Car Hire in Midrand
Looking for the best rates on Midrand car rental? Drive South Africa offers an affordable, convenient way to explore the halfway point between Johannesburg and Pretoria in comfort and style – whether you are travelling to the area for business or holiday. While Midrand is largely industrial, the suburb has a wide range of features that bring a fair number of visitors each year. Accommodation options, shops and other facilities are also found in good supply, along with world-class conference centres and tourist attractions. Highlights for business and leisure travellers alike include the Gallagher Estate & Conference Centre, ESKOM Convention Centre at Megawatt Park, Russian Orthodox Church, Midrand Driving Range, Sound Stage Theatre, Kyalami Racing Circuit, Glen Austin Bird Sanctuary, Kyalami Country Club, South African Lipizzaners, Lory Park Animal and Owl Sanctuary and Midrand Urban Market to name but a few. You can also easily explore Johannesburg and Pretoria once collecting your Midrand car rental.
Affordable Car Rental in Midrand
Working with a network of leading South African rental companies, Drive South Africa offers competitive rates on short and longer term rentals. All vehicles are late model and fully serviced, with after-sales services such as roadside assistance also included. Choose from standard models, luxury cars, practical options such as 4×4, SUV or MPV, or even spacious vans for larger groups. Once you have made your decision, you can proceed to our secure online reservation system to select the hire period, do your payment and confirm the booking. From that point, you will be able to collect your vehicle on the specified arrival date from the nearest branch in Midrand. Start exploring the area right away, or head to your accommodation and start planning your travel adventure. Whatever reason you are visiting the area, Midrand car rental from Drive South Africa is the best way to get around at your own pace.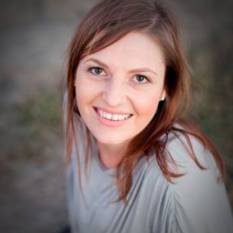 Convenience, ease and the best prices
This is how thousands of our past customers describe the customer service of our team. We strive to help travellers get around easily, safely and quickly...
Meet our team
Read customer reviews