Car Hire at Midrand Airport, Johannesburg
Organise your Midrand Airport car rental through Drive South Africa and find the best deals on a wide range of late model vehicles. Officially known as Grand Central Airport, Midrand's airport lies in the heart of the area it takes its name from. As the halfway point between Johannesburg and Pretoria, Midrand is an accessible base for travel within either of these Gauteng cities. The area has become popular with business travellers due to the large conference centre found here, while F1 and racing fans also flock to Midrand for its premier circuit. Things that you see after collecting your Midrand Airport car rental include the Lory Park Animal and Owl Sanctuary, Glen Austin Bird Sanctuary, Kyalami Racing Circuit, Eastgate Shopping Centre in Bedfordview, Eastgate Shopping Centre in Bedfordview, Kyalami Country Club and Midrand Urban Market. Conference facilities in the area include Gallagher Estate and Halfway House Office Park to name but a few, with a huge range of accommodation options and facilities that cater to both leisure and business travellers.
Affordable Car Rental at Midrand Airport
Drive South Africa takes the stress out of finding transportation with affordable deals on short and longer term rentals. We work with a large network of well-known rental companies that operate across Southern Africa, helping you compare rates to find the best rates. In just three simple steps, you can have your vehicle booked, confirmed and ready for collection – better still, you can also enjoy after-sales services such as roadside assistance on all vehicles. Step one is choosing your vehicle from our range of options – standard, luxury, 4×4, practical and even vans. Step two is doing your payment via our secure website. Step three is heading to the nearest branch at Grand Central Airport to collect your vehicle. Contact Drive South Africa to book your Midrand Airport car rental today.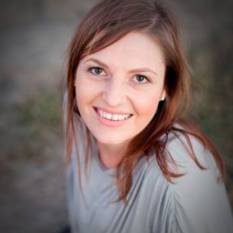 Convenience, ease and the best prices
This is how thousands of our past customers describe the customer service of our team. We strive to help travellers get around easily, safely and quickly...
Meet our team
Read customer reviews
Other types of vehicles available in Midrand Grand Central Airport
Standard cars, luxury cars, 4x4s and campers. Find just about any vehicle to hire in Midrand Grand Central Airport.