Car Hire at Wonderboom Airport in Pretoria
Wonderboom Airport car rental is ideal for those flying in to this Pretoria airfield from neighbouring provinces within South Africa. The airport lies on the farm of the same name, in the suburb of Wonderboom. Essentially a peaceful residential suburb, the area is a tranquil base from which to explore the rest of Pretoria, with many guest houses and other accommodation, plus shops and additional facilities nearby. See birds and enjoy the scenery at Wonderboom Nature Reserve, explore nearby attractions in Pretoria such as State Theatre, the Kruger Museum, Melrose House, Pretoria Zoo, Voortrekker Monument, Smuts House Museum and Freedom Park. You can also take a drive to the Onderstepoort Nature Reserve with your car rental in Wonderboom.
Affordable Car Rental at Wonderboom Airport
Our close relationship with leading South African rental companies helps you compare rates to find the best deals on a variety of vehicle types. All vehicles are fully serviced and late model, with varied options from standard cars to luxury cars, vans, campers, 4x4s, SUVs and many others across makes like Hyundai, Toyota, VW, BMW and others. Bookings also include after-sales services such as roadside assistance. Whether you are seeking a conveniently situated base for a business trip or holiday in Pretoria, or travelling across Gauteng to take in the sights, hiring a car helps you get there in comfort, at your own pace. Book your Wonderboom Airport car rental today to start exploring as soon as you touch town in the area.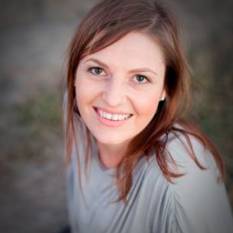 Convenience, ease and the best prices
This is how thousands of our past customers describe the customer service of our team. We strive to help travellers get around easily, safely and quickly...
Meet our team
Read customer reviews
Why Drive South Africa?
Quick, easy and efficient – compare & save from Southern Africa's top rental brands.
Why rent from Drive South Africa?
Because we work with the best rental companies in Southern Africa, you have a pick of the lot. With 1000s of vehicles to choose from, unlimited mileage, easily comparable prices, cars sanitised on every rental, flexible cancellation and dedicated customer service, you know that Drive South Africa is your best bet.
Search Cars