What our customers say
Don't just take it from us. We let our customers do the talking.

Service rating : Hassle free and professional staff. Very helpful.
Product : Hassle free and professional staff.


Service rating : Car rental experience was in line with our expectations. Only lowlights would be the confort of the car (Toyota Quantum) with A/C not working in the back.
Product : In line with expectations, but average confort of the car.


Quick, efficient and understanding.


wonderful work ethic and customer care...would definately reccomend and continue to utilise their services


They helped me even if I made a last minute booking.


I received excellent service... Friendly consultant Arlene I give her 2 thumbs up... She was very helpful, patient.... Thank you


the service was impresive. I would definately recommend and utilize in future.


I find it user friendly


The lady at reception when I went to fetch the car was friendly and explained everything I needed to know. She also sold me more products I wasn't aware of.


very friendly and helpful


We were a sceptical at first about using a broker for car hire. However , the whole experience from the start to finish was excellent. The communication was prompt and details were precise. The car hire company also provided exemplary service. We would highly recommend Drive South Africa to family and friends.


With our booking arrangements we always experienced good services and I can recommend Drive SA. Unfortunately, with our last booking we are really disappointed with the Car Rental Supplier, i.e. Thrifty. We received the vehicle with front tyres of which the thread are below the minimum standards, Rear wheel almost flat and we had to attend to this at the nearest garage, Vehicle has a bad dent on the passenger side. I prefer not to deal with Thrifty in any event of future bookings.


Had an awesome experience, will surely be making use of your services again.


Service and organizing of car was good, no problems encountered. Mike


realiability and service excellent


their service is efficient and simple.


Service rating : The service was friendly, but the pick up was not very good. For service, there were three staff, one woman though who couldn't really have cared less about us. The two guys were fine. But it took over an hour to get the car delivered to our location, in Sandton. We waited, and that really isn't acceptable. Drop off at the small airport in Pretoria went very smoothly, and was very quick. Also, the GPS navigation system seemed old and most of the time did not work. It was very frustrating, and you really should have the system is built into the cars. This one was basically useless, and we felt we should never have paid for it.
Product : Besides the useless a GPS system, The car really ran well and was very reliable. Nice rental.


The service is great, never been disappointed


In my whole life experience it has never been easier to rent a car. Keep it up.

Please consider some sort of incentives for your regular customers so that they will be encouraged to use your services even more.


Very smooth easy transaction


Your service is excellent and affordable rates


Ik kan Drive South Africa aanbevelen. Hebben uitstekende aanvullende verzekeringen zodat je geen risico loopt en geen eigen risico hebt. Wel zou het prettig zijn als je van te voren kan zien bij welk verhuurbedrijf de auto voor de gekozen prijs wordt geboekt. Niet elk verhuurbedrijf staat even goed bekend.


Service rating : From start to finish the staff were very helpfull. The booking I did online was very user friendly and the costs were really tailor made to suite anyones budget. I would recommend drive south africa to anyone!!
Product : The car i had was in excellent condition, all the space and comfort my family and i needed for the long road.


I never had any problem with changes, often times I get good cars.
Service is excellent, please keep it up.


Excellent


Service was good only 1 thing was that when I got stoped by traffic officer they found that the car vehicle number doesnot correspond to the licence plate on it, please inform Bidvest so that they check as this caused me delay and inconvenience.


Excellent professional service


Everything went smooth and easy...will definitely use again


Bidvest excellent Car rental. specially Sammy a great staff member that was in charge of giving me the car at Menlyn branch.


Friendly and diligent staff. Good rates and trouble free booking.


I had to request several times before getting exactly what I had asked for, and the response time was slower than I would have liked, but we got there in the end. I wouldn't say the service was very helpful. I may use again as in the end the car was correct, however the time it took to get through the paperwork when collecting was ridiculous - at close to 1 hour. I am not sure if this is due to the cross over of Drive SA to Thrifty systems, as we had a similar issue with Europcar booked through a different online portal.


We where not to happy, after driving only 87km, that we had to put in over 22liter of petrol in the tank. Obviously we where a car given with not a full tank.


This was my third time using drive SA, the whole process was effortless! Thank you for the excellent service, from your user friendly website, to your courteous consultants.


Wonderful service. ..We were treated like royalty! !


Very helpful and would definitely recommend. Thanks to Charlynn and Randell for their professional service.


Diplomatic Tailored Tours

I would definitely recommend Drive South Africa to anyone. The service from the get go to the end was excellent, professional and the staff are friendly. I have rented many cars and had to wait up to 2 weeks for the deposit to be released, with Drive South Africa it was two days later. The car that I hired was in good condition and there were no problems. Will use them again in the future.......thank you Drive South Africa.


Best people to get car rentals from in SA. Have rebate from a lot of companies and had lots of issues with them including unauthorized charges. Drive SA has been quick to reply, all chargers listed up front, invoice each month with full list of charges and no hidden costs! Also the cheapest I have found! Would and will be recommending them to anyone wanting to rent a car in SA


I love booking thru DSA, I get multiple choice of rental companies and most or best of all I get unlimited km and to top it all I get to choose zero excess. I cant ask for more than that. once booked and already on the way I realised that I cannot bring the car back on time, so I picked up the phone and my extension only required payment and that it, no stress. I just hope that service is available 24/7


Problem is always at the rental company where you need to wait for other people not having the necessary documentation.


Service rating : Drive SA are great. Really good customer service and value
Product : Car was what i ordered. Only issue is SA car rental companies have no idea about booster seats for 6 year olds. What they provide is not right


Service rating : Their response time was great, and the contact person, Randy Prins was pleasant to deal with.
Product : We received the exact vehicle we reserved. The only complaint we have is that there was no driver's manual in the vehicle and this we didn't notice on collection. We were unable to find a way to open the hood to fill the windscreen washer, which on a long trip is sorely needed. It was not immediately clear how to open the petrol tank or operate the lights etc. If there has been a problem with manuals going missing from rental vehicles it would be helpful to have salient details on a printed document available for convenience of the customer.


Excellent customer service throughout. Willung to change my booking when my itinerary changed with no quibble at all. I found them to be very accommodating and helpful, offering friendly and prompt service when I contacted them.


Can get a better rate than available booking directly with the car hire companies. The only slight downside is you don't know who your car is with until the booking is complete.


Service rating : Excellent Service. Had to make last minute changes to my dates due to sudden hospitalization of a member of our family. Changes were confirmed within 2 days of my change request. Vehicle was ready for us on arrival at the airport.
Product : The down side of the trip was the type of vehicle. The offer of a vehicle in the top range of a selected class is very seldom available and I end up with the "or something similar" which more often than not is not what I would drive, even if it were to be given to me for free.


Service in Worcester was excellent!


The car provided was clean and worked well for the approximately 4000 km included in our trip. Everything worked as expected for collecting and returning the car at the end of the trip.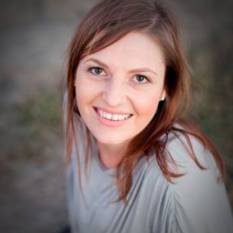 Convenience, ease and the best prices
This is how thousands of our past customers describe the customer service of our team. We strive to help travellers get around easily, safely and quickly...
Meet our team
Read customer reviews