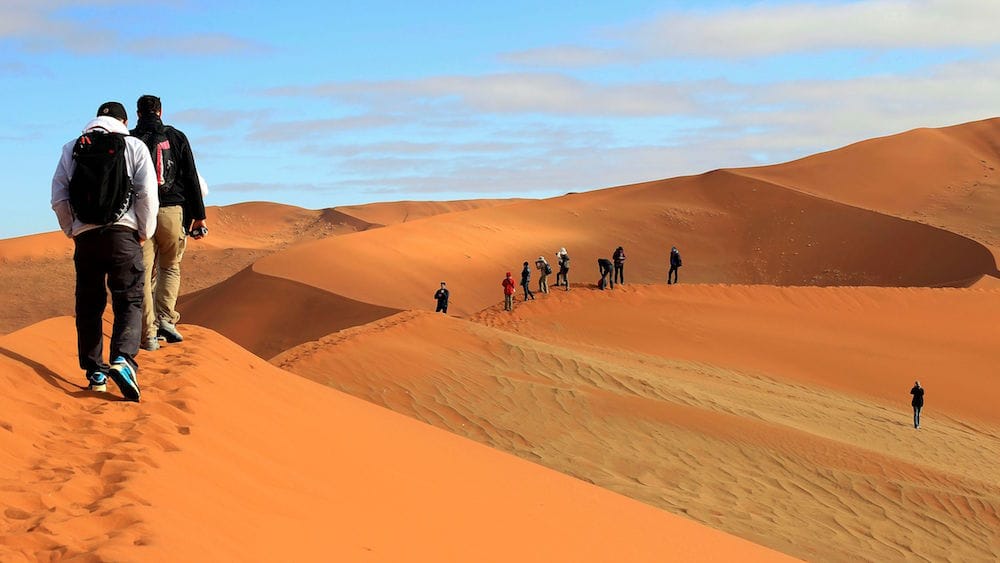 Six Destinations You Should See On Your Road Trip Through Namibia
Namibia is situated on the south-west coast of Africa, covering more than 318,000 square miles. Namibia borders the Atlantic Ocean, Angola and Zambia to the north, Botswana to the east and South Africa to the south.
Wildlife has managed to thrive in Namibia. From African icons such as the lion, elephant, and giraffe, to the smaller hoofed game including Black-faced impala and oryx, these mammals have overcome their harsh environment to adapt perfectly well to the unyielding terrain.
Meanwhile, the Etosha Salt Pan hosts rare desert-adapted Black rhino, White rhino, cheetah, leopard, wildebeest, and hartebeest. However, Namibia's second largest predator population also thrives here – with approximately more than 100 lions, cheetahs, leopards, and hyena. Namibia is also home to birdlife such as ostrich, raptors, and various Southern Africa's endemic species.
See the six reasons why we believe Namibia is the safari destination of 2018:
If you are interested in going on a 4×4 adventure here, but find yourself in need of a vehicle, you might want to consider
4×4 hire Namibia
to find the perfect vehicle for your travel needs.
The Namib Desert
The Fish River Canyon
Walvis Bay in Namibia
Kolmanskop Karas
Etosha National Park
View this post on Instagram
Spitzkoppe
Namibia is best explored by self-drive. If you're looking for the perfect family getaway, this iconic country is perfect. We have a range of car rental options to accommodate your travel.