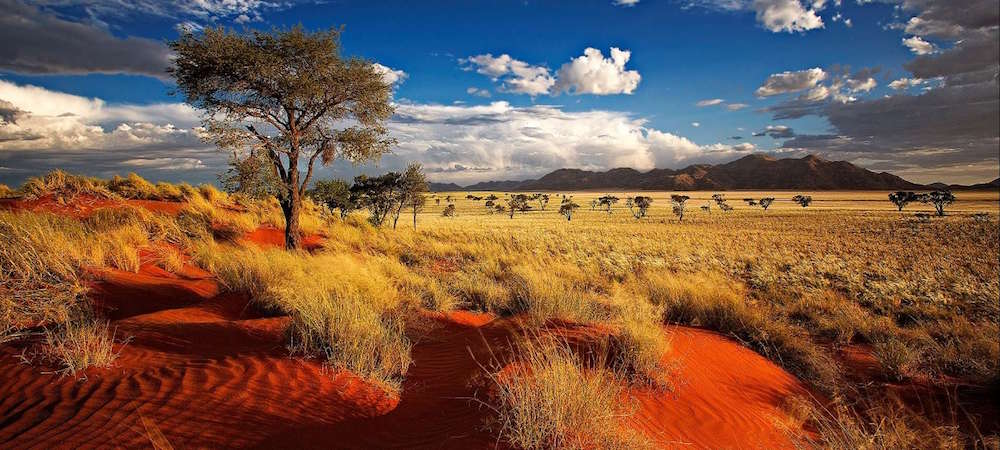 Top 3 Aanbevolen Tweeweekse Routes in Namibië
Je kan veel in twee weken doen, maar het zal wel veel rijden worden. Als je lang en veel moet rijden is het essentieel om een goede auto te huren. Hier zijn drie opties om te overwegen.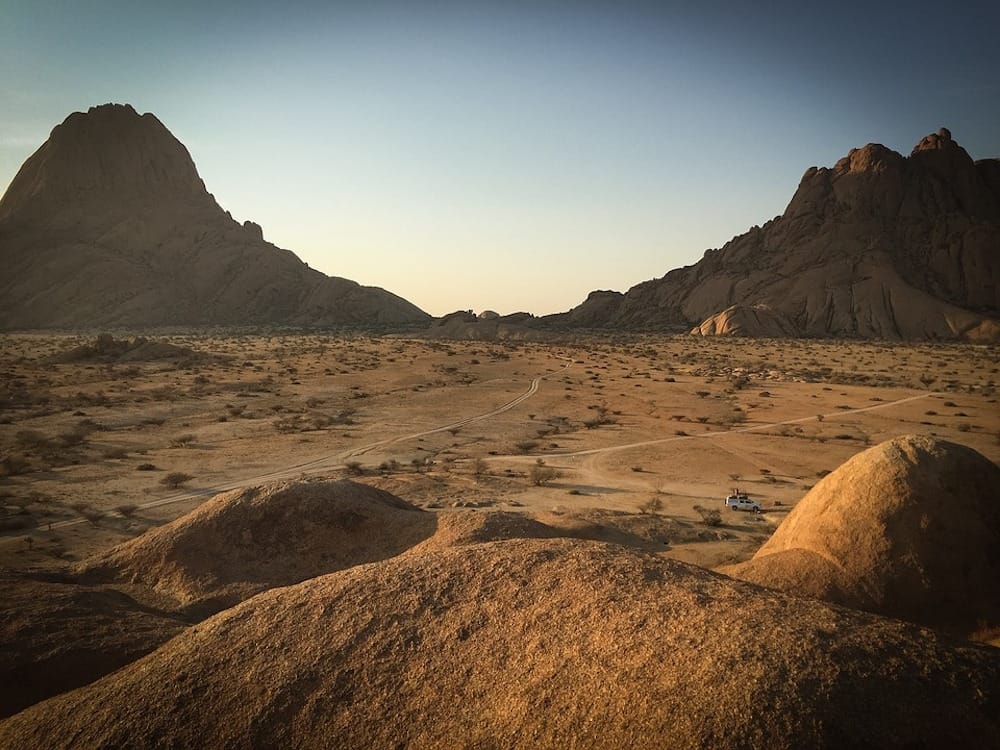 Om het meeste in een korte tijd te zien, rijd dan eerst van Windhoek naar Sossusvlei en blijf hier een paar nachtjes voordat je in noordwestelijke richting naar de kust gaat. Stop in Homeb of Blutkuppe camping onderweg naar Swakopmund en blijf daar dan een paar dagen om de omgeving te verkennen en bezoek het dichtbijgelegen 'Moon Landscape' en de Welwitschia velden. Als je een 4×4 hebt kan je ook een begeleide tour boeken naar de duinen rond Sandwich Harbour. Rijd vanaf hier naar het noorden langs de Skeleton Coast, maar ga naar het binnenland voor een paar nachten in Spitzkoppe. Met een 4×4 kan je door het spectaculaire Messum Crater rijden en twee nachten bij het Ugab River Rhino Camp spenderen. Het is een rit van zes uur vanaf de Ugab River naar Okaukuejo Camp voor de laatste nachten in Etosha National Park.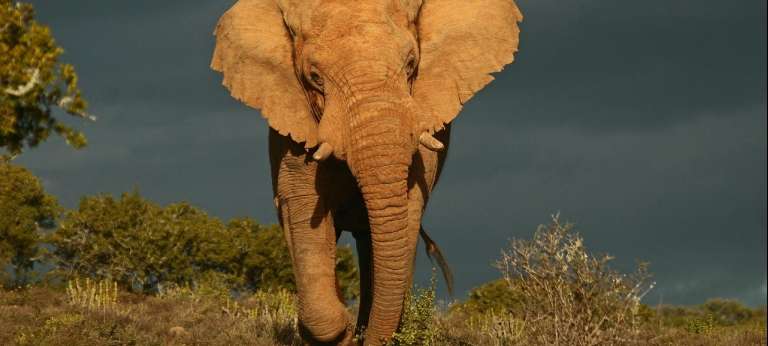 De beste tweeweekse wildlife route is vanaf Windhoek naar Etosha, dan in noordoostelijke richting naar de Zambezi regio. Spendeer vier of vijf dagen in Etosha en rust uit langs de Zambezi. Zelfs als je niet van vissen houdt, probeer dan toch het water op te gaan en de olifanten, nijlpaarden en krokodillen van dichtbij te spotten, een van de meest populaire attracties.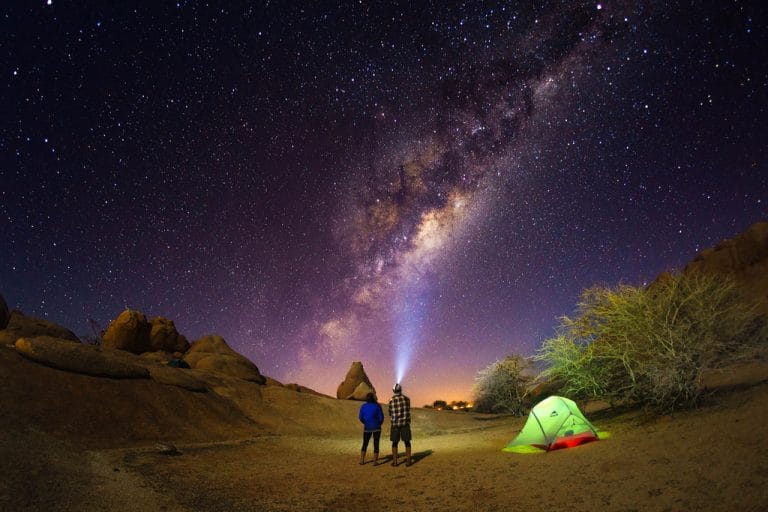 Voor een landschap georiënteerde tweeweekse route kan je ten zuiden van Windhoek beginnen en langzaam naar de Zuid-Afrikaanse grens rijden. Stop bij het Namib-Naukluft National Park en spendeer een paar dagen in Sossusvlei. Ga verder naar het NamibRand Nature Reserve en als je een 4×4 hebt, neem dan de D707 welke erg mooie uitzichten heeft. Spendeer de laatste week langs de oostelijke rand van de Fish River Canyon met een stop bij Hobas, Ais-Ais en langs de Orange River.
Related Posts