Auto huren Durban, Zuid Afrika
Durban is de grootse stad van de provincie KwaZulu-Natal en is vermaard om zijn ongerepte stranden, zijn groene landschappen, zijn wildlife en niet ver van sommige van de meest majestueuze bergketens. Autoverhuur Durban biedt u de mogelijkheid om dat allemaal te bekijken en het koninkrijk van de Zoeloes te verkennen.
Beste tijd voor een bezoek
Durban is een van de steden in Zuid-Afrika die misschien beter te bezoeken is tijdens de wintermaanden. De zomermaanden staan erom bekend dat ze ondraaglijk vochtig en heet kunnen zijn. Maar in de berggebieden komen er zelfs in de zomer ook koudere ochtenden en avonden voor.
Omgeving
Durban's Ushaka Marine World is een must voor mensen die geïnteresseerd zijn in het leven onder water. Daarnaast is er de zgn. Gouden Mijl met stranden, die u vanaf de hoge gebouwen in het stadscentrum kunt bewonderen.
De beroemde Drakensberg Mountains liggen slechts op zo'n drie uur rijden van Durban, maar daarvoor is geen openbaar vervoer beschikbaar, dus is een auto huren hiervoor ideaal. Durban ligt ook op een steenworp afstand van andere bezienswaardigheden in KwaZulu-Natal, waaronder de Midlands Meander, de Valley of a Thousand Hills of de ongerepte stranden en rollende heuvels aan de Noord- of Zuidkust.
Vervoer
Er valt in Durban veel te zien, maar het openbaar vervoer is er niet zo goed als in de twee andere grote steden van Zuid-Afrika. Dit is beslist iets om te onthouden als u de grootste stad van KwaZulu-Natal wilt gaan verkennen. Als u aankomt wordt u onmiddellijk verliefd op de mensen, de kilometers lange stranden, de natuurreservaten en de groene landschappen, die u allemaal in uw eigen tempo wilt bekijken. Daarom is een auto huren de enige mogelijkheid om Durban te verkennen.
Verblijfsperiode
Vergeleken met Johannesburg of Kaapstad is Durban wat kleiner, waardoor de centrale delen van de stad sneller kunnen worden bezichtigd dan andere delen van het land. Maar KwaZulu-Natal is een grote provincie, die u veel te bieden heeft en waar veel te zien is, dus als Durban uw basis is om KZN te verkennen, is twee weken of meer voldoende om alles te zien.
Wat mee te nemen
Durban heeft het hele jaar door warm weer. Dus als u van plan bent om alleen Durban te bezoeken volstaat het om zomerkleding mee te nemen, hoewel er af en toe kans is op een koufront, dat stormen, grijze luchten en regen met zich mee kan brengen. Als u echter van plan bent om verder te reizen in de provincie KwaZulu-Natal is het aan te raden om wat warme kleding mee te brengen, vooral als u van plan bent om de Drakensberg Mountains te bezoeken. Daar valt op zekere tijden per jaar behoorlijk wat sneeuw.
Accommodatie
Morningside
Dit is een van de bekendere gebieden in de stad, en is een plek waar commercie, woningbouw en entertainment zich met elkaar beginnen te mengen. Als u van alles wat wilt, is dit een geweldige plek om naartoe te gaan. Trendy Florida Road is vergeven van backpackers, gastenverblijven en boutique-hotels.
Midlands
De Midlands zijn de toegangspoort tot de adembenemende bergketen van Drakensberg Mountain. In de Midlands zijn heel veel accommodaties om te verblijven en door de Midlands Meander rijden zal een van de hoogtepunten zijn van uw reis door de provincie KwaZulu-Natal zijn. Een auto huren bij Autoverhuur Durban voor de Midlands Meander is dé manier om dit gebied te verkennen, een van de meest pittoreske plekken in KZN.
Stranden
Bij de stranden van de Golden Mile zijn vele accommodaties, van 5-sterren hotels tot self-catering appartementen. Langs deze eindeloze kust rijden is erg gemakkelijk als u een auto hebt gehuurd via Drive South Africa.
Waarom een auto huren in Durban via Drive South Africa
Omdat er zo veel te exploreren is, niet alleen in Durban zelf maar in de hele provincie KwaZulu-Natal , zou het dom zijn om geen auto te huren en onthoudt u uzelf de intense ervaring van de warmste provincie van Zuid-Afrika. Met Zuid-Afrika's Autoverhuur Durban gaan al uw wensen in vervulling terwijl u door de mooiste delen van KwaZulu-Natal rijdt.
Waarom Drive South Africa?
Snel, gemakkelijk en efficiënt – met de laagste prijzen – dat beloven wij u.
Andere autohuuropties in Zuidelijk Afrika
Standaard auto's, luxe wagens, 4x4's en campers. Vind alle mogelijke huurauto's in Zuidelijk Afrika.
Luxe auto huren Zuid-Afrika
Drive in comfort and style in any of the luxury cars offered in Southern Africa. Convertibles, luxury sedans, sports cars, luxury SUVs and 4x4s.
The largest range of 4x4s to choose from in Southern Africa, each with a unique configuration. Find the right vehicle for your next 4x4 adventure.
Camper huren Zuidelijk Afrika
From 2-berths to 6-berths. Choose a camper with all the modern comforts you need. Many include the kitchen sink.
Waarom Drive South Africa?
Bekijk onze selectie huurauto's en kies degene die bij u past. Onze selectie huurauto's gaat van budget auto's tot luxe wagens, voor korte of langere tijd in Zuidelijk Afrika.
Zoeken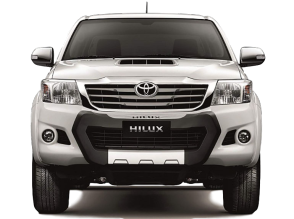 Popular Destinations