Gründe für Drive South Africa
Schnell, einfach und effizient – mit den günstigsten Preisen – das ist unser Versprechen an Sie.
Wo auch immer Sie hin möchten, wir können helfen.
348 Niederlassungen in 5 Ländern.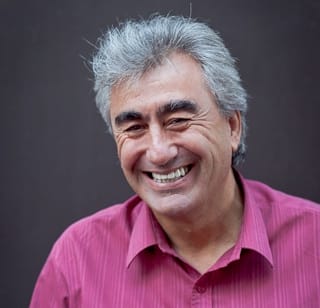 Kompetent, unkompliziert & hilfsbereit.
Und das sagen hunderte Kunden über unseren Kundendienst: Wir freuen uns, wenn wir Urlaubern den Weg ebnen können, um die schönen Länder des südlichen Afrikas zu erleben.
Team kennenlernen
Kundenmeinungen lesen
Autovermietung Durban
Durban, die größte Stadt in der Provinz KwaZulu-Natal, ist bekannt für ihre kilometerlangen unberührten Strände, die üppige Vegetation und die Nähe zu einigen der majestätischsten Gebirgskämme sowie Naturreservate des Landes. Die Autovermietung Durban bietet Ihnen die Möglichkeit, dorthin zu gelangen und das Königreich der Zulu zu entdecken.
Beste Reisezeit
Durban ist eine der wenigen Städte Südafrikas, bei denen ein Besuch in den Wintermonaten tatsächlich günstiger ist. Die Sommermonate sind bekannt dafür, unerträglich feucht und heiß werden zu können. Allerdings kann es in einigen bergigen Gebieten der Provinz auch im Sommer morgens und abends etwas kühler werden.
Umgebung
Der Freizeitpark Ushaka Marine World in Durban ist ein Muss für alle Ozeanfans, ebenso wie die Strände der Golden Mile, von wo aus die Skyline von Durban CBD, dem Stadtzentrum, mit ihren Hochhäusern betrachtet werden kann.
Die berühmten Drakensberge befinden sich nur zwei bis drei Fahrstunden von Durban entfernt. Da der öffentliche Nahverkehr jedoch nicht so gut ausgeprägt ist, eignet sich ein Mietwagen ideal, um dorthin zu kommen. Durban befindet sich ebenfalls nur einen Katzensprung von anderen Attraktionen in KwaZulu-Natal entfernt. Dazu gehören etwa die Touristenroute Midlands Meander, das Tal der Tausend Hügel oder die unberührten Strände und sanften Hügel der Nord- oder Südküste der Region.
Touren
Es gibt in Durban und KwaZulu-Natal viel zu entdecken, doch das öffentliche Verkehrsnetz kann in den meisten Fällen mit dem der beiden anderen großen südafrikanischen Städte nicht mithalten. Das muss man bedenken, wenn man es mit der größten Stadt in KwaZulu-Natal aufnehmen möchte. Einmal angekommen werden Sie sich in die Menschen, die einsamen Strände, die Naturschutzgebiete und die Vegetation verlieben und möchten dies alles in Ihrem eigenen Tempo erleben. Ein Mietwagen ist somit die einzige Möglichkeit, um Durban wirklich erkunden zu können.
Reisedauer
Das Stadtgebiet Durban ist im Vergleich zu Johannesburg oder Kapstadt etwas kleiner, sodass Sie die Highlights der Stadt schneller erforschen werden als andere Regionen im Land. KwaZulu-Natal ist eine große Provinz mit vielen Attraktionen, in der es eine Menge zu entdecken gibt. Wenn Sie von Durban aus aufbrechen, um zu sehen, was KwaZulu-Natal alles zu bieten hat, dann wären zwei Wochen oder mehr ausreichend.
Reisegepäck
In Durban herrscht das ganze Jahr über ein mildes Klima. Wenn Sie nur nach Durban reisen möchten, dann ist Sommerkleidung völlig ausreichend, auch wenn hin und wieder eine kalte Front ein paar Stürme, grauen Himmel und Regen bringen kann. Sollten Sie KwaZulu-Natal erkunden wollen, dann ist es ratsam, wärmere Kleidung einzupacken, vor allem, wenn Sie die Drakensberge besuchen möchten, die zu bestimmten Zeiten von etwas Schnee bedeckt sind.
Übernachten
Morningside
Dies ist nicht nur einer der etablierteren Stadteile, sondern auch ein Ort, an dem Handel, Leben und Unterhaltung miteinander verschmelzen. Daher ist dies ein wunderbarer Platz für diejenigen, die das Beste von allem möchten. Die trendige Florida Road ist mit Rucksacktouristen, Pensionen und Boutique-Hotels übersät.
Midlands
Die Midlands sind quasi das Tor zu den atemberaubenden Drakensbergen und es gibt dort eine Vielzahl an Herbergen. Durch die Route Midlands Meander zu reisen gehört zu den Highlights in der Provinz KwaZulu-Natal. Die Autovermietung Durban bietet Ihnen eine großartige Möglichkeit, Midlands Meander und eine der malerischsten Gegenden der Provinz KwaZulu-Natal zu erleben.
Strände
Die Golden Mile umfasst die Strände in Durban und bietet eine ganze Palette an Unterkunftsmöglichkeiten, von Fünf-Sterne-Hotels bis hin zu Selbstversorger-Apartments. Die ganze Ausdehnung der städtischen Strände zu erleben ist mit einem Mietwagen von Drive South Africa super einfach und bequem.
Warum ein Auto in Durban mit Drive South Africa mieten?
Es gibt so viel in Durban und in der gesamten Region KwaZulu-Natal zu entdecken, dass man ohne einen Mietwagen eine Menge verpassen und die wärmste Gegend Südafrikas nicht wirklich erleben würde. Mit einem Mietwagen der Autovermietung Durban von Drive South Africa werden alle Ihre Wünsche erfüllt und Sie reisen durch einige der landschaftlich schönsten Gebiete in KwaZulu-Natal.
Weitere Mietoptionen im südlichen Afrika
Standardwagen, Luxuswagen, Geländewagen und Wohnmobile. Durchsuchen Sie nahezu alle Mietwagen im südlichen Afrika.
Luxusautovermietung Südafrika
Fahren Sie bequem und stilvoll in einem der angebotenen Luxusautos in Südafrika. Cabrios, Luxus-Limousinen, Sportwagen, Luxus-Geländewagen und Allradfahrzeuge.
Wohnmobilverleih südliches Afrika
Ausgestattet mit 2-6 Schlafplätzen. Wählen Sie ein Wohnmobil mit allen modernen Annehmlichkeiten, die Sie benötigen. Viele haben auch eine Spüle an Bord.
Die größte Auswahl an Allrad-Fahrzeugen in Südafrika, jedes mit einer einzigartigen Konfiguration. Finden Sie das passende Fahrzeug für Ihr nächstes Offroad-Abenteuer.
Gründe für Drive South Africa
Browse through our selection of rental vehicles to suit your every need. We offer budget car rental to luxury car rental, for short term or extended long-term car rental in Southern Africa.
Suchen Sie einen Mietwagen!