10 fun things to do in Durban under R200
Durban focuses on providing visitors with a unique set of experience that go beyond the beautiful golden beach. Travellers are welcomed to a relaxed outdoor lifestyle with its exhibits mix of Indian, Zulu and post-colonial influences in curries and seafood – Durban is a shopper's paradise with shopping malls and craft markets. With the warm weather all year around – adventure activities are well catered for in and around this coastal city, with deep-sea fishing charters, dolphin viewing and hiking at your disposal. If you're planning on visiting the coastal city of South Africa, here are 10 things to do in Durban under R200, and with a cheap car rental Durban option to boast you won't miss a thing.
Ride a rickshaw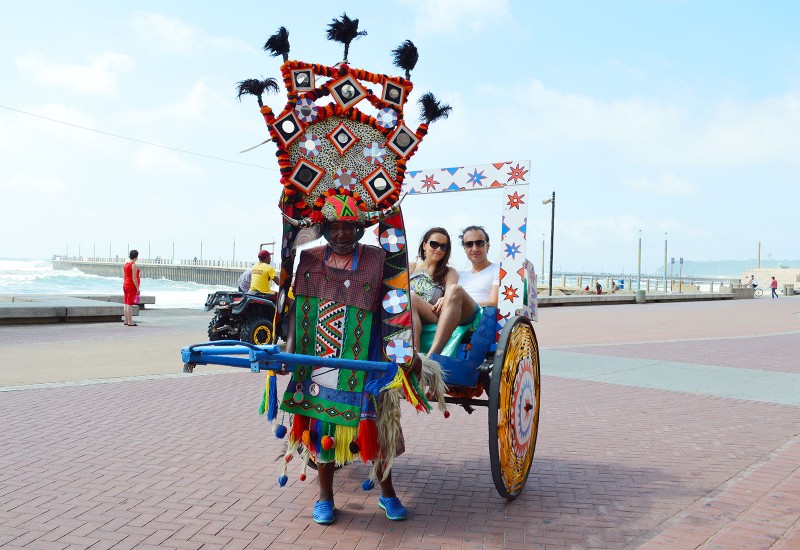 Website: http://bit.ly/2eR0upa
Riding on a rickshaw along the beachfront is a wonderful way to get around and feel like a real tourist in Durban – however you can also experience the true Zulu tradition. There are only 20 registered rickshaw drives. However, the pullers are dedicated to the art of trilling their customers. The ride is usually fairly short, from 10 to 15 minutes, Costs from R30 to R100, depending on the number of passengers and the distance travelled.
Try a bunny chow
Address: 126 Intersite Avenue, Umgeni Business Park, Springfield, Durban
Contact Number: 031 263 2073
Website: http://bit.ly/2eF4Yie / http://bit.ly/2dHr5Ia
A bunny loaf is a South African fast food dish and Durban's most famous exports consisting of a hollowed loaf of bread filled with curry. A bunny chow can be made with either lamb, vegetable, beef, chicken and mince. However, It is originated in the Indian community in Durban. At Hollywood Bets a quarter bunny chow costs from R6 to R50 – half bunny chow costs from R45 to R95. Here are other undisputed Durban Bunny Kings namely – Gounders, House of curries, Govenders and Brittania Hotel.
Take a trip abroad the SkyCar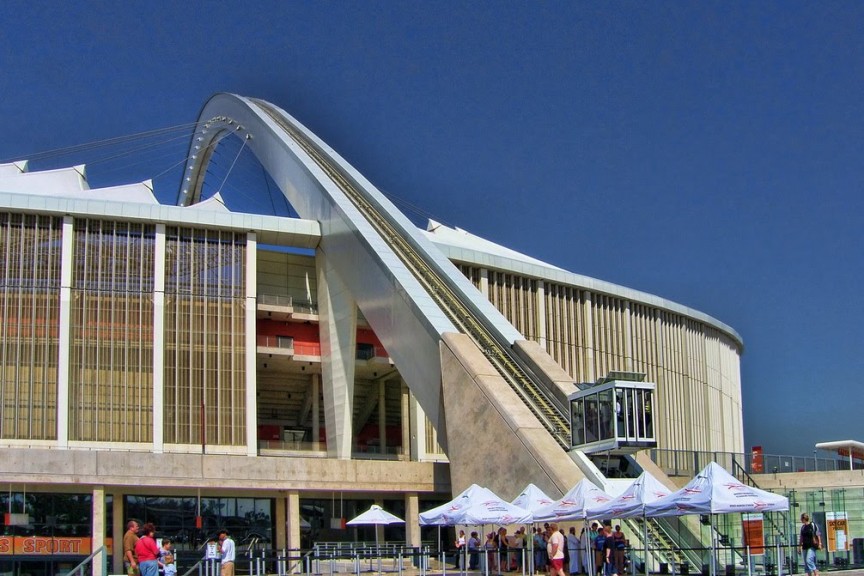 Address: Moses Mabhida Stadium, 44 Isaiah Ntshangase Rd, Durban, 4001
Contact Number: +27 (0) 31 582 8242
Website: http://bit.ly/2f6qT6c
Ride the SkyCar on top of Moses Mabhida Stadium for a 360 degree view of the Durban coastline and cityscape. The SkyCar comprises of taking 20 people all the way to the top of the stadium arch. Costs for adults is R60 per person, R55 for Pensioners, R30 for children under the age of 12 and free entry for children under the age of six and R30 for scholars on school tour.
Visit the Wave House
Address: G830, Gateway Theatre of Shopping, 1 Palm Blvd, Durban, 4320
Contact Number: 031 584 9400
Website: http://bit.ly/2eBVMLl
Located at the Gateway's Theatre of Shopping –  this is an awesome place for the whole family to explore. Durban's Wave house is the place for skateboarding, surfing, sport, entertainment and climbing. However, children may also be adventurous. D-Rex (the double-point break standing wave) costs R150, Flowrider on a flowboard costs R90 per hour / per person, Supertube costs R70 per session, R35 for kids under the age of 3, R25 for parents who do not want to use the slides, R120 for all day pass.
Explore The Beachfront Fun World Amusement Park
Address: Opposite Marine Parade Holiday Inn on Durban's Beachfront
Contact Number: 031 332 9776
Website: http://bit.ly/2dIO2Wj
The Beachfront Fun World Amusement Park is a wonderland of fun and fantasy for both adults and kids. Amusement park provides a safe and secured family entertainment that kids at all ages will enjoy. The cable car provides a scenic view of the beachfront from the air, whilst the older kids enjoy, Breakdance, Hully Gully, Tilt a Whirl and Swingboat – the little ones can get their thrill on the Elephant Ride or the Carousel. However, after the kids are done playing, they can cool off in the nearby paddling pools. All rides are priced between R16 to R25.
See the Umhlanga Pier
Address: Shop 1A, Chartwell Centre, Chartwell Dr, Durban, 4319
Contact Number: 031 561 – 4257
Website: http://bit.ly/2e9DIrv
Explore the award-winning pier – stroll above the waters of the Indian Ocean and watch surfers ride the waves as well as enjoy the beautiful scenery. Fishing is a protected activity, with permits available from the Post Office. Entrance is free.
Visit the Mini Town
Address: 114 Snell Parade, Durban, 4000
Contact Number: 031 337 7892
Website: http://bit.ly/2dIMzj1
A walk around the mini town will give you and the little ones an opportunity to view excellent models of some Durban's most interesting buildings. One of the most popular features of the layout is a rail network with trains continually on the go. There are also airports complete with airplanes and ships that kids will enjoy. The harbor scene is very realistic and features a tug and ship traveling around the harbor. Costs for adults is R25, R20 for children, R10 for Scholar group of 20 kids and more, R10 for teachers.
Visit the KwaZulu-Natal Natural Science Museum
Address: City Hall, 234 Anton Lembede St, Durban, 4000
Contact Number: 031 311 2256
Website: http://bit.ly/2e9xqrX
This museum is home to fascinating visual displays contributing to the conservation of natural heritage. See stuffed insects, birds, fish and reptiles that echo evidence of their earthly existence. The animal collection represents the rich wildlife diversity of the country from Dinosaurs to tiny marine molluscs. However, the museum also holds a number of temporary exhibitions making it more dynamic than most other museums –  for example there is an exhibition centred around the 2010 World Cup held in South Africa as well as the 150th anniversary of the arrival of the Indian population was celebrated by the museum. Entrance fee – R10 for adults over the age of 17 years, free for pensioners and toddlers, R2.50 for children ages of  4-17 and R1.50 for school pupils on tour.
Visit Ushaka Marine World
Address: 1, King Shaka Ave, Point, Durban, 4001
Contact Number: +27 (0)31 328 8000 / +27 (0)31 328 8090
Website: http://bit.ly/1vJLcFT
uShaka Marine World is a 16-hectare theme park in Durban – situated at the beachfront. The Park comprises five sections of non-stop entertainment operations namely; uShaka Sea World, uShaka Wet 'n Wild, uShaka Beach, uShaka kids World and the night time festivities of the Village Walk. uShaka has brought together cultures, like no other place in Africa into a safe, clean and secure environment that resonates the sound of fun, laughter and the spirit of togetherness. Wet 'n Wild entry into a world of slides and pools for the day – R168 (R84 after 2:30pm) for adults (12+), R130 (R65 after 2:30pm) for kids (3 – 12), R130 (R65 after 2:30pm) for senior Citizens (61+), free entry for kids under the age of 3. Sea World entry into the largest aquarium in the Southern Hemisphere – R175 for adults (12+), R130 for kids (3 – 12), R130 for senior Citizens (61+) and free entry for kids under the age of 3.
Shop at the Victoria Street Market
Address: 151/155 Victoria Street, Durban, 4037
Contact Number: +27 (0)31 306-4021
Website: http://bit.ly/1MJ3E6Z
Victoria Street market is a 'must do' shopping stop for anyone who wants to encounter some of Durban's rich culture and pick up some fantastic bargains. Products that you may purchase are Indian curry powder, spices and packs of incense creating a unique Indian atmosphere, seafood, fresh meat, fruit and vegetables. However, it's not all about the food – you may buy saris, scarves and crafts, woven baskets, beaded dolls and animals, oriental ceramics and Chinese wholesale goods.
Please note: Durban is quite large and attractions can be quite a distance from each other, so please do not rely on public transport when visiting (especially for our tourist friends). Durban car hire will set you back less than a light lunch in Europe per day, so rather go for that option and avoid being disappointed. Please see all of our car rental options before booking as seasonality can be a problem.
Related Posts:
Related Posts