5 Great Nighttime Venues in Durban
This is in no way a rating, just seven splendid places to visit next time you find yourself in Durban. Most of these venues mentioned host live music and are adding to the contemporary urban culture within KwaZulu-Natal. From jazzy lounges, dingy rock 'n roll bars, craft breweries, record stores and sports bars Durban really does have great nightlife and areas to explore after hours.
Thinking of visiting the Zululand? Have a look at our car hire Durban page to explore our affordable vehicle rental options.
The Rainbow Restaurant, Pinetown

Photo was taken from – http://www.mahala.co.za/art/last-sunday-117/
This could very well be one of Durban's most famous venues and in many ways, it's become a part of the heritage to the city. It first opened its doors in 1981 and has been hosting regular jazz and indigenous music since 1981. Sundays at The Rainbow are legendary with cheap food and drinks an eclectic mix of people and world-class entertainment. Visit their website for more information.
The Chairman

Image was taken from – http://wandahennig.com/2015/05/the-chairman-part-2-ndabo-langa-in-conversation/
This is probably one of the swankiest nighttime hangouts the sleepy city has seen in recent years. Situated in the point area precinct the beautifully furnished lounge-type venue prides itself in quality Jazz and contemporary African music, the venue does – however, have a dress code so leave your flops and shorts at home. Visit their website for more information.
The Winston

Photo was taken from – http://durbanisyours.co.za/2014/02/surprise-comeback-kid-are-playing-the-winston-tomorrow/
This institution has a long-standing history in the alternative music culture in Durban. No venue in KwaZulu-Natal has stood the test of time when it comes to punk, metal, hardcore and hip-hop quite like The Winston. With regular parties and events, it's reached legendary status and is both respected and feared depending on who you speak to. It's also one of the few bars in the city open after 2 am. Visit their Facebook page for more information.
Jack Rabbits, Morningside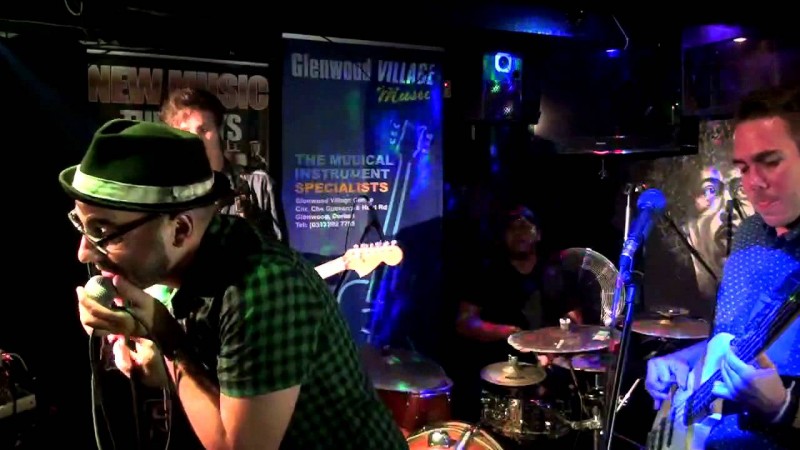 Image was taken from – https://www.youtube.com/watch?v=ZC_D15lUUgM
For many years Jack Rabbits has been a firm favourite for people wishing to grab a tasty pub meal, whilst watching a game of sport. However, since the introduction of an open mic night during the week, live music has flourished with regular events and parties at least once a week. The music on offer usually caters for an older audience but every now and then they hafve some DJ's for a younger clientele as well. Visit their Facebook page for more information.
Khaya Records

Photo was taken from – http://www.myza.co.za/for-the-record-featured-durban-blog/
One of the few places in the city dedicated to the sale of both used and new vinyl. Situated in trendy Florida Road the venue also has regular acoustic music events and occasionally a DJ set. There are also nice places to eat and drink nearby making Khaya Records one of the best-kept secrets Durban has. Visit their Facebook for more information.
Does Durban have anything going on besides for the beach?
Durban might be a sleepy city, but because of its great all year whether it's also a leading events city for both music, culture and sport.
If you are looking to go on an adventure in the area, you might want to look into having some wheels to get around. Consider
hiring a car in Durban
from the airport or in the city centre.
Related Posts