5 of The Best Fly Fishing Spots in South Africa
South Africa is endowed with great natural beauty, and its scenic rivers and streams, nestled in mountainous landscapes, and lush forest vegetation, provide some of the best fly-fishing spots in the world. A hike, picnic, bush walk or game drive along some of the trout, salmon, pike and bass-endowed rivers, streams and dams in South Africa, cannot be complete without a catch from some of the cool and clear waters of South Africa. We have selected a list of some of the best and well-known spots for the best still water and river fly fishing experience for you, just remember, when you come across one of them, make sure you have a catch. Just make sure you have reliable wheels, if not, car hire Durban is affordable.
Highlands Meander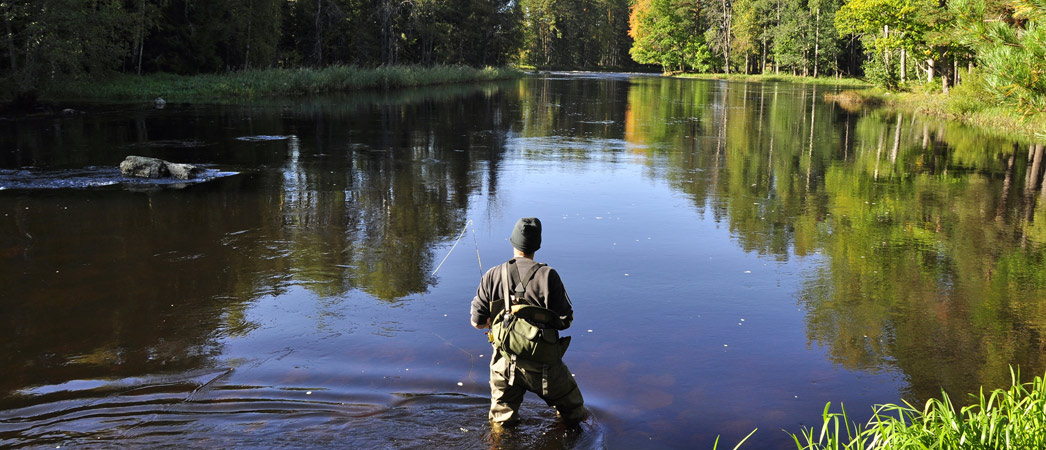 Image was taken from – http://www.highlands-meander-info.co.za/region
Highlands Meander, the country's trout triangle is the ultimate fly fishing experience for sport fishing lovers. Set in Dullstroom, in the Mpumalanga Highlands, this spot offers the best river and still water fishing experience for fly fishing adventures. Rivers, streams and dams in Highland Meander, are stocked with brown and rainbow trout, and a great catch can be made during winter.
Jozini Dam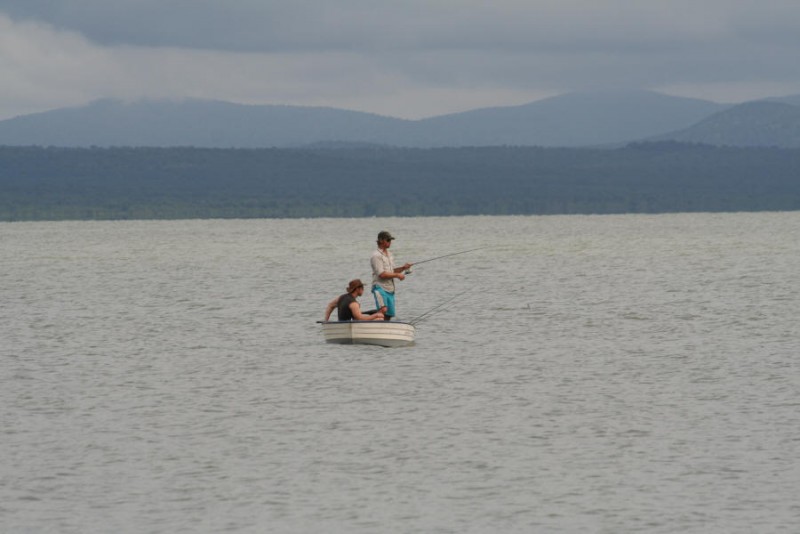 Image was taken from – http://www.fishthesea.co.za/fishingvenues/lakejozini.htm
Set in the heart of Kwa-Zulu Natal, in Pongola, Jozini dam is a popular fly fishing spot to catch the elusive and cunning tiger fish. Your fly fishing experience in Jozini Dam is set apart by the unique vegetation and wildlife that surround you as you fish. The Pongola River offers a unique fly fishing experience, with more than 27 different species of fish to catch from. Fly fishing competitions are a popular sport in this river, and apart from the tiger fish, barbel and kurper are common catches. Apart from the Pongola River, the bays and inlets in Pongola are also great fly fishing spots to catch the tiger fish and other fish species.
Rhodes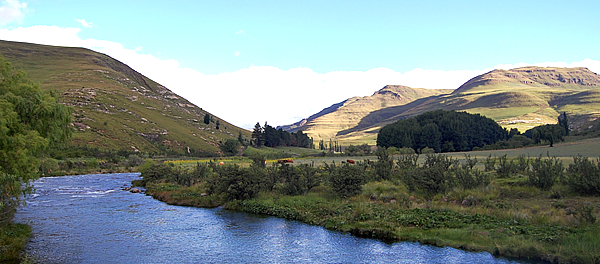 Image was taken from – http://peterbaxterafrica.com/index.php/2013/02/03/fishing-in-rhodes-eastern-cape-south-africa/
Set in the southern part of the Drakensberg mountains, and close to the highest peak in the eastern cape and the highest mountain pass, fly fishers will be awe struck by the scenic beauty of the mountainous landscapes and vegetation of the Rhodes. The fish-rich rivers and mountain streams of the Drakensberg, such as the Kraai, Bokspruit and Bell, provide a good breeding environment for wild trout and yellow fish, with wild trout being most abundant. Mountainous rivers and streams in the Rhodes are expansive, giving fly fishers as much as 200 kilometres of fishing opportunities for trout or yellow fish.
Du Toitskloof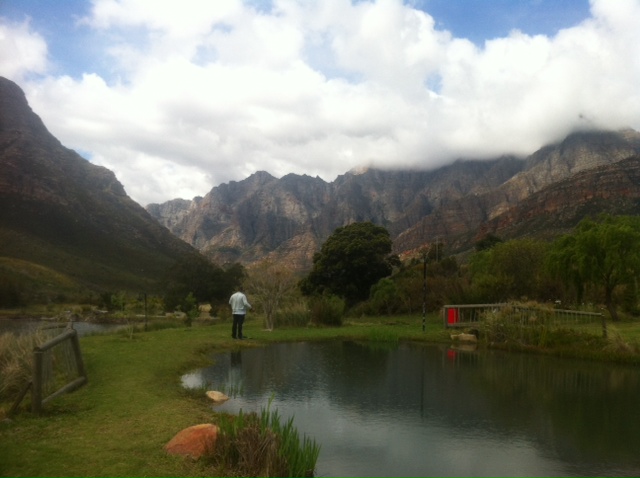 Image was taken from – http://www.flywaters.co.za/an-afternoon-at-du-toitskloof/
The perfect fly fishing destination for many, Du Toitskloof is well known for its rugged valley landscapes, and icy mountain rivers and streams that are a favourite fly fishing destination. Set in the Western Cape, Du Toitskloof is preferred due to its easy access from Cape Town. A 1-hour drive is all it takes to have access to a selection of six mountainous rainbow and brown trout infested streams. While the Elandspad River is the favourite of any fly fisher visit Du Toitskloof, the other streams provide an equally dramatic and fun fly fishing experience.
Cape Point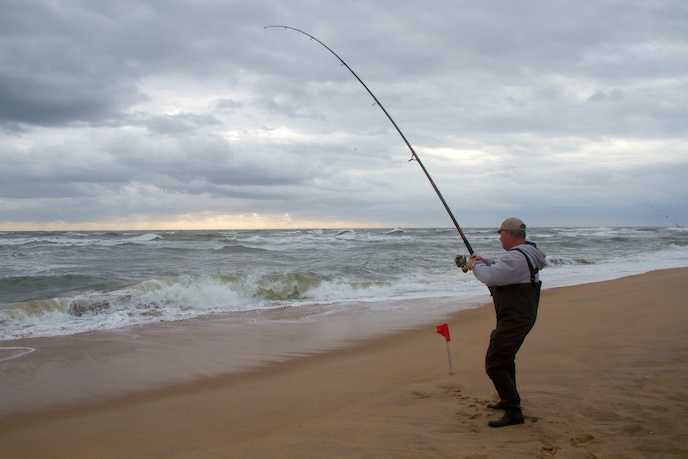 Image was taken from – https://www.nps.gov/caha/planyourvisit/fishing.htm
Cape Point gives fly fishers the rare opportunity to fish in the waters of the Indian Ocean. Set in the Western Cape, Cape Point is one of the most magnificent spots for deep sea fly fishing. With its clear blue waters and cool winds, fly fishing at Cape Point is one of the most memorable experiences for any fly fisher visiting South Africa. At Cape Point, the Yellow fin tuna is the most popular catch, but you can also try catching the longfin, mako, dorado or the Cape snoek.
Related Posts