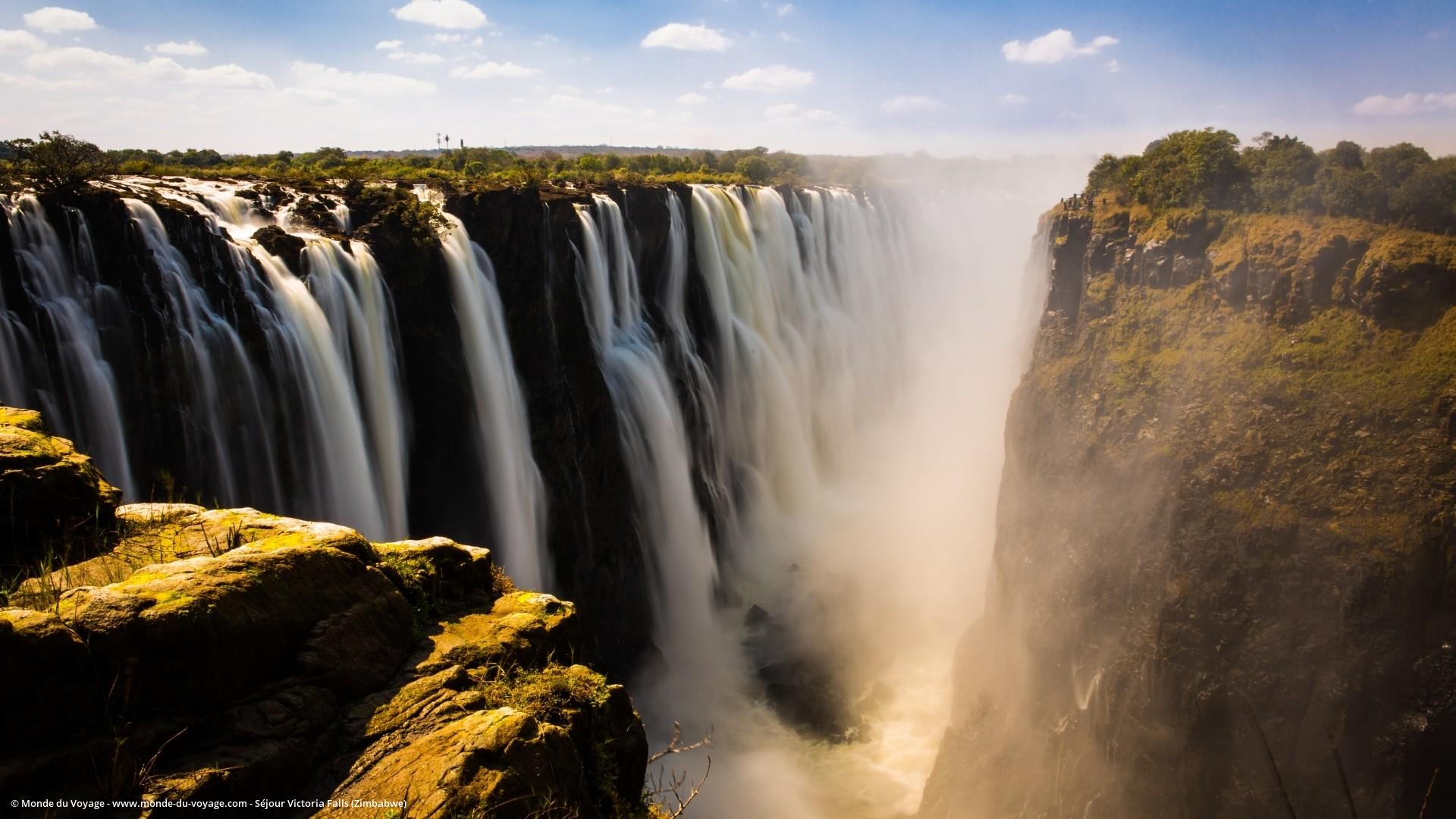 I Do Africa - The quest to Victoria Falls in Zambia
Getting to Livingstone, Zambia was supposed to be a breeze, we had a mere 200 km to cover from Katima Mulilo Border to here and we knew it was a tarred road with very few problems. But, as the law of Murphy would have it, this easy ride made a complete 180 turn. I told my husband yesterday that after having been chased by Elephant in Botswana, fallen down on gravel, and been through mud, sand, rain and heat I can say with confidence that it is these short, 'easy' distances that end up being the hardest! The 200 km joyride to Livingstone took us 6 hours and from the moment we set foot on Zambian soil, things started to fall apart, literary.
The first hiccup in Zambia
Upon crossing the Zambezi river at 11:00, after spending almost 2 hours on the border,  we could see the first thunderstorm approaching. We had no alternative but to go forward, driving straight into it. It hit us hard and within seconds we were soaked, even our raincoats couldn't keep the water out. Let me add that it hurts quite a bit to be hit with falling rain! We took shelter as soon as possible and waited it out. The storm blew over and within half an hour the sun was out. A welcome sight until the bike broke a mere 10 km later and we baked next to the Zambian road until our Big Boy was well again. By now it was 15h00. 
A rough day already, but far from over!
Before we reached Livingstone, Zambia we had to drive through another thunderstorm – which, luckily, blew over just as quickly as the first but forced us to stop for a while. On the road again, by 16h00 the bike gave us more grief and I sat around in the Zambian heat, watching the sun soak up the fresh rain from the potholes, while Guillaume created a makeshift XXX for the bike after it broke. We drove through a swarm of stinging sects, hitting us like tiny bullets, before we finally made it to Livingstone, Zambia at around 17h30;  tired, dirty and dreading the tuna and potato chips we had to eat yet again and the hard mattresses we have to sleep on. Despite the long day this was one of our best days to date and we loved every moment of it! That is why I created a couple of tips on:
How to rough it in order to stay in good spirits
1. Leave all your nonsense behind There is not enough room for being full of crap, let it go and you will travel so much lighter and happier.
2. Be flexible Things hardly ever go as planned… the only constant in your travel plans should be to be the willingness to change it.
3. Be practical If you use common sense and keep your expectations realistic you can't not have fun!
4. Lower your standards No, you don't have to let go of them completely but being less fussy about things which aren't necessities or important will get you far.
5. Get the creative juices flowing Make a plan, and then another plan expanding on that plan. The more creative you are the better off you are and the easier things are.
6. Make friends, everywhere You will learn and see more from chatting with others than any book or travel guide can teach you. Get info, share stories, learn and love… that is what traveling is all about and the friends you make along the way will help you get achieve this.
7.  Get enough sleep A tired camper is not a happy camper and you tend to be able to handle much more hardship when you're rested than when you are not. We are all still children at hart – difficult when tired.
8. Keep a clear sense of judgement We get into many situations which can get us into a lot of trouble or sometimes be fatal, being sensible and making good judgments are vital.
9. Keep smiling There are so many situations which cause discomfort, anger or just get you down but all of them have a funny side to them. If you have a sense of humour you will see that and have a ball of a time, almost all the time. 10.   Have fun You are doing this just for you, because you wanted to! No matter how horrible the moment, enjoy it because it will pass and soon you will be back in your mundane routine missing those horrible moments! Want to apply this fool-proof guide but don't have a bike? Why not hire a 4×4 in Zambia and have the adventure you've been dreaming about!
Related Posts