The best night markets in Cape Town
Evening markets are the solution. These ingenious events give you the opportunity to not only get some browsing done outside of work hours but also to wind down with friends and family with a glass of wine and some delicious fare in a vibey setting. With this in mind, here is an overview of some of the best night markets in Cape Town to inject some excitement into the routine-dominated work week. However, as we know – public transport don't operate till 10 pm – but Renting a car in Cape Town might be a better option for you to be able to drive to all the marketplaces you wanna explore.
Bay Harbour Market
Where: Blouberg
Opening time: 4pm – 9pm
Website: http://bigbaymarket.co.za/
Contact: 081 793 2825 (Whatsapp only)
Location: Big Bay surf lifesaving club, Otto Du Plessis Drive
Entrance: Free
Note: Opens on Summer months only – (closed; May, June, July and August)
This super-chilled market is a great place to wind down with some shopping on a Wednesday evening. Launched in September 2016, the market hosts a combination of food and craft vendors. Expect to eat Stokkiesdraai biltong, Don's Calamari, NOB's (No Ordinary Burger) – 480g pure-beef patties. Enjoy the Beer Merchants craft beers, freshly squeezed juices and Frozen yoghurt. Craft-wise, there's a range of handmade cobblers available, such as jewellery from Dee Designers, genuine leather bags by Faradilla, both-style clothes from Whisper Between Worlds – and more. If shopping isn't your thing – soak up the amazing sunset with a chilled beer in hand while tapping your toes to the live music and DJs.
Earth Fair Food Market
Where: Tokai
Opening time: Saturday; 9:00am – 2:00pm / Wednesday; 3:00pm – 8:30pm
Website: http://www.earthfairmarket.co.za/
Contact: jacqui@earthfairmarket.co.za
Location: 333 Main Road
Entrance: Free
Earth Fair Food Market is known for it's strict traders standards and for its emphasis on getting people to take markets seriously as a shopping destination. However, Saturday is all about the weekly shopping; Wednesday is a buzzing hub of top-up shopping, delicious dinner and drinks for the family. Earth Fair has the best selection of fresh produce shopping traders in the Cape. The Saturday market has five range meat traders, two vegetable traders(One organic), cheese, bread (Including speciality bread), fish, farm daily, patisserie, pet foods and pretty much everything you would need for your weekly shop. While they take themselves seriously in the take-home shopping department, that is not at the expense of a great vibe, toe-tapping music and one of the biggest craft beer selections to be found. The Little People's Corner offers great activities to keep the small people entertained while you shop and eat.
City Bowl Market
Where: Gardens, Cape Town
Opening time: 4:30pm – 8:30pm (Every Thursday evening)
Website: http://www.citybowlmarket.co.za/
Contact: 073 270 8043
Location: 14 Hope Street, Gardens
Entrance: Free
This charming city centre market operates in an old school hall once a week (Thursday night) and prides itself on bringing people together in a relaxed environment over the common denominator of good food. Not to mention, as it's an evening affair, the bazaar takes on a fun-loving, party-Esque atmosphere (there's craft beer on draught), live music, once a month – a fashion show and wine tasting are on the bill.
The Red Shed Craft Workshop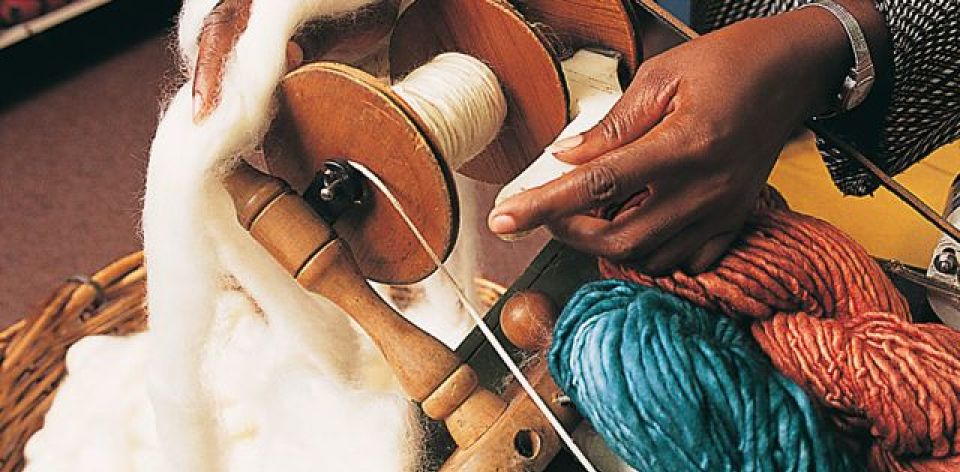 Photo taken from – http://www.southafrica.net/za/en/articles/entry/article-southafrica.net-the-red-shed-craft-workshop
Where: V&A Waterfront
Opening time: Monday – Saturday; 9:00am – 9:00pm / Sunday and public holiday; 10:00am – 9:00pm
Website: http://www.waterfront.co.za/
Contact: +27 (0)21 408 7600
Location: Victoria Wharf
Entrance: Free
If you're looking for jewellery that says 'Africa', you'll find it at the Red Shed Craft Market. You can get rock-art inspired silver pieces from Juliana Jewellers or big, bold designs in amber and silver from Antique Ethiopian Jewellery. Your home will enjoy a chic upgrade with the many decor items on offer. Afrotrends uses ostrich feathers, kudu horns and African textile designs in its contemporary products. However, these include; throws, lamps, cushion, covers and picture frames. Spin Knits blankets and throws are handmade by rural South Africans. Surprise your kiddies with items from Baboon kids – a fun children's clothing brand that's 100% locally produced. You may also decorate the nursery with playful wooden spirals, clocks and mirrors from Atmosphere.
Cape Point Vineyards Noordhoek Community Market
Where: Cape Point Vineyards Estate
Opening time – Summer Markets: Thursday: 4:30pm – 08:30pm
Winter Markets: Sunday: 12:00pm – 15:00pm
Contact: +27 21 789 0900
Location: Silvermine Road, Noordhoek
Entrance: Free
The lakeside meadows of Noordhoek provide a picture-perfect setting for this outdoor market. Vendors include the Foodbarn pop-up kitchen and the vegan-friendly Angel Chefs. If you are already in the area and you would like to have the freedom to explore the area you are visiting independently, you might want to look into car hire Cape Town for the perfect set of wheels.
Related Posts