Cape Winelands Film Festival
The 4th annual Cape Winelands Film Festival will be held in Oude Libertas, Stellenbosh and in various venues in Cape Town. The festival was founded to make it easier and more interesting for new and upcoming filmmakers to showcase their material. Based on the event last year, filmmakers are very fond of the festival. More than 450 films were submitted from all over the world, however, not all were showcased. This year, approximately 250 films will be shown during the ten days the festival takes place. With a lot of films within short films, documentaries, animated movies, feature films, there will, without doubt, be plenty of movies for every taste. Besides the many movies, you will also have the opportunity to attend various workshops and writing competitions for screenplays.
At the festival the movies will be competing for the following awards:
Grand Prix Jury Award.
Best Feature Film Award
Best South African Feature Film
Best Documentary Award
Best South African Documentary
Best Short Film Award
Best South African Short Film
Best Animation Award
IFG Inspiration Award (First-time feature film directors)
For further information visit www.films-for-africa.co.za.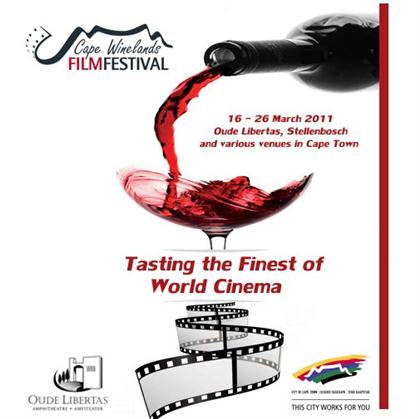 Date: 16th- 26th of March 2011.
Location: Oude Libertas, Stellenbosch and various venues in Cape Town.
If you would like the freedom to do what you want, when you want to, you might want to consider
car hire Cape Town
for your transportation needs.