Julie Graham has done some interesting travelling in her time, and that's exactly why we decided to feature her as our next travel expert. New in the industry itself it's quite surprising she took this long to hone her travel writing skills. Today she is the Features Writer and Editor at TCB Media in Cape Town so we decided to catch up with this seasoned explorer to see why travel and exploration are so important to her.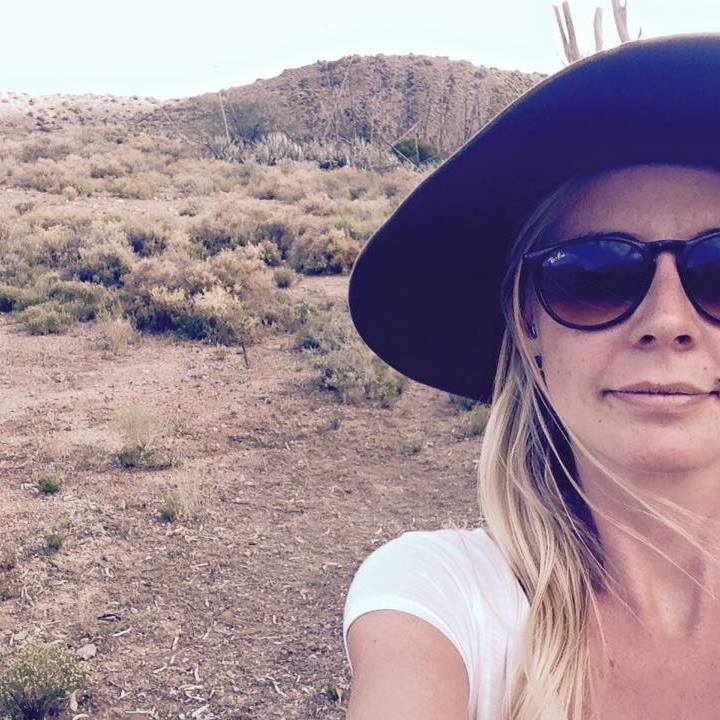 Firstly please can you give us your name, age and what you do for a living?
My name is Julie Graham. I am 31 years old and I am a Features Writer and Editor at TCB Media in Cape Town.
Ok, a lot of your writing is based around the travel industry, tell us a little bit about some of the places you have travelled to and why you think travel is important?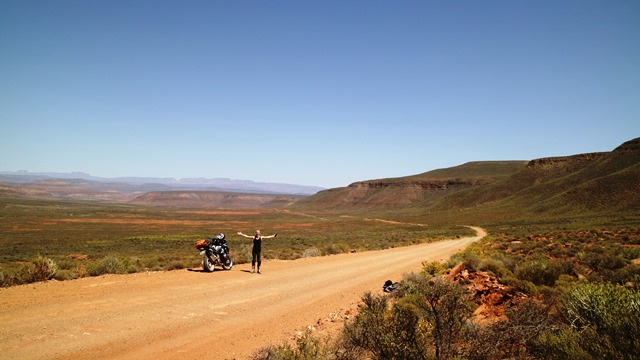 I only started in the industry two years ago and my job has taken me to a number of great places in and around Africa. There are so so many to consider but I would have to say that the many memorable road trips right here in our beautiful country stand out for me. I just love being on the road. I can't get enough of it. I've done the Garden Route for 10 days in a 1979 Jurgens camper van, the Northern Cape via the Cederberg Mountains on an on-road/offroad motorbike and a 2-week 4×4 trip right up to Rocktail Beach Camp near Kosi Bay in the Maputaland Coastal Forest. Being on the road is one of the best ways of travelling for me. It really makes you feel connected.
Other than that, I have done extensive travelling in Africa, Southeast Asia, Asia and the Middle East. I plan on heading to South America this year and doing a camper van road trip from Lima, Peru down to the Las Piedras basin on the mighty Amazon river (via a whole bunch of wild and wonderful places). I will be spending some time there learning about the culture of the native people and the devastating effects of globalisation on the rainforest and native tribes that live there. I would love to be able to help spread awareness about this and create change in the best way I can that creates a ripple effect and instigates change far and wide.
There are so many tragic atrocities that our planet is currently facing and we really need to work at growing the collective consciousness so that REAL change can start taking effect. One of the biggest atrocities in my mind is the displacement of indigenous people around the world. These are the people we need to LEARN from as their connection to the planet far surpasses anything modern society claims to know. It's a tragedy that these people are being kicked off their land and made to abide to modern culture.
Travel is extremely important. Especially to places that reveal different cultures and ways of life. It enables us to see how other people live and experience life and there is so much to learn from that. It puts things into perspective. It strips ego and allows us to see just how connected we really are.
Tell us a little bit about the trip you did in an old camper through the garden route and why you feel these types of trips are a great way in which to experience travel?
Can read about it here: https://niume.com/post/193152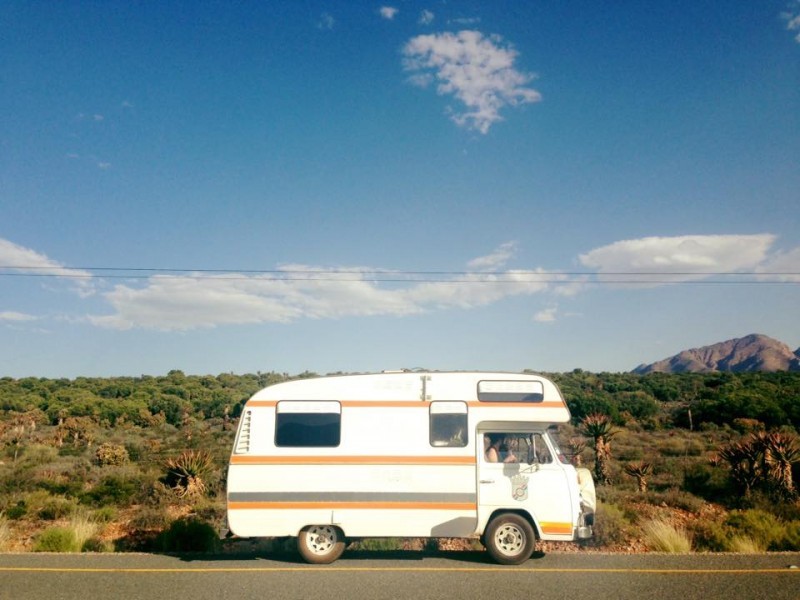 If you had to give 5 must to do things in South Africa what would they be?
It's so hard to say as there are so many. I am all about nature, adventure, adrenaline-pumping activities and being on the road. So for me, the best thing is to get in a car, embark on a trip with a few planned stops along the way and let the rest unfold organically.
Hike the Drakensberg Mountains and sleep in a cave; go skydiving; bungee jump off the highest bridge in the world at Bloukrans; kayak the Storm's River; climb Table Mountain; go diving in Sodwana Bay (something I still need to do!); 4×4 up Sani Pass and adventure in the mountains in Lesotho; spend time in the bush in and around Kruger; drive along the Garden Route and Route 62; stop at every small town you can and talk to the locals.
I could go on and on..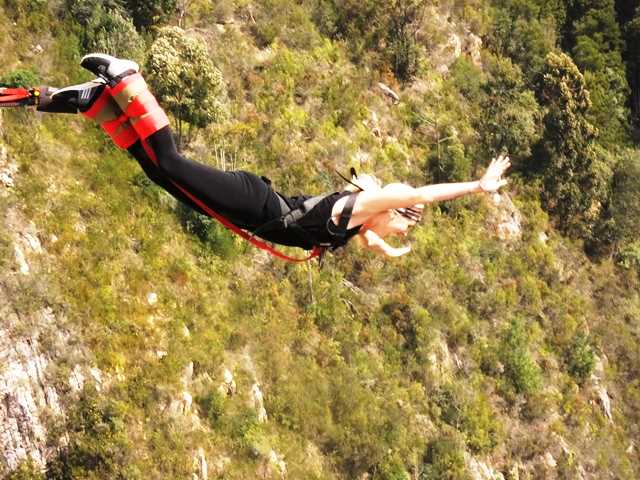 So what is next on your bucket list?
My bucket list is ridiculous. It's constantly evolving and growing and I don't know how I will ever keep up with it but that is a challenge I am more than happy to be faced with. I guess it's the Peru road trip, ending with a week or two in the Amazon. Something I have always wanted to do. It is still in its infant stage, but I am manifesting and working hard towards it becoming a reality by the end of the year.
So what is your favourite South African city?
Having lived in all three of the major ones, I think I can safely say that I do not have a favourite. I find it quite surprising when people do, to be honest. Each place in South Africa has its own charm, its own rhythm and its own incredible attractions. I love Durban for its weather, chilled people, warm oceans and lush mountains; Joburg for its electric energy, incredibly effervescent social scene, creative inner city and its cultural vibrancy; and Cape Town for its magical landscapes, mountains, wine, two magnificent oceans and creative people.
Tell us about some of the other countries you have been to and which is your favourite?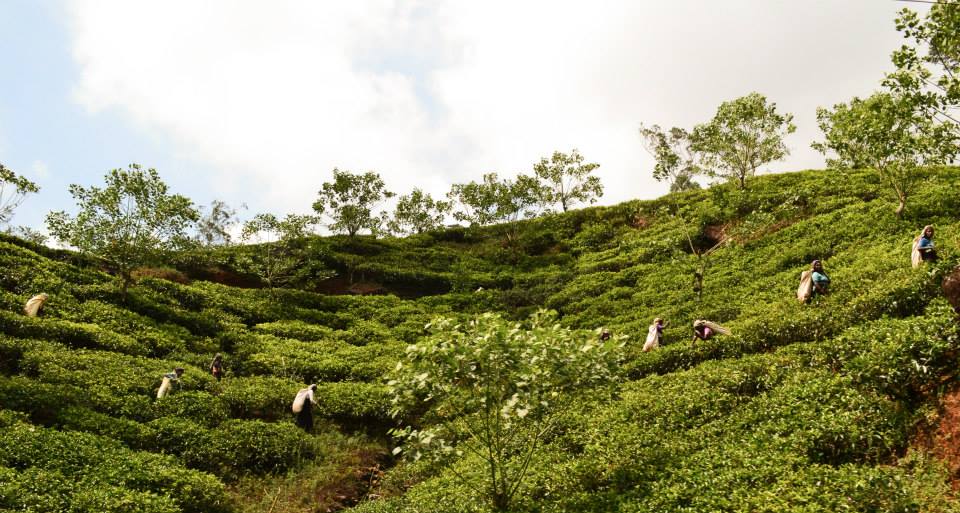 Again, so hard to pick a favourite. A few recommendations though? Travel on the train in Sri Lanka from Kandy to the small mountain town of Ella and ogle at the views and lush, green tea fields dotted with a woman picking tea in their brightly coloured saris. Spend a few nights on the Mekong River in Laos. The best place to really experience the magic of this without any crowds of tourists is the 4000 Islands – Don Det island in particular. Snowboard in Pyeongchang in South Korea – awesome! Navigate the waterways of the Okavango Delta in Botswana in a traditional mokoro. Snorkel in Zanzibar over the most immense reefs, teeming with life. Eat ALL the street food in Thailand. Don't eat anything else. Visit Angkor Wat in Cambodia, the pyramids in Giza and, even if you're not religious, the Old City in Jerusalem in Israel – it's a trip!
Most people find many excuses not to get out there on the road for various reasons, what would you say to these people? Travel is hard but people need to just take the plunge don't you think?

Just do it. Seriously. I know to some that may seem 'irresponsible' but you have no idea how many gifts await you when you listen to your gut and take risks. If somewhere is calling you, for whatever reason, make it happen. It is never impossible. Just book the ticket and the rest will fall into place. Adventure is such an important part of our development, as is learning about the world and the people in it. Spread your wings. Explore this beautiful planet. We think we have all the time in the world to do it.. but at the rate, things are going (and I'm not going to state the obvious here) we really don't. Time is precious.. as is life. Make the most of each moment and don't deny yourself the opportunity to get out more and awaken the adventurous spirit that is inside all of us!
So tell us a bit about travel writing and what advice would you give people wanting to get into this profession?
It's my dream to be able to travel and write… I am only 2 years into this path that I have chosen but I intend to do it for as long as I can. It enables me to do what I love the most: adventure. For a living!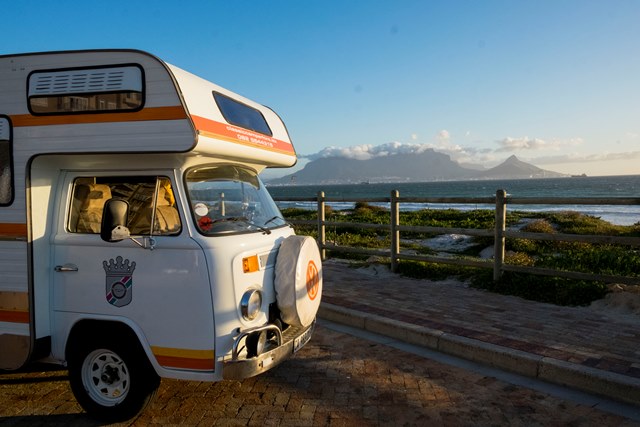 My advice to anyone wanting to do anything is.. do it. Just begin. Take the risk. Put yourself out there.
I am a huge believer in the power of manifestation and our ability to create our own realities. That being said, it's no good to just set a goal and think about it. You have to create momentum and actively work towards making your goals realities without second-guessing yourself. Abandon negative thinking and why it can't work, and focus on why it CAN work and WILL work. We spend so much of our lives worrying about the consequences of our choices, but if our choices come from a place of love and don't hurt anybody, what do we have to worry about? It's extremely empowering to think that we really can do anything we set our minds to. Just think of the change we can make in the world if we all believed that?
If you plan on starting your journey, you might want to have a look at car rental South Africa for the best option to get you to these amazing locations.
If you plan on going on an adventure to these majestic locations from another part of the country, you might want to use a vehicle to get there. Car rental South Africa would be a great place to start looking for the best wheels to get you there.