Five top whale watching destinations in South Africa
The seaside regions of South Africa is a wonderland of untouched majestic coastline. Even the coastal towns have an air of innocence.
Marine wildlife during certain times of year is in abundance making South Africa a brilliant destination for anyone looking to catch a glimpse of some of the amazing whales which reside in and around the South African shoreline regions. The best way to explore these regions is by car, in your own time. Consider car rental Cape Town to get you around.
False Bay
False Bay is an easy drive or train ride from the Cape Town CBD and on clear days can be a great and convenient spot for both locals and tourists to enjoy watching these enormous ocean mammals.
Whale spotting happens near Simon's Town and species that can be viewed are Bryde's Whale, Humpback Whale and Orca, also known as the Killer Whale. However, the most frequently spotted whale is the Southern Right Whale. Read here for more information about whale watching in False Bay.
Hermanus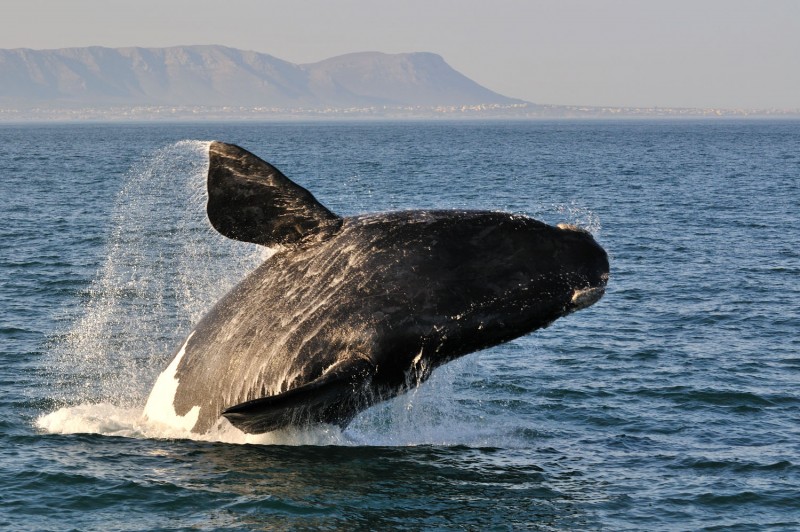 Image taken from – https://xplorio.com/hermanus/en/blog/general/34335/hermanus-whale-festival-2015/
The quaint seaside town, not far from Cape Town is said to be one of the best whale watching locations in the world.
It is said that visiting from July to November will be the best time to whale watch. There are also various options for watching whales from land, air or sea.
Hermanus has a little more to offer then whale watching so if you're tired after a long day's adventure, you can have a meal at one of the many restaurants the town has to offer.
Lambert's Bay
Lambert's Bay a town situated roughly 280 kilometres from Cape Town in the desolate yet breathtakingly beautiful West Coast of the Western Cape is a whale watcher's paradise.
The area does have options for taking boats or charters out to sea to appreciate these massive marine mammals up close and personal, however according to sleepingout.co.za its often not needed as in certain times of year whales can be seen not far from shore.
Garden Route and Plettenberg Bay
The Garden Route of South Africa is considered to be one of the most scenic drives in South Africa. However, this part of the world isn't just popular for its amazing landscapes and well-kept roads but also for whale watching.
Plettenberg Bay is a key location for this as there are options to take Oceanic Safaris or boats to key locations for whale spotting (in the winter) and dolphin spotting (in summer). Mossel Bay is another recognised whale watching town.
Kwazulu Natal and the Eastern Cape
Although whale watching is vastly popular in the Western Cape. The Eastern Cape which eventually reaches the borders of the warm coastal regions of Kwazulu Natal have a host of great spots to watch whales.
The annual sardine run usually takes place during May or June is a great time to experience vast amounts of marine life following literally billions of sardines from the Agulhas Bank towards the East Coast.
Great areas to experience this natural phenomenon are various coastal towns along the North and South coastal towns of Kwazulu Natal or further towards the Eastern Cape in towns such as Port St Johns.