Bhanga Nek Tent Camp, at Kosi Bay Third Lake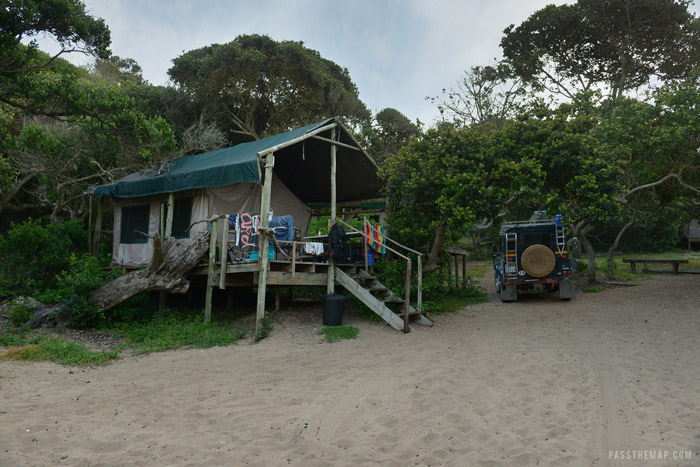 Located on the southern shore of the Kosi Bay Lake and just 15 kilometres south of the Mozambique border, this camp is surrounded by shrubs and lush trees.
It has a rustic style, with canvas tents, wooden platforms, as well as a few showers and flushing toilets. All the facilities at this camp consist of chalets, that were constructed out of palm leaves and reeds.
Here you can find endless golden beaches and you can go for fishing or surfing. Just keep in mind that this lodge is only accessible by 4×4. If you need one, you'll be glad to know that 4×4 hire South Africa is cheap and easy to obtain.
Flintstones Mountain Cabin, Memel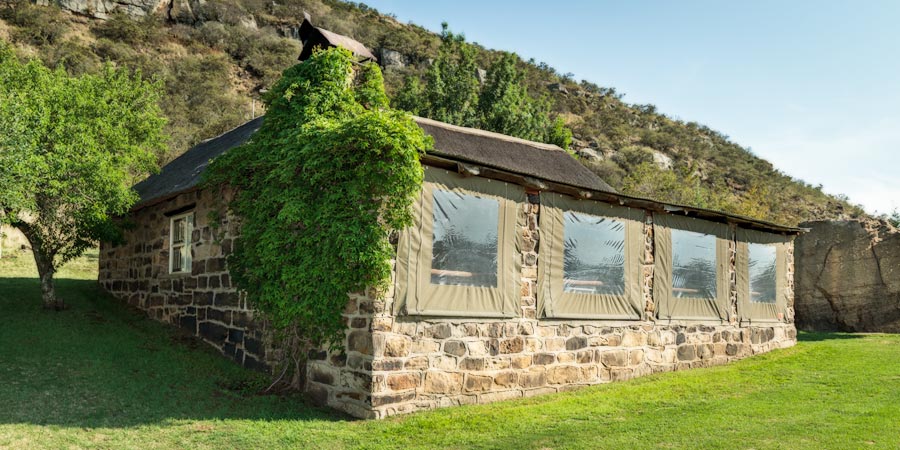 If you love nature, then this mountain cabin is ideal for you. The Flintstones Mountain Cabin is a rustic cabin with incredible views across a small valley situated just seven kilometres from Memel.
It's a pet-friendly and offers accommodation for four-five people and consists of two double rooms, a bathroom with toilet and shower, a kitchen and a lounge. It also offers a fireplace and has a full kitchen with fridge, cutlery, and stove.
Platbos Log Cabins, Western Cape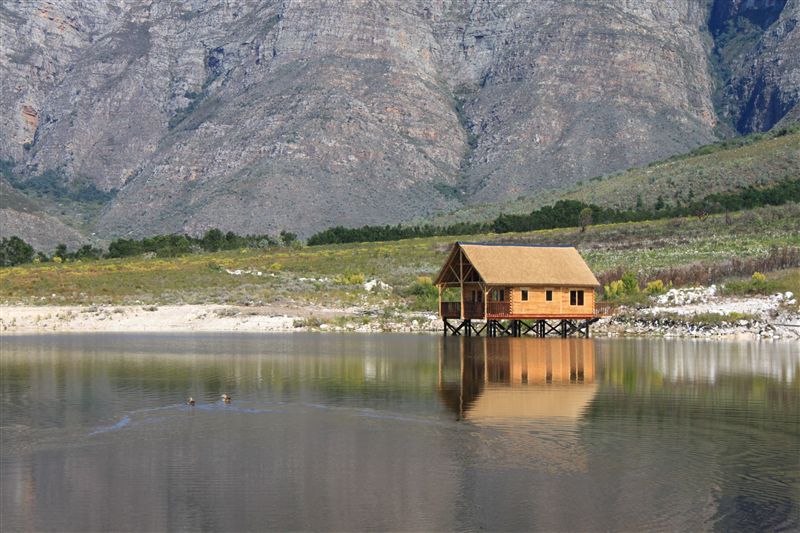 Located in a secret valley on the slopes of Slanghoek Mountain, the Platbos Log Cabins offers guests peace and tranquility. Each lodge is well equipped with an open plan kitchen and a living room.
Each cabin also has two bedrooms with queen size beds and there is also a loft which contains two single beds, as well as toilet and shower. This lodge offers you perfect mix of serenity and all your home comforts. Activities here include fly fishing and bird watching.
Dream Lodge at Magaliesburg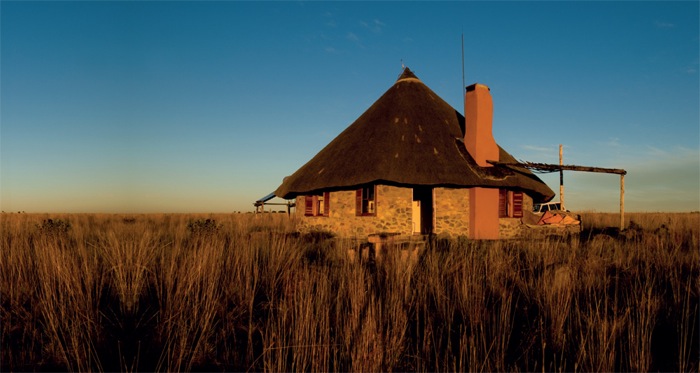 If you're interested in a romantic getaway then the Dream Lodge in Magaliesburg is perfect for you. Surrounded by beautiful mountains, it offers you the best off-grid accommodation.
The lodge is equipped with beautiful big baths. The cottages have no power, but they use 30 candles, which are set in niches around the walls and provide you with lights.
If you are interested in going on a 4×4 adventure here, but find yourself in need of a vehicle, you might want to consider
4×4 hire South Africa
to find the perfect vehicle for your travel needs.