The man with the plan the marketing manager, spin doctor and raconteur of Drive South Africa, the hype man, Rick Harrington, born and bred in Pretoria but now proudly Cape Town. When he isn't devising clever marketing strategies he's either playing touch rugby or enjoying the picturesque scenery of Cape Town and surrounds. Here is a little more insight into what this marketing wizard personality is like.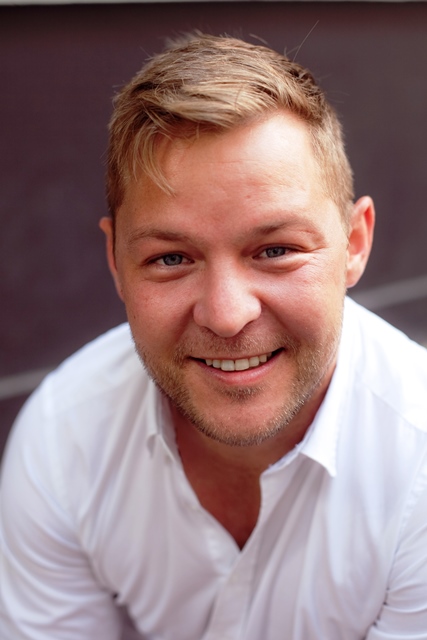 How long have you been with the company?
Just over a year.
What do you enjoy doing in your spare time and why?
I've been playing rugby for the last while but had to stop because my heart said yes, but my body said hell no. I really enjoy sport (mainly rugby and cricket), movies (anything), cooking (except for curries, I cheat), music (anything but the 80's and post 2000), wine (lots) and puzzles (yes puzzles).
Do you have a nickname? If you do, how did you get it?
Kurt or mini-Duane. I have horrible friends that think I look like Kurt Darren and I really do look like a miniature of Duane Vermeulen.
What's your favourite movie and why?
Shawshank Redemption
If you could invite 3 people for dinner, who would it be and why?
Paul Bettany (fun), Bill Nighy (insightful and hilarious), Duane (photo)
Where have you travelled before?
Mozambique, Lesotho, Swaziland, England, Ireland, Portugal, Croatia, Spain, France, Slovakia, Malta, US, Mexico, Indonesia, Malaysia, Bahamas, Jamaica, Mauritius and a couple more.
Which three destinations would you like to travel to next and why?
Prague for the art, Argentina for the culture and a trip to Colorado for snowboarding.
"My brother and I, after a night partying in the Algarve, Portugal had to take a bus back to Alentejo where we had rented a house with friends. This is about a 4 hour bus ride.
What was your worst travel experience?
We had been out the whole night after our Portuguese friends had dropped us and were exhausted when we took the bus 9 o'clock that morning still wearing our ""party"" outfits. This included jeans, formal shoes and collared shirts in the middle of a Portuguese summer (probably in the high 30 degrees).
The problem was that the bus dropped us approximately 20 km away from our town and we were in the Portuguese equivalent of the Free State so it was remote and no one spoke English. So we started walking. After walking for almost an hour in the dead heat (now almost noon), a tiny rusted red car stop to give us a lift. Immensely thankful as we thought we were going to die, we jumped right in. I was sitting in the front next to our saviour, a greying man in his mid to late 50's when the conversation began, in Portuguese. All I knew what to say was ""Eu não falo português"" (I can't speak Portuguese) which obviously meant, by my understanding of the phrase, that I could. For 20 minutes he chatted away while I repeated ""Eu não falo português""."
Tell me about your funniest travel experience?
"Halfway to the town (above), our greying 55/60 year old Portuguese friend stopped at an even smaller town than ours (think Vrede) and walked into the local bar mumbling something. We sat in the car not knowing what the hell was going on, and after about 10 minutes we knew our lift had come to an end. So we started walking again.
And walked, and walked, and walked, and walked. It felt like an eternity. No idea how long we had walked when low and behold the little red rusty car pulled over again.
Actually very happy to see the chatty man, I told my brother that he would be taking the front seat this time and for the next 30 minutes my brother was on ""Eu não falo português"" repeat, while I rested in the back. And so we trekked, until we finally came to our little village and was to our utter surprise dropped on (yes literally on) our doorstep. The hero gentleman was from the little village we stayed in and knew exactly who we were, because we (us group of friends) had made such a racket the days before that a town meeting was called the day before to discuss how to handle ""the situation""."
What is the best meal you've ever had on holiday?
Spanish style (tomato base) mussel pot on Las Ramblas in Barcelona
What is the weirdest thing you've ever eaten on holiday?
A spider. A big one.
Self-drive or luxury safari and why?
I think both have their own merits. I would do the self-drive with a couple of friends and the luxury with the better half. She gets motion sickness and "doesn't" do camping so relaxing on the deck would suit us both. I think it also depends on where you are personally, meaning in work, home life etc. If you are exhausted, a self-drive will not necessarily help you relax as much as a luxury safari would, but a self-drive would allow you to be closer to the action.
If you had R50 000 budget to travel to any destination, where would you go?
Each? Hahahahaha! Croatia or Zanzibar. Croatia would be living as a backpacker while Zanzibar would be living like a king. Zanzibar doesn't have the history that Croatia does, but it's got the beaches.