There are so many great towns to experience in the Western Cape and Gordon's Bay is one of those towns for so many reasons. A holiday maker's paradise and also a destination with so much to explore nearby there is very little chance of one becoming bored or lonely in this part of the Western Cape. Get some friends together and get out there and enjoy everything this great part of South Africa has to offer.
If you would like the freedom to do what you want, when you want to, you might want to consider
car hire Cape Town
for your transportation needs.
Places to stay
Krystal Beach Hotel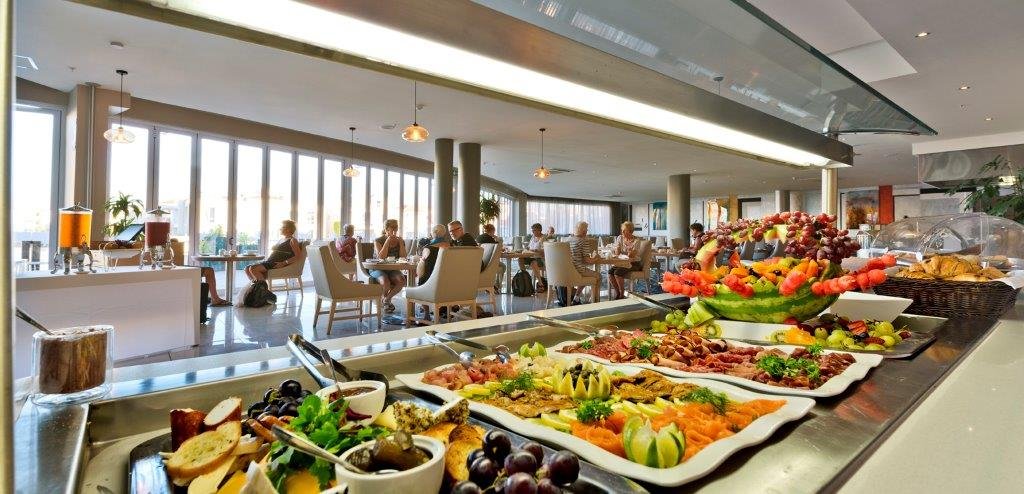 Image was taken from – https://www.tripadvisor.co.za/Hotel_Review-g1020231-d530427-Reviews-Krystal_Beach_Hotel-Gordon_s_Bay_Western_Cape.html
Another branch of the popular Krystal Hotels and Resorts Group which is run out of Douala Cameroon is a great place in which to find tranquillity, comfort and style in picturesque Gordon's Bay. Their dedicated team is there to help you in any way possible to ensure your every wish is taken into consideration. Enjoy yourself in one of the pubs or restaurants on the property whilst relaxing in this beautiful Western Cape Town. For more information visit their website.
18 On Kloof Bed & Breakfast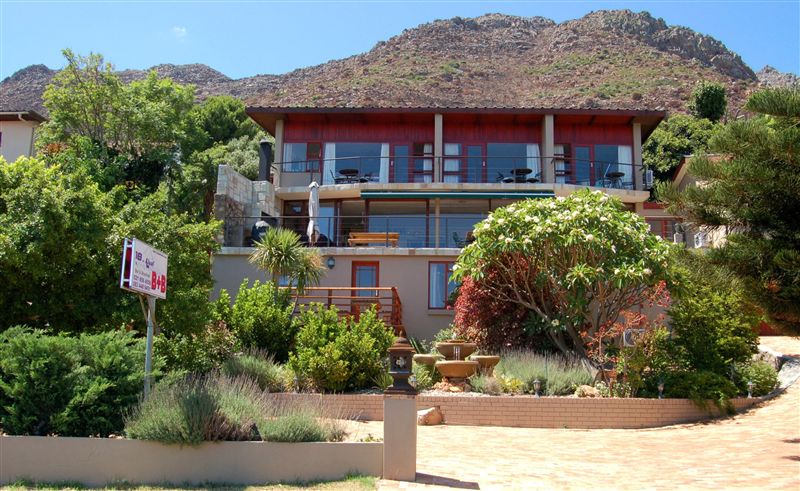 Photo was taken from – https://www.safarinow.com/go/18onkloofgordonsbay/
This quaint guesthouse has great facilities including DSTV, coffee and tea with kettles in each room for your convenience as well as air conditioning as well as a small fridge in each room. This is not to mention majestic views of the ocean it's also within close proximity to all major attractions in the area.
Sunbird Guest Lodge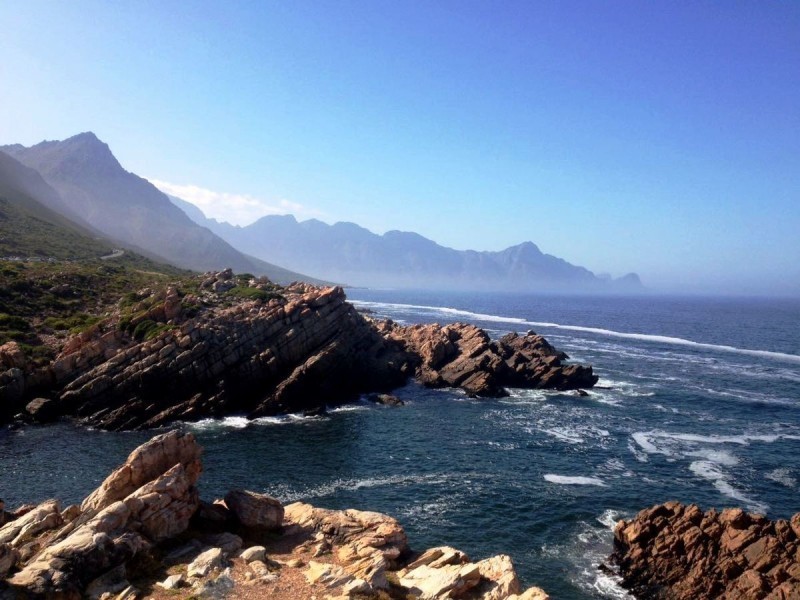 Image by Matt Wilson
The houses of this picturesque lodge are pretty much on the edge of the ocean with some of the most breathtaking scenery in the entire of the Western Cape. Situated roughly 7 km's out of the central areas of Gordon's Bay this gives one the opportunity to really unwind in real beauty and natural splendor. It's right opposite the Steenbras River Mouth near to splendid nature walks.
Places to eat
Talla's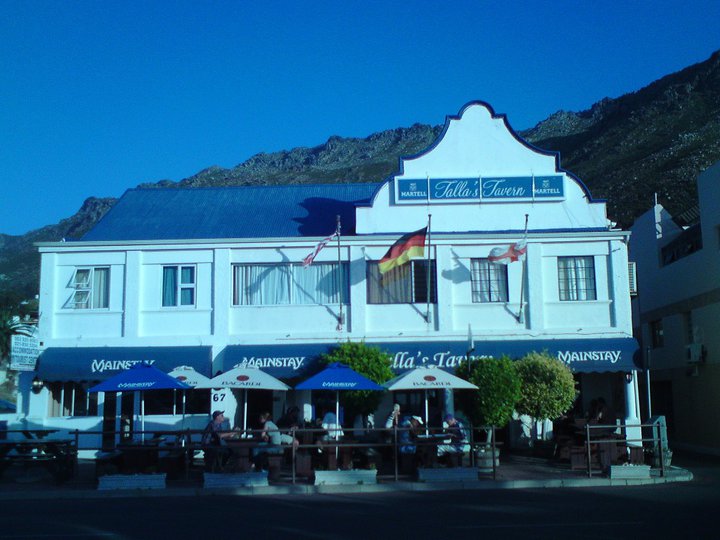 Photo was taken from – https://www.facebook.com/Tallas-Tavern-170164846344696/photos/
A nice restaurant not far from the ocean's edge with all your typical Italian and Mediterranean fare you would come to expect from many restaurants in and around the Western Cape. They are also open for breakfast and open on most days even during peak holiday periods, it's situated on the main walkway where there are other places in which to eat if this kind of food doesn't suit your appetite.
Harbour Lights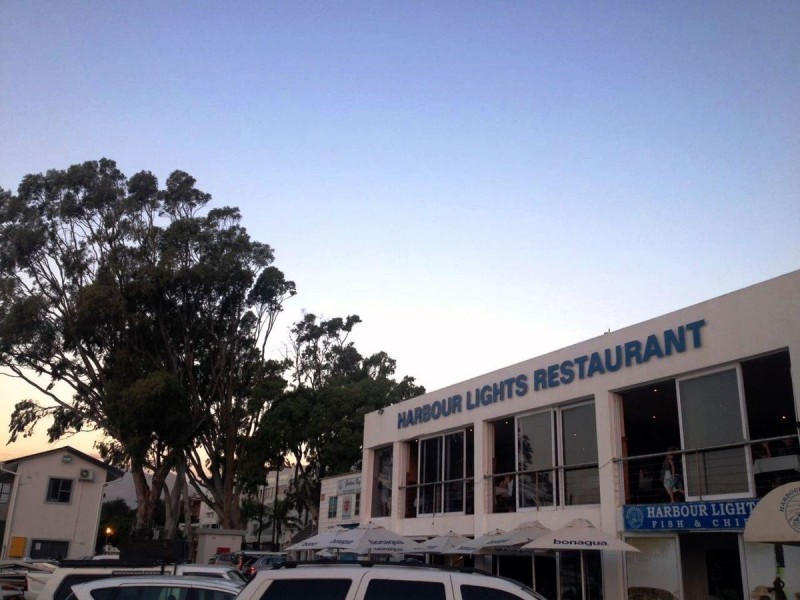 Image by Matt Wilson
This is one for the seafood lovers out there and besides for having all the standard ocean favourites they also branch out with a few other classics for those you don't eat fish. Ask about the fish of the day. Probably the best part about this restaurant is the amazing views of the Gordon's Bay harbour.
The Thirsty Oyster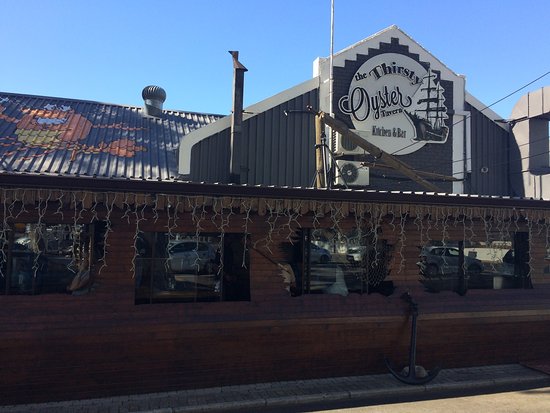 Photo was taken from – https://www.tripadvisor.co.za/LocationPhotoDirectLink-g1020231-d8813802-i226914426-The_Thirsty_Oyster_Tavern-Gordon_s_Bay_Western_Cape.html
This popular eatery and bar has a story behind it worthy of legend – however, surely this story will be better told by locals of the Gordon's Bay area so this means you will have to find out for yourself when venturing to this popular restaurant. This is the establishment in the bay that prepares for all weather conditions including the harsh winds which are notoriously gustily during certain times of the year. Come in and warm yourself by a cosy fire during the winter months with the addition of good food and cold drinks.
Activities
Watch the sunset at the harbour wall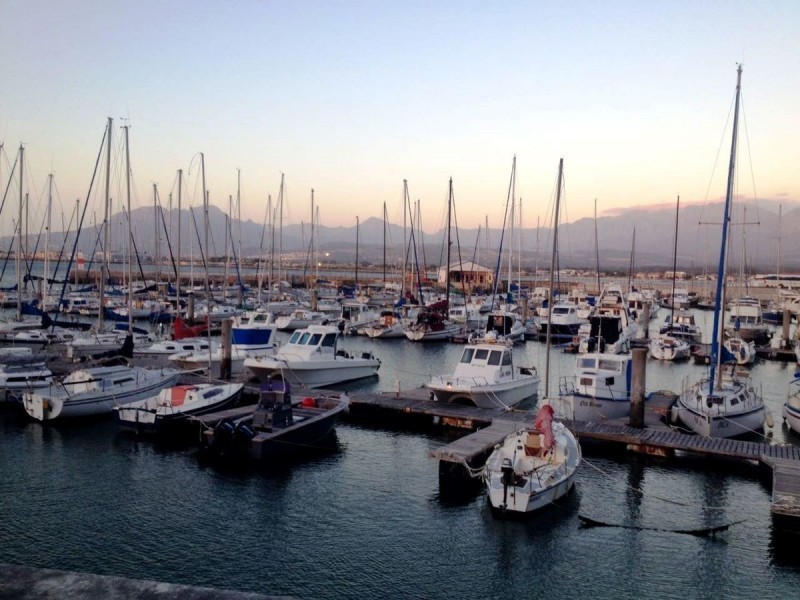 Image by Matt Wilson
What's nice about the Western Cape is during certain times of year the days are extremely long which result in some epic sunsets that really do take the wind from under your sails so you momentarily stop and enjoy the splendour of this time of year. Make your way to the harbour wall to get the best views of the sunset, what's also nice is there are many restaurants and bars within walking distance from this location if you wish to go out for a meal or drink afterwards.
Lwandle Migrant Labour Museum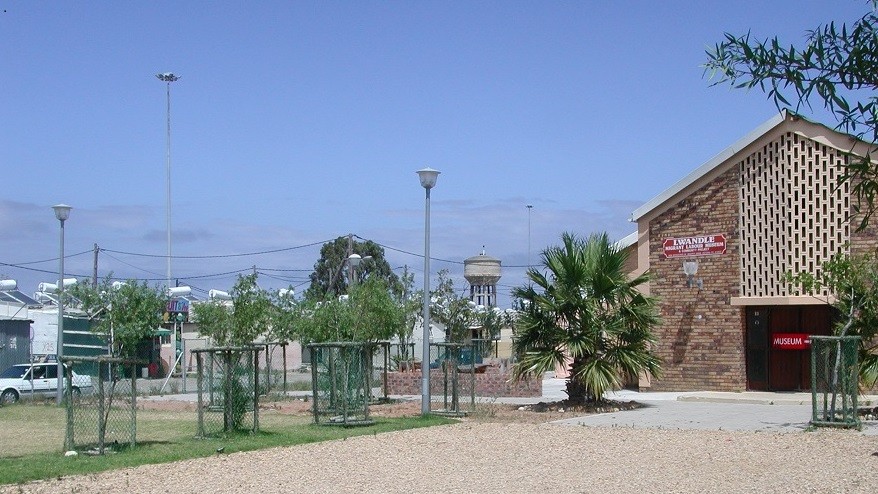 Photo was taken from – http://lwandle.com/
Take a trip down memory lane to South Africa's dark past at the Lwandle Migrant Labour Museum which is situated not far from Gordon's Bay or Somerset West. Its pays its respect to migrant labour, single sex hostels and the control of black workers through the identity document during Apartheid era South Africa. This is one for all the history buffs out there.
Nearby
Betty's Bay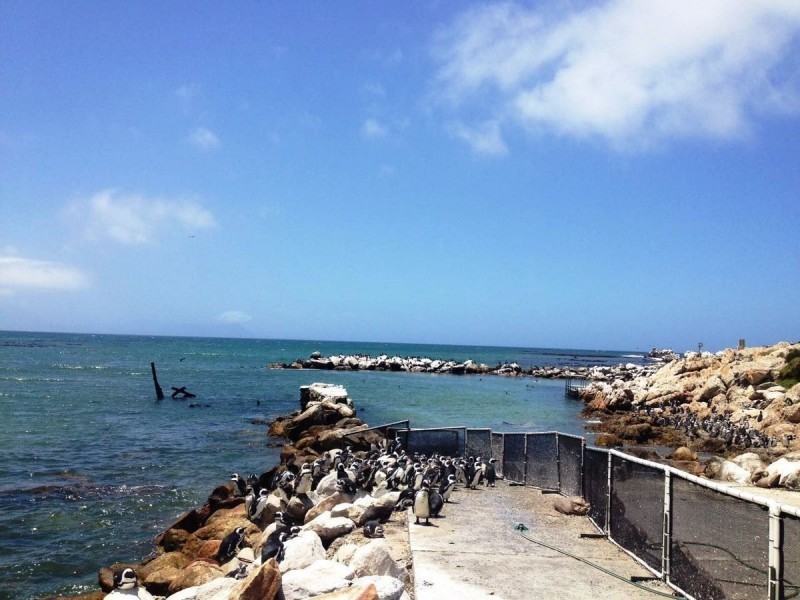 Image by Matt Wilson
Another great aspect about this part of the Western Cape is there are so many unique little villages and towns just waiting to be experienced, Betty's Bay is one of them, famous for its penguins which see thousands and thousands of tourists venture to this part of the world day in and day out. The area is also the location of a now defunct whaling station which also adds a lot of history to the experience.
Pringle Bay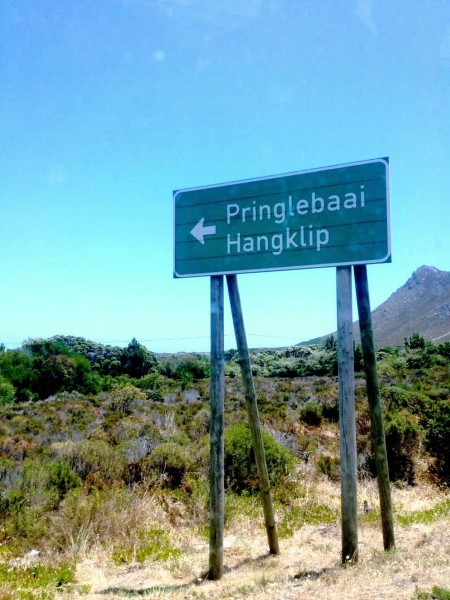 Photo by Matt Wilson
Pringle Bay is another small town/village not far from Gordon's Bay definitely worth a visit, there is quite a bit more to offer there in terms of places to eat and sleep then Betty's Bay but that doesn't mean it hasn't retained its village-like charm. There is even a live music venue called Perigators which hosts top acoustic acts from all over South Africa.
Getting there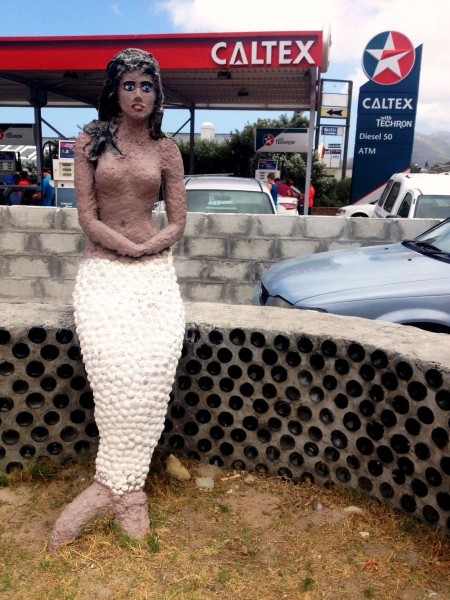 Image by Matt Wilson
You'll want to explore all the amazing sights and sounds of this wonderful part of the Western Cape – unfortunately, some of the towns and places near Gordon's Bay and surrounds do not have sufficient transport routes so if you don't have your own vehicle it's advised to rent one. Car rental Cape Town is your best way of achieving this.