The best stargazing spots in Southern Africa
Whether you're an avid astronomer with a telescope or a laid-back stargazer, if you're looking to swap the city lights of the starry skies above – here are four of the best stargazing spots to visit in Southern Africa.
South Africa
Southern African Large Telescope (SALT)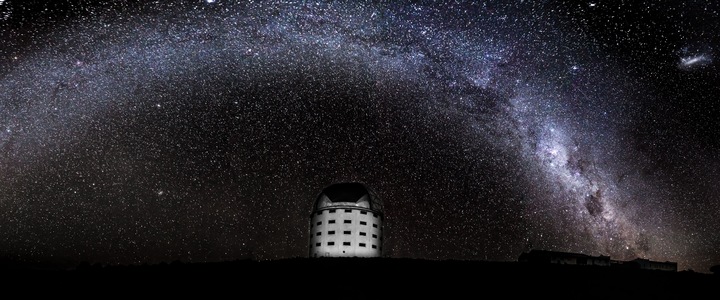 Starry skies above SALT in Sutherland. Image by Alistair Daynes – Drive South Africa
Located 370 kilometres from Cape Town, if you're looking to escape the light-polluted city – then it's well worth the drive.
It's the largest telescope in the Southern Hemisphere and was built here due to the fact that Sutherland is one of the few places on the planet ideal for stargazing.
SALT is closed to the general public at night, however, travelers can book a stargazing session at the visitor centre where two dedicated visitor telescopes, a 16″ Meade and 14″ Celestron, are located.
Botswana
The Tuli Block
If you're planning a Botswana 4×4 safari, be sure to take in some stargazing in Botswana's Tuli Block, home to some of the world's most amazing constellations.
September is the best time for stargazing in Botswana's Tuli Block, and on a clear night, one can see constellations such as Orion and the Seven Sisters appear in the night sky. All visible from the naked eye.
Namibia
Sossusvlei Desert
Stargazing opportunities at Sossusvlei are mind-blowing. The sky is clear almost always and there is almost no light pollution. In fact, the International Dark-Sky Association has certified Sossusvlei as one of its Dark Sky Reserves because of the spectacular starry night.
Zimbabwe
Victoria Falls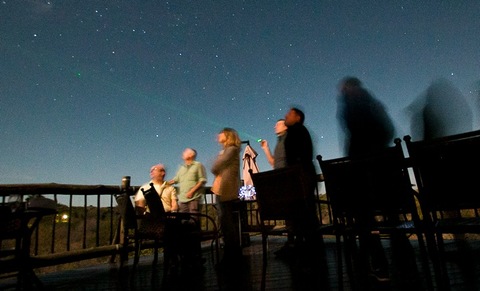 Stargazing at the Victoria Falls Safari Club
Zimbabwe's clear skies low light pollution make it the perfect place to get a glimpse of the galaxy. The thundering Victoria Falls is offering excellent stargazing opportunities, and the Victoria Falls Victoria Falls Safari Club offers free stargazing to its guests.