The Palace of the Lost City is a sophisticated 5-star hotel that's been redefining the state of African luxury and elegance. The hotel sets the precedent, right from the entrance with its well designed mosaic artworks, industriously painted ceilings and, most importantly, inspired architecture that's widely distinguished for paying fanatical consideration to detail.
Built in 1992, it has managed to enthrall visitors from all parts of the globe, more so with its unique South African setting, part of which includes integrating the country's natural beauty in its designs. Examples include the faux elephant tusks, the jungle cascades, and the richly woven colors, all of which make part of the design.

Not forgetting the splendor of the wild landscape in the neighboring Pilanesberg National Park which boasts lions, kudus, birds and a broad range of other wild animals, all immortalized in statues, vaulted ceilings, mosaic illustrations and stone carvings at the Palace of the Lost City.
The Lost City is located just over two hours' drive from Johannesburg. Consider a car rental in Johannesburg to take the stress out of traveling.
An escape

The hotel serves as an escape to those who want to immerse themselves in a world of luxury and experience royalty. Right from the giant gate all along the beautiful courtyard, the hotel lets you get a taste of what it feels like to lead a royal life. Check out the designs, get lost in the beautiful courtyard and have a once-in-a-lifetime opportunity to experience the South African culture.
Unequaled fun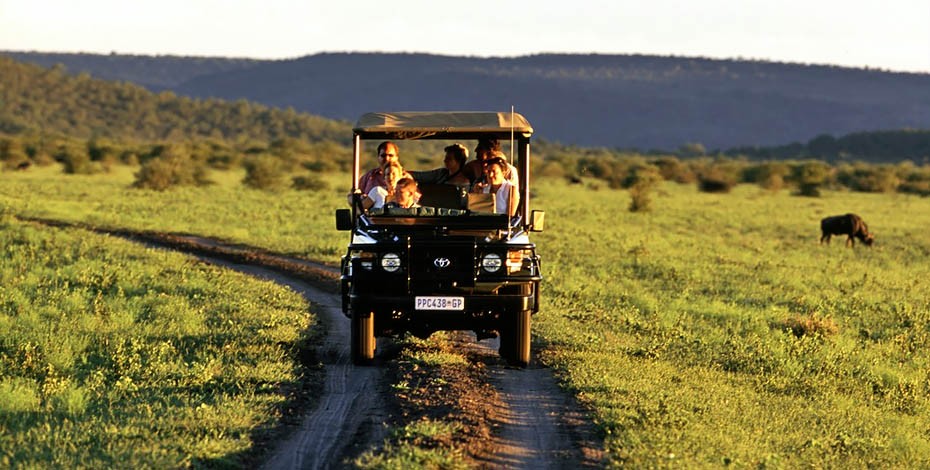 There's no limitation to the kind of fun you can have at the Palace of the Lost City.
Love swimming or safaris? Well, the hotel has it all – you could take a hot air balloon trip at sunrise or sundown for a particularly romantic experience. Or you could lounge at any of the swimming pools, dine at one of the top restaurants, or settle for a bespoke spa treatment at the hotel.
Experience nature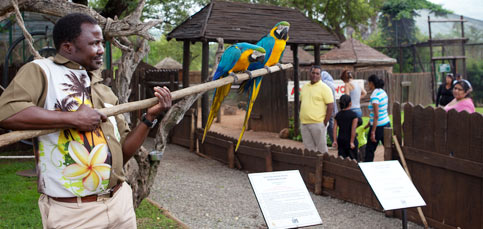 Created by two of the best landscape designers, Dave Kirkby and Patrick Watson, the jungle of the lost city flaunts more than 190 different bird species and 4,000 fully grown trees to give a 'jungle' experience. The jungle has been designed to emulate nature and a good example is a rainforest that's shrouded by a cloak of mist and a 40m canopy of jacaranda trees for protecting the secondary layer.
If you are already in the area and you would like to have the freedom to explore the area you are visiting independently, you might want to look into car hire South Africa for the perfect set of wheels.