Why Drive South Africa?
Quick, easy and efficient – compare & save from Southern Africa's top rental brands.
Wherever you going, we can help you.
348 Branches in 5 Countries.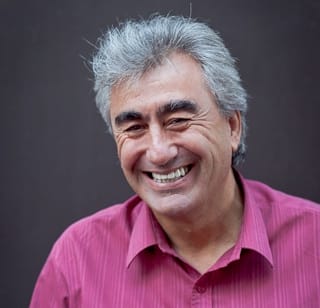 Experience, convenience, ease.
This is how hundreds of our past customers describe the customer service of our team. We strive to help travellers get around easily, safely and quickly...
Meet our team
Read customer reviews
4×4 Hire Kasane, Botswana
Often used as a gateway into Botswana's Chobe National Park, Kasane is also the administrative hub of Chobe. Kasane is located to close to Africa's 'Four Corners', where four countries almost meet – Botswana, Namibia, Zambia and Zimbabwe. 4×4 hire Kasane will ensure you get to really traverse through every inch of terrain you desire.
Best Time to Visit
Kasane is best visited during the months of May to September. This is generally the best time to visit Botswana's main attractions such as the Okavango Delta, the Chobe National Park or the Moremi Game Reserve. This period is the dry season, which means the wildlife will gather around water resources, which provides excellent game viewing opportunities for travellers planning a Botswana 4×4 holiday. 4×4 hire Kasane with Drive South Africa is an excellent way explore one of Africa's best wildlife destinations.
Around the Area
Chobe National Park
The Chobe National Park is home to some of the highest concentrations of African elephants in Africa. In fact, these giants often find themselves wandering in Kasane town and the game rangers have to guide them back into the park. 4×4 hire will enable you to get up and close to these majestic animals with no hesitation.
4×4 hire Kasane allows travellers to enjoy thrilling game sightings from their vehicles when travelling down the Chobe River road, as wildlife will gather in large numbers at the banks of the Chobe River.
Getting Around
4×4 hire Kasane is the best way to explore the town and it's surrounding attractions. It also gives you the freedom to explore things at your own pace. You'll operate your own fully-equipped vehicle, it provides you with flexibility and the excitement of spotting wildlife at your leisure.
Length of Stay
Two to three days is a good amount of time to use Kasane as a base to explore the Chobe National Park, and possibly Victoria Falls. 4×4 hire will enable you to stay longer and see more.
What to Pack
It's best practice to pack for all weather. Make sure you pack a bandana, which provides multiple uses, such as keeping the sun and wind off your neck or wiping away dust from your camera. Warm and cool tops, two pairs of trousers and don't forget to pack a pair of durable closes shoes.
Where to Stay
There are various accommodation options situated along the banks of the Chobe River to suit every budget 4×4 hire enables you to get to these hotels easily. It will also give you the opportunity to see the wildlife which congregate around the river bank.
Why Hire a 4×4 in Kasane with Drive South Africa?
4×4 hire Kasane is relatively easy when booking through Drive South Africa. Our knowledgeable consultants are very friendly and will provide you with expert advice if you're planning a 4×4 safari through Botswana.
Other Southern Africa rental options
Standard cars, luxury cars, 4x4s and campers. Find just about any rental car in Southern Africa.
Luxury Car Hire South Africa
Drive in comfort and style in any of the luxury cars offered in Southern Africa. Convertibles, luxury sedans, sports cars, luxury SUVs and 4x4s.
Find the best deal in each car group from Southern Africa's top car hire companies.
From 2-berths to 6-berths. Choose a camper with all the modern comforts you need. Many include the kitchen sink.
Why Drive South Africa?
Browse our selection of rental cars for all your needs. We offer affordable car rental in luxury, short or long term car rental in Southern Africa.
Search Cars