Car Hire in Kokstad
For visitors travelling between the Eastern Cape and KwaZulu-Natal, Kokstad City Centre car hire is the ideal option for a self-drive adventure in South Africa. This town was founded in the area formerly known as Transkei, and is the gateway to the beautiful Drakensberg region. Once best-known for its cheese, the town was put onto the map by Oprah with the opening of her school in the nearby Shayamoya Township. Accommodation options, restaurants and other facilities are in good supply, while attractions are also found in abundance.
With plenty to see and do once you have arranged your car rental in Kokstad City Centre, there is something for everyone to enjoy. Try the Crystal Dam; Drakensberg Mountains; Mount Currie, Wilfred Bauer and Mountain Lake Nature Reserves;  Ukhahlamba Drakensberg Park; East Griqualand Museum; St. Patrick Catholic Cathedral; Adam Kok's Monument; Adam Kok's Laager; Ngele Forest Lodge Trails and Hebron Fishing Dam to name but a few.
Affordable Car Rental in Kokstad City Centre
Taking the stress out of travel planning, Drive South Africa makes the booking process as simple as possible. Browse our huge selection of late model vehicles, which include everything from standard options to luxury, utility, 4×4, van and even campers to compare and save with the best deals. We work with a network of leading rental companies, ensuring competitive prices on all rentals – both short and longer term.
Once you have chosen your vehicle and selected your arrival date, you can proceed to payment via our secure system. From there, you simply need to head to the nearest Kokstad branch in the City Centre to collect your chosen vehicle on arrival. With Drive South Africa, Kokstad City Centre car rental really is that simple.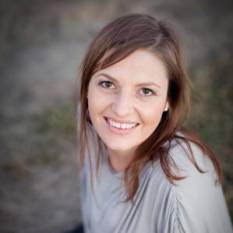 Experienced car hire with convenience and ease.
This is how hundreds of our past customers describe the customer service of our team. We strive to help travellers get around easily, safely and quickly...
Meet our team
Read customer reviews
Why hire a car with Drive South Africa?
Quick, easy and efficient – compare & save from Southern Africa's top rental brands.
Other Southern Africa rental options
Standard cars, luxury cars, 4x4s and campers. Find just about any rental car in Southern Africa.
Luxury Car Hire South Africa
Drive in comfort and style in any of the luxury cars offered in Southern Africa. Convertibles, luxury sedans, sports cars, luxury SUVs and 4x4s.
From 2-berths to 6-berths. Choose a camper with all the modern comforts you need. Many include the kitchen sink.
The largest range of 4x4s to choose from in Southern Africa, each with a unique configuration. Find the right vehicle for your next 4x4 adventure.
Why rent a car with Drive South Africa?
Browse our selection of rental cars for all your needs. We offer affordable car rental in luxury, short or long term car rental in Southern Africa.
Search Cars