Car Hire in Mogale City (Krugersdorp)
Krugersdorp car rental from Drive South Africa offers a convenient way to get around one of Gauteng's original mining towns, which falls under the municipality of Mogole City. The area has a blend of culture, history and history, with a wide range of unique highlights to discover. There are also loads of accommodation options, shops, restaurants and other facilities in the area.
After collecting your car rental in Krugersdorp, you can visit attractions such as the Krugersdorp Game Reserve, South African National Bird of Prey Centre, Railway and Steam Train Museum, UNESCO World Heritage Site of Sterkfontein Caves, Krugersdorp Golf Course, Oori Nature Reserve, Plumari Ranch Game Reserve, Walter Sisulu National Botanical Gardens and many other things.
Affordable Car Rental in Mogale City (Krugersdorp)
Working with a network of trusted rental companies, Drive South Africa brings you competitive rates on short and longer term rentals. Vehicles on offer include standard cars, luxury cars, vans, campers, 4x4s, SUVs and MPVs to name but a few, with something to suit every specific travel requirement, budget and taste. All cars are fully serviced, and come standard with after-sales services such as roadside assistance.
Bookings can be done in three easy steps – first, select your vehicle and time frame. Second, do your payment through our secure site. As the final step, once your booking has been confirmed, you simply need to head to the closest rental branch to collect your chosen car. With Drive South Africa, Krugersdorp car rental really is as simple as that.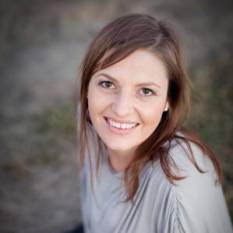 Experienced car hire with convenience and ease.
This is how hundreds of our past customers describe the customer service of our team. We strive to help travellers get around easily, safely and quickly...
Meet our team
Read customer reviews
Why hire a car with Drive South Africa?
Quick, easy and efficient – compare & save from Southern Africa's top rental brands.
Other Southern Africa rental options
Standard cars, luxury cars, 4x4s and campers. Find just about any rental car in Southern Africa.
Luxury Car Hire South Africa
Drive in comfort and style in any of the luxury cars offered in Southern Africa. Convertibles, luxury sedans, sports cars, luxury SUVs and 4x4s.
From 2-berths to 6-berths. Choose a camper with all the modern comforts you need. Many include the kitchen sink.
The largest range of 4x4s to choose from in Southern Africa, each with a unique configuration. Find the right vehicle for your next 4x4 adventure.
Why rent a car with Drive South Africa?
Browse our selection of rental cars for all your needs. We offer affordable car rental in luxury, short or long term car rental in Southern Africa.
Search Cars