Johannesburg OR Tambo International Airport Luxury Car Hire
Luxury car hire Johannesburg
Johannesburg the financial hub of South Africa is a great place to start your South African holiday or business trip. The city has a lot to offer in terms of hotels, nightlife, gardens and zoos and public parks. It's also within close proximity to other wildlife and nature areas not far from middle of the city. Hire a luxury car today through, Drive South Africa and experience this world class African city in majestic style.
Best time to visit
Johannesburg experiences chilly winters with sunny days, but the mornings can become unbearably cold. It's widely considered that the best time to visit Johannesburg would be during the spring or summer months, where weather is warm and dry. This is also the best time to see all the flora in bloom and Johannesburg is also accredited for having the biggest man made forest on the planet. Luxury car hire Johannesburg will ensure that your stay is this great city will be enjoyable no matter what time you decide to visit.
Hire a luxury car in Johannesburg and get out there and experience this great South African province. What's nice about Gauteng province is you're fairly close to the East Coast of the country which boasts world class beaches and significantly warmer all year round weather.
Around the area
Johannesburg is famous for its parks for which there are many, Emmarentia Dam is a popular picnic destination and every now and then they host live music. The Maboneng Precinct is great for those wanting to experience the newly developed urban life in Johannesburg. Luxury car hire Johannesburg allows you to experience this at your own time and pace.
The Braamfontein area is great for the abundance of arts, culture and nightlife. Other notable areas are the iconic Melville and cosmopolitan Greenside, another great option to taking a short drive to the UNESCO World Heritage Site – The Cradle of Humankind.
Getting around
Hiring a luxury car with Drive South Africa will ensure that your trip will be that much more enjoyable, you'll have the comfort and style which will enable you to want to see more and drive further, Gauteng province has many places to experience nearby from mountain ranges to quaint and bigger towns, museums and culture. This province really has a lot to offer and hiring a luxury car will make your stay that much more pleasant. Luxury car hire Johannesburg is the best possible option for those who wish to get around in style.
Length of stay
Johannesburg is doable in a week but if one wishes to really immerse themselves in the culture whilst experiencing neighboring towns, nature and wildlife, roughly two weeks would be a more sufficient time frame. If you feel you need more time please check the visa requirements of your country of origin before departure and to see how much time they give you and what are requirements for extending your visa.
What to pack
Its best to prepare for all weather conditions, the summer months are generally hot and dry and the winter months can become bitterly cold. Summer has the occasional thunderstorm so pack some waterproof clothing and a jacket or two.
Where to stay
Melville
Melville is a very established urban, residential, business and entertainment area in Johannesburg with a world of accommodation facilities to choose from which suit all budgets.
Sandton
Sandton is one of the financial and business hubs of the city and is definitely a region which is for the higher end tourist looking for a bit of pampering and luxury car hire in the city.
Why hire a luxury car in Johannesburg with Drive South Africa
With so much to explore and experience in South Africa's financial hub, the best possible way in doing this in style and class would be to hire a luxury car through Drive South Africa, with so much to experience in this regard you'll be out there on the roads in no time driving your way through the highways of this great African city.
Luxury car hire Johannesburg with Drive South Africa will ensure you have the best possible experience in this thriving African city.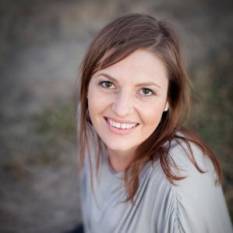 Experienced service with convenience and ease.
This is how hundreds of our past customers describe the customer service of our team. We strive to help travellers get around easily, safely and quickly...
Meet our team
Read customer reviews
Why hire a car with Drive South Africa?
Quick, easy and efficient – compare & save from Southern Africa's top rental brands.
Other types of vehicles available in
Standard cars, luxury cars, 4x4s and campers. Find just about any vehicle to hire in .
Why rent a car with Drive South Africa?
Browse the widest selection of cars for all your needs. We offer affordable car to luxury, short or long term rentals in South Africa, Botswana, Nambia and beyond.
Search Cars