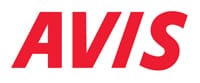 Established in the late 1960's Avis Rent a Car South Africa has grown at a prolific rate to become one of South Africa's leading car rental companies. Avis opened across Southern Africa in the mid-1980's with representation in Botswana, Lesotho, Namibia and Swaziland.
Avis places an emphasis on customer satisfaction and a strong focus on employee training and education to ensure they deliver high quality customer service.
Avis aims to exceed customer expectations, maintaining people are more important than cars and adhering to their slogan "We Try Harder." A car rental company the size of Avis is able to offer a complete range of vehicles and accommodate a wide spectrum of preferences and requests at prominant car hire locations and airports across South Africa.
Avis is the first carbon neutral car hire company in South Africa.