South Africa has two excellent options for a Big Five safari and beach holiday in one. Both are accessible with any type of vehicle and have superb campsites, self-catering cottages and luxury lodges to choose from.
Image by: Ganossi
iSimangaliso Wetland Park
In the northeast, iSimangaliso Wetland Park combines 220 km of immaculate, subtropical coastline with a wonderful, sprawling network of inland estuaries, rolling grassland and lush coastal forest. In 1999, iSimangaliso was declared South Africa's first UNESCO World Heritage Site, partly because of its importance as a breeding ground for loggerhead and leatherback turtles. These giant, mysterious creatures come ashore each November to lay their eggs, with the hatchlings struggling back to the sea from January to March. The whole process is carefully monitored and controlled, but guided excursions are available.
Offshore, the coastal waters are also protected.
Sodwana Bay & Hluhluwe-iMfolozi
Sodwana Bay is South Africa's top scuba diving destination with favorable diving conditions year-round. To get further out, there are deep-sea fishing charters, but you won't need a boat to spot whales – breaching humpbacks are frequently seen from the beaches, which can also be explored by horseback safari. The park's swimming beaches are wide and sandy but you don't have to worry about lions while you're catching a tan. Lions are confined to the western uMkhuze section, with larger numbers in neighboring Hluhluwe-iMfolozi Park. Hluhluwe-iMfolozi is where you'll find the best wildlife viewing in the region, with all the Big Five, including the critically threatened white rhino. All of this is accessible in any type of vehicle, but for the far north you'll need a 4x4. Up towards the Mozambique border, Lake Sibaya is the largest freshwater coastal lake in Southern Africa, a Ramsar Site, and a must for birders. Further north, Kosi Bay boasts a spectacular system of lakes and wetlands where local fishermen weave traps and snare fish as they've been doing for centuries.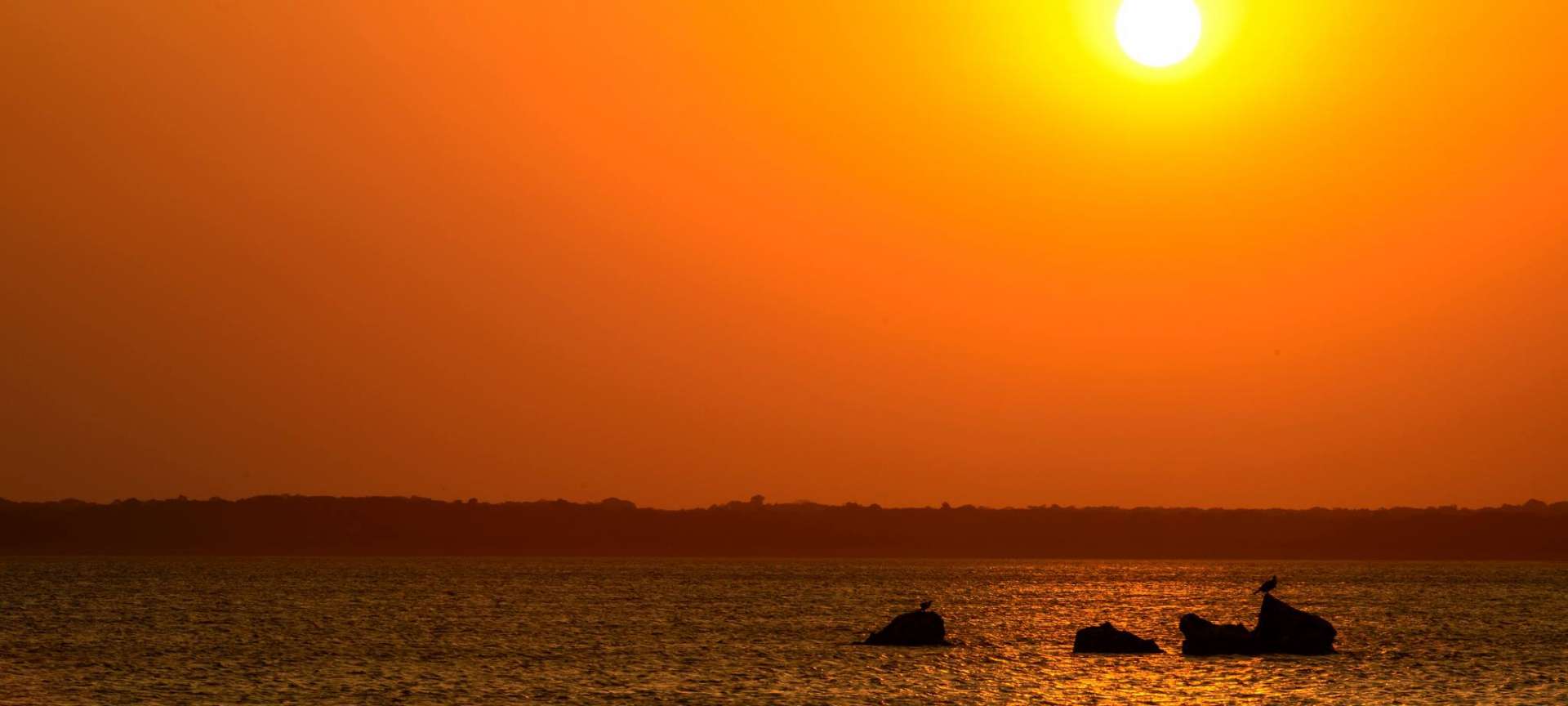 iSimangaliso can take some time to explore and it's a bit out of the way for visitors also wishing to see the Cape and Garden Route. If you are staying south, head to the Eastern Cape's Sunshine Coast where beautiful beaches are just a short drive from the excellent Addo Elephant National Park. Addo is home to much of South Africa's most iconic wildlife, including the Big Five, and sea charters are available for whale and great white shark spotting. Horseback safaris are also popular inside the park. The roads in Addo are suitable for all vehicles and day visitors are welcome if you'd rather stay near the beach.
Jeffreys Bay
Jefferys Bay is South Africa's surfing capital with a right-hand point break that attracts top surfers from across the globe, while a short drive north Kenton-on-Sea's golden beaches are a favorite local holiday spot. If you would like to inquire about our car hire options, one of our consultants will readily assist with any questions you may have. South Africa is the perfect destination to start your African Safari.