Where do you find the Drakensberg Mountains?
The Drakensberg Mountains cover an enormous area, from the north of Swaziland to south of Lesotho. The southern section falls largely inside Lesotho, but there are paved routes around the border, with gravel roads connecting the more rural areas, and some challenging 4×4 routes and high-altitude passes. Along Lesotho's northern border the Drakensberg is known as the Maluti Mountains, an area characterized by picturesque rolling foothills against a backdrop of soaring peaks.
Towns surrounding the Drakensberg?
The towns of Ficksburg, Fouriesburg and especially Clarens, are popular holiday destinations, as is the Golden Gate Highlands National Park with its majestic red sandstone cliffs.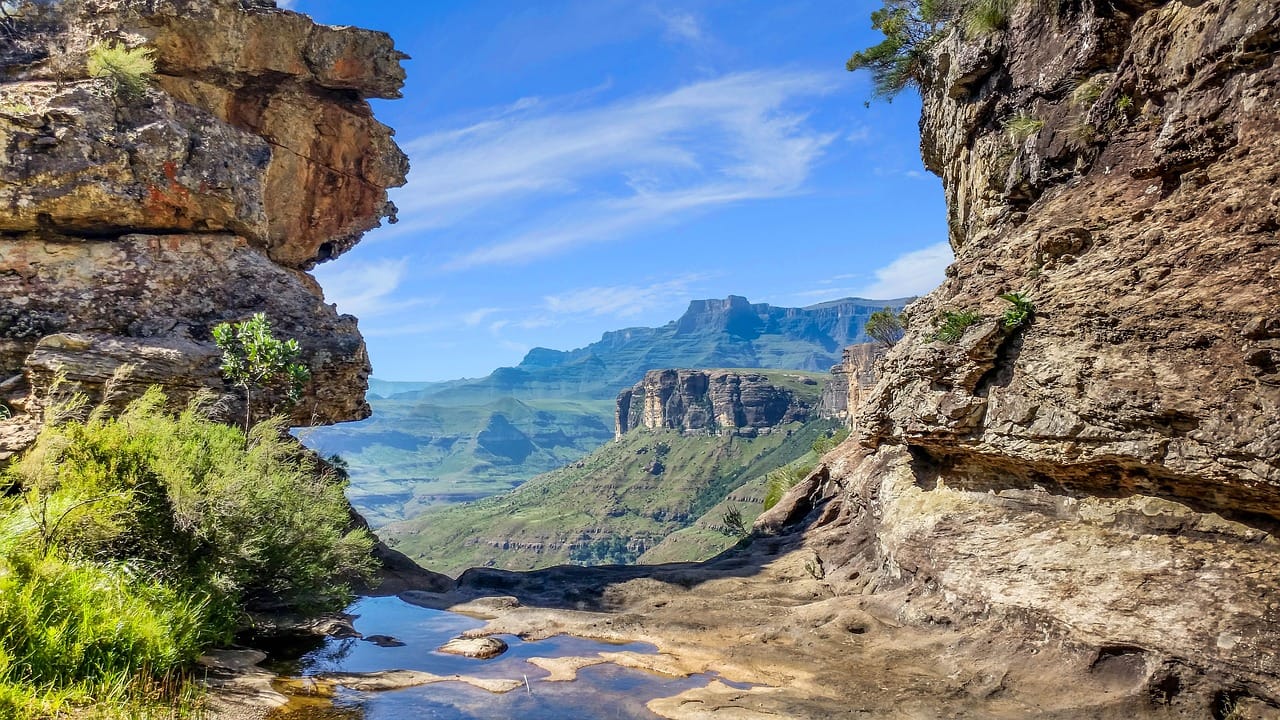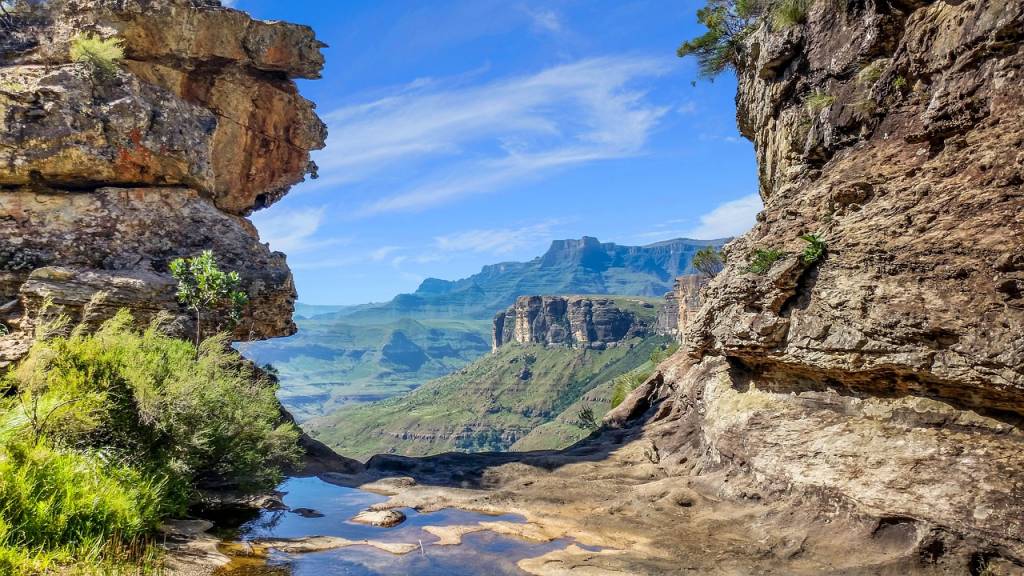 The Drakensberg Mountains
To the south and east, the Amphitheatre, Cathedral Peak and Giants Castle Game Reserve have spectacular cliffs and spires. And further south the towns of Himeville and Underberg are good staging posts for a 4×4 drive into Lesotho, up the famous Sani Pass. A particularly good route, which should take a few days, is from Mount Fletcher to Lady Grey through the pretty mountain village of Rhodes. The roads here are all gravel and west of Rhodes they are good enough for a normal car. To the east, however, a high-clearance or 4×4 vehicle is required, especially in bad weather over Naudé's Nek Pass, which is one of the highest dirt roads in South Africa. If you would like to inquire about our 4×4 hire options, one of our consultants will readily assist with any questions you may have.