The Garden Route
South Africa's Garden Route is ideal for a family holiday. This beautiful stretch of forested coastline runs roughly 400 km between Mossel Bay and Port Elizabeth with a huge variety of family activities to do along the way. Driving distances are short, with lots of interesting places to stop and take a break. There's plenty of great family accommodation too, from self-catering cottages to stunning beach campsites and family-friendly hotels.
There's so much to see and do on the Garden Route, it would take months to explore it all. With limited time, don't commit to driving every day. Better to decide on some key stops and spend a few days in each, slowly exploring the nearby attractions and making the most of the beaches, forest walks, and adventure activities in the area.
The Tsitsikamma Suspension Bridge
Wilderness and Tsitsikamma National Park
Wilderness, Knysna, Nature's Valley and Tsitsikamma National Park are highlights not to be missed. There are canoeing, swimming, and gentle river walks in Wilderness, yachting and boat trips in Knysna, and long days on the beach in sleepy Nature's Valley. Tsitsikamma is arguably South Africa's most beautiful park, with cozy wooden cabins and a wonderful seafront campsite wedged between the cliffs and the waves. Nearby Storms River village has treetop zip-lining and for older kids, there's white water tubing too.
Plettenberg Bay
Another good base is Plettenberg Bay, right in the heart of the Garden Route. This popular seaside resort can get very busy during the summer months, especially in December and during the South African school holidays. For the rest of the year, the town is quieter and ideal for families. Beautiful beaches, nature walks, and the nearby bird, elephant, snake and monkey sanctuaries are all popular attractions. It's also only a half-hour drive to Knysna or Tsitsikamma in either direction.
Oudtshoorn's Cango Caves
A little further inland, Oudtshoorn's Cango Caves are great for rainy days. The cave tour is not strenuous, although kids over six years old can tackle the Adventure Tour which involves some cramped wriggling through narrow passages towards the back. Combine the journey with a trip to an ostrich farm and, weather permitting, a crocodile cage dive and you have an excellent day out for the whole family.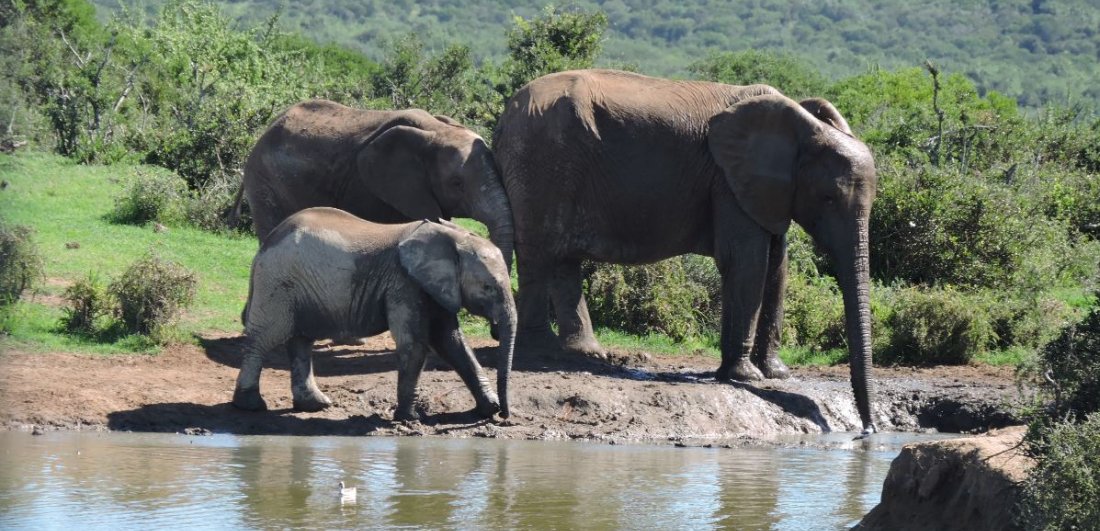 The Elephants of the Addo Elephant National Park
Addo Elephant Park
Finally, don't miss the best family safari on the Garden Route – Addo Elephant Park, just outside of Port Elizabeth. Here the Big Five and many other iconic African species roam free in their natural habitat, and the generally low, open vegetation makes for easy viewing, ideal for younger kids. It's also a malaria-free safari experience. If you would like to inquire about our car rental options, one of our consultants will readily assist with any questions you may have. South Africa is the perfect destination to experience your African Safari dream.