Late January's ideal coastal conditions spill over into the entire month of February. The Western Cape can be windy in spring and summer, but as the month goes by, these coastal winds become gentle, cooling breezes, and some of the Cape's most glorious days are in February and early March.
February is also the Cape's prime grape harvest season with harvest festivals from late January into March. The Franschhoek and Stellenbosch wine festivals both take place in February and there's an excellent Harvest Festival in Robertson as well. With the weather at its hot, dry best, there's a summer-time buzz all along the coast as locals and visitors pack the beach bars and public spaces. Expect things to be busy in all the major centres, but with schools and universities in session, not unbearably so.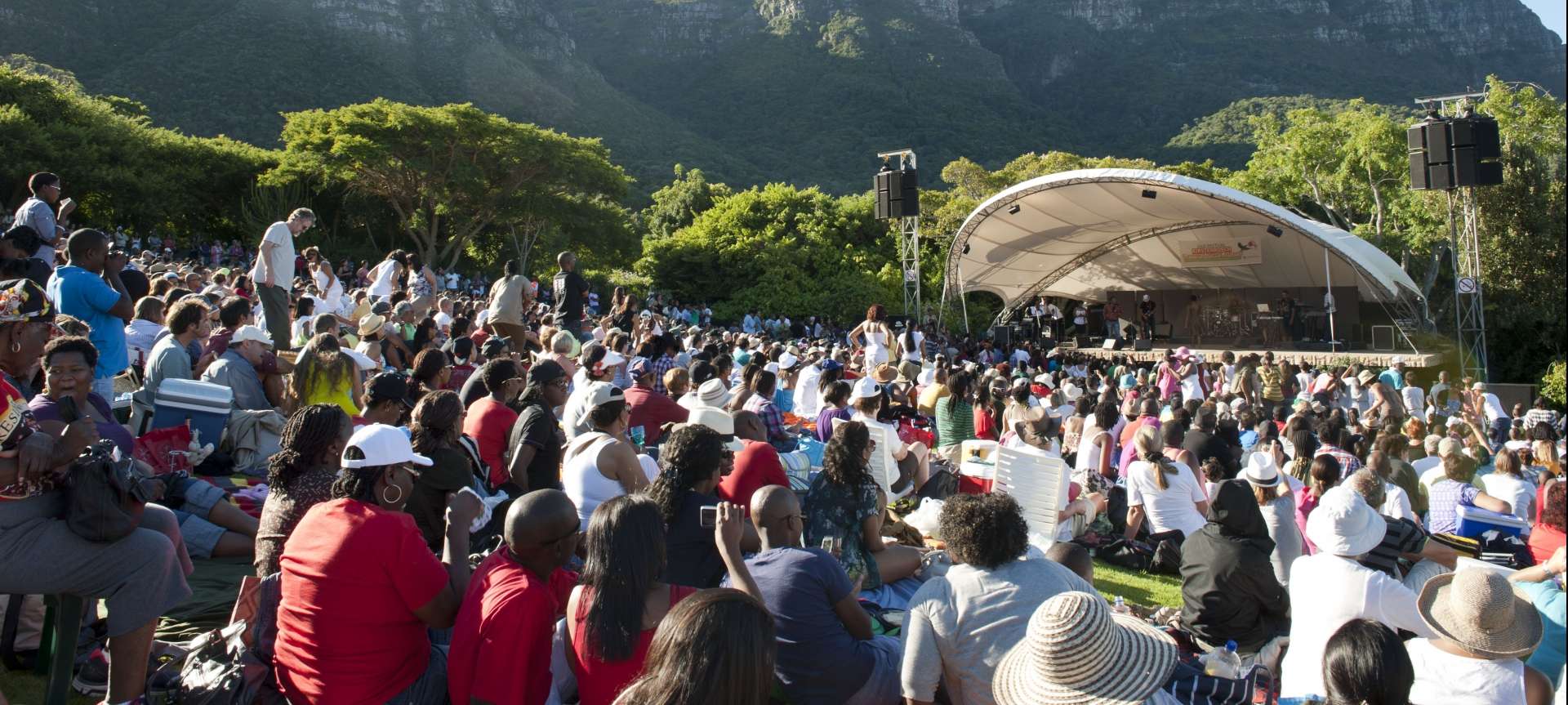 Although not quite prime safari time yet, February is one of the best months to visit South Africa. Whether you're leaping into mountain pools or sipping cocktails on the beach, February is about being outdoors while the summer vibes are still high, but the busy school holiday season well past. Head for water, whether it's the sea, rivers or dams. It's essential to have somewhere to swim if you're driving through South Africa in February.
Events in February
February
Sun Met Horse Race | 1 February | Kenilworth Race Course
The Sun Met Horse Race is the most glamorous event of the year. This is the ideal time to trade in your jeans, sneakers and slops for a day filled with ball gowns, three-piece tailored suits and over the top hats.  The Sun Met Horse Race gives all the fashionistas a chance to shine. Book your tickets early to avoid disappointment. If you're travelling in for this event, make sure you book your car rental or transfer well in advance.
Get Ready For Up the Creek | Swellendam| 6-9th February
Up The Creek is South Africa's second-longest-running outdoor music fest, running for 30 years and counting. At the fest, you will enjoy four days of excellent music and camping or glamping, whichever you prefer. If you're a lover of music and an adventure enthusiast, Up The Creek, won't fail to disappoint you.
It's a Love Thing | Cape Town | 14 February
Are you in Cape Town during the month of love and contemplating what you can do in the city? We have a pretty good idea, for just over a hundred rand you can treat your partner to enjoy a night of music and revelry. Annually, Robin Pieter's hosts "It's a Love Thing" and bring together a surprise act of musicians, such as Paxton, Nur Abrahams, Lira and Belinda Davids. Make sure you book your tickets well in advance to avoid disappointment.
Clarens Craft Beer Festival| Clarens Village Square| 21-22 February
This one is for the music and beer lovers. Head to the cosy Clarens for a fun family day trip or with a group of friends. This year, the Clarens Craft Beer Festival celebrates its 10 years anniversary, you can book a weekend pass for just R255.
Design Indaba | Cape Town | 26 February
The Design Indaba has been acclaimed as the best design conference in the world. Every year creatives, designers, writers and artists. If you're interested in networking and meeting other creatives and industry leaders, you should make your way to the Design Indaba in February.
Ultra South Africa| Ostrich Farm (CPT) AND Nasrec (JHB)| 28-29 February
Ultra needs no introduction. It is one of the biggest electronic music festivals to grace our shores. The star-studded line-up includes the likes of DJ Black Coffee, Steve Aoki, Dash Berlin, Afrojack and a host of other artists.
Here are interesting things to do around South Africa: