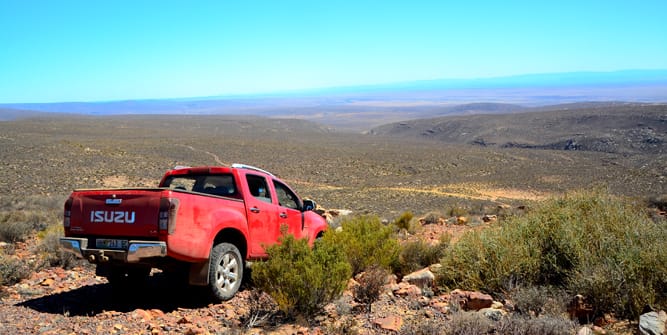 South Africa's West Coast starts just north of Cape Town and continues for 600 km to the Namibian border. It'll take a few weeks to explore the entire coastline, which becomes increasingly wilder and less populated as you drive north. The West Coast is renowned for its friendliness and down-to-earth locals. Afrikaans is the predominant language, but many also speak good English and you'll find a laid-back, hospitable reception wherever you go.

In the south, the West Coast National Park protects a huge tidal lagoon and is well-worth a few days, especially in July and August when the spring flowers are blooming. The nearby fishing village of Paternoster is one of the prettiest in the region, with neat, white-washed houses in a wide, sandy bay. For excellent fish, stop at Die Strandloper in Langebaan or Muisbosskerm near Lambert's Bay. Both restaurants offer a huge set menu of fresh seafood, served on rustic wooden trestles right on the beach.
North of Lutzville you'll need a 4×4 to stay on the coast. Other vehicles can take the N7 highway inland, and cut back to the sea on a few well-graded gravel roads. The best route, however, is along the sandy coastal tracks which run from Lutzville to the tiny, and quite charming, fishing village of Hondeklip Bay. Just south of Hondeklip Bay, Namaqua National Park has spectacular beach campsites that are 4×4 only. They're definitely worth the sandy drive if wild, adventurous camping is your thing.
Most travellers opt for booking a cheap car rental to accommodate their travel plans.