Why Drive South Africa?
Quick, easy and efficient – compare & save from Southern Africa's top rental brands.
Wherever you're going, we can help you.
348 Branches in 5 Countries.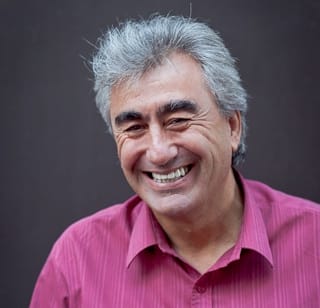 Experience, convenience, ease.
This is how hundreds of our past customers describe the customer service of our team. We strive to help travellers get around easily, safely and quickly...
Meet our team
Read customer reviews
4×4 Hire Maun, Botswana
This is the fifth largest city in Botswana and is also widely considered to be the tourism hub of the country hence this is where many of the tour operators make their base for those wishing to see worthwhile areas in the vicinity most notably The Okavango Delta. Hiring a 4×4 vehicle from this part of Botswana is easy. 
Drive South Africa are here to assist you in any way possible just get on the phone or fill out the simple online booking form; 4×4 hire Maun really is as easy as that. Alternatively you can also send an email and an eager sales representative is ready to make your ultimate 4×4 self-drive Botswana experience a reality.
Best Time to Visit
It's widely agreed that visiting the town of Maun is best during the winter month which are from May to October; the cool and dry conditions are optimal for 4×4 hire Maun and adventuring during this time. However make provisions for cold evenings and mornings. November until April may become a little too hot for comfort and most of the country receives its rainfall from December and February and obviously this will affect certain areas which are good for 4×4 adventures.
Around the Area
Botswana is all about reconnecting with nature and the town of Maun really is no different. Many of the top attractions in the city are geared around this from the Maun Environmental Education Centre, to the Nhabe Museum which is an iconic colonial style building. Other attractions not far from the centre of the city or in the city itself include the crocodile farm and ostrich farm respectively which give international visitors a chance to learn about the area and get an up close and personal experience with these two iconic African animals.
Getting Around
There are so many great places close to Maun that you will want to see and explore them all. 4×4 hire Maun is really the only option.  This also gives one the option of going off road and if you have a tent, it's also broadens your scope and camping is something that can be introduced into your itinerary.  
Length of Stay
Since Maun is widely considered to be a frontier town 1 week should be enough time to experience it, since most of your exploring will be in other destinations close by most notably the Okavango Delta, which is widely considered to be a natural wonder of the world. 
What to Pack
Make sure you don't forget any of the necessary paperwork as some of the lodges you will be visiting won't be close to urban areas, make spare copies of your documents. Some sort of waterproof clothing especially for The Okavango Delta region. Unfortunately Botswana is a malaria zone so malaria medication and a strong repellent are advisable. If game drives is one of your main focuses then make sure you pack neutral clothing that won't expose you to animals. 
Where to Stay
Accommodation around River Maun
Many of the accommodation in Maun is geared around the activity of the river for which it's extremely close to the town, so many of the lodges and bush camps will be found in this location if you wish to be close to nature.
Centre of Maun
Since Maun is a tourism hub there really is no shortage of accommodation which is geared around suiting all types of traveler from the discerning older exploring who needs a little more comfort out of their experience or the new younger backpacker who is choosing his accommodation around saving money.
Why hire a 4×4 in Maun with Drive South Africa?
You've made it all the way to Botswana now it's time to really experience everything that's on offer. Since Botswana's infrastructure is still developing many of the roads aren't up to scratch plus you are going to want to explore all the amazing places that can't be accessed unless you have a 4×4. With Drive South Africa, 4×4 hire Maun really is very easy to achieve. 
Other Southern Africa rental options
Standard cars, luxury cars, 4x4s and campers. Find just about any rental car in Southern Africa.
Drive in comfort and style in any of the luxury cars offered in Southern Africa. Convertibles, luxury sedans, sports cars, luxury SUVs and 4x4s.
Find the best deal in each car group from Southern Africa's top car hire companies.
From 2-berths to 6-berths. Choose a camper with all the modern comforts you need. Many include the kitchen sink.
Why Drive South Africa?
Browse our selection of rental cars for all your needs. We offer affordable car rental in luxury, short or long term car rental in Southern Africa.
Search Cars