Middle Earth or not? - Hogsback, South Africa
No one is concretely sure whether or not the iconic and monumentally influential author of The Hobbit and Lord of the Rings JRR Tolkien was inspired by the natural wonderland that is situated in the Eastern Cape of South Africa – Hogsback. Many say that it's purely speculation but locals are convinced hence naming many pertinent locations in the town after chapters of the book. Whether you are a Tolkien fan or not the majestic landscape could very well be middle earth, with its towering mountains, forests, rivers and fields and abundance of trees and nature it's hard not to at least think that there could have been some inspiration there, which could even very well have links to ancient Xhosa culture and folklore as well, it's hard not to speculate that the world's favourite fantasy novels – in fact, have their roots firmly cemented in Africa. There has been some controversy over this though which has lead most to the statement that Tolkien hardly even knew of the place. Read this article for more. Whether you believe it or not, it's a magical place and well worth the visit. Here is a rough guide for when you decide to visit this iconic and enchanting part of South Africa.
Getting there
Hogsback is a little off the beaten track, so it might be hard to get there on local transport this is something to bear in mind when wishing to visit this part of South Africa. It's quite a long way from the mother city of Cape Town, so it's best to hire a car and take your time getting there. Car rental in Cape Town is your best bet of achieving this.
Where to stay
Laragh-on-Hogsback Cottages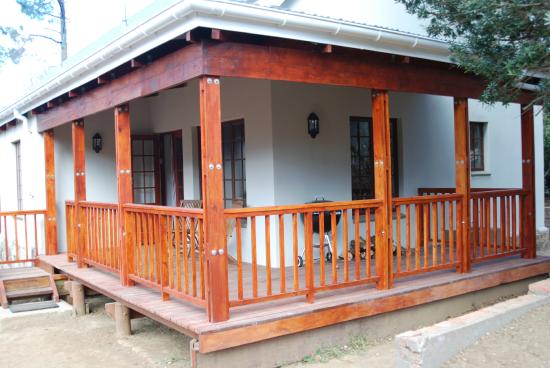 Image taken from – https://www.tripadvisor.co.za/Hotel_Review-g1235419-d7312753-Reviews-Laragh_on_Hogsback_Cottages-Hogsback_Eastern_Cape.html
These wonderfully quaint cottages sum up everything that this iconic piece of forest paradise is all about, tranquility. Everywhere in Hogsback is near to nature and hiking and this location is no different, you will literally be in the midst of the forest. So whether you want to explore nature in abundance or relax in complete and utter peace with only the beautifully calming sounds of a breathtaking forest this is the place for you. For more information visit this website.
Away with the Fairies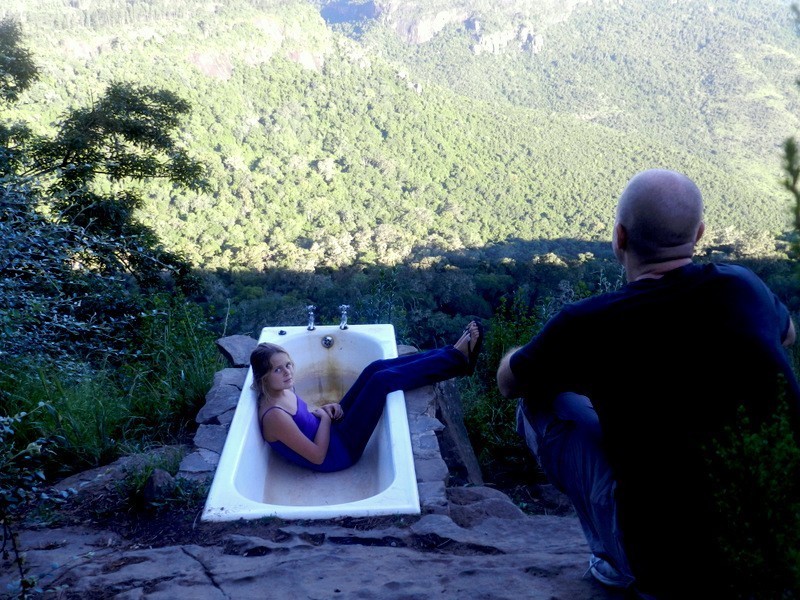 Photo was taken from – https://mybrightlife.wordpress.com/tag/away-with-the-fairies-backpackers/
There are certain rumours that fairies – in fact, live in Hogsback and Away with the fairies has named their establishment after this mystical phenomenon. This favourable backpacker's lodge opened its doors in 1997 and overlooks the Auckland Nature Reserve which is right on the borders of the property. The area also has one of the only truly indigenous forests of its grading in the whole of South Africa. For more information visit their website.
Bredon Cottage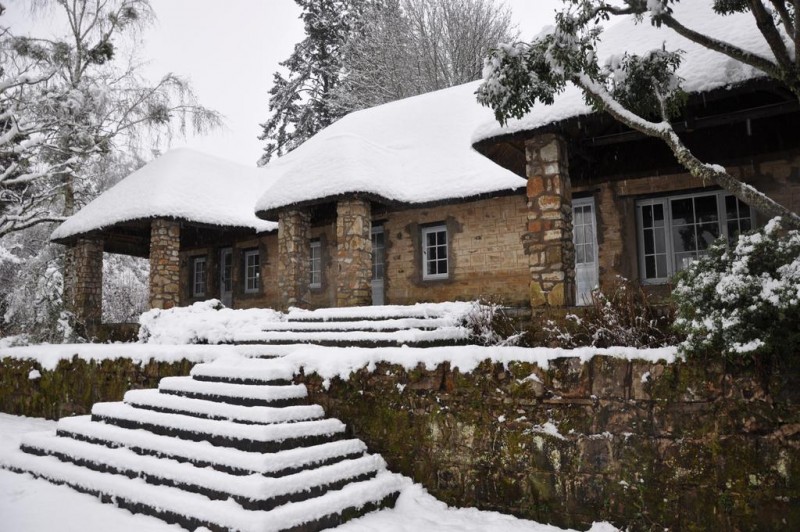 Image was taken from – http://www.booking.com/hotel/za/bredon-cottage.en-gb.html
This self-catering facility doesn't just have amazing facilities but also has a waterfall and natural pool which gets its water from a natural spring. This isn't mentioning the startling views which are a part of the experience of visiting a place like Hogsback. Other facilities include heaters in all the rooms for those chilly winters' evenings and DSTV.
Where to eat
Butterfly's Bistro
 This vibrant Hogsback eatery prides itself in a welcoming atmosphere where friends and family can meet up and have a great affordable meal in the heart of Hogsback. Tuesdays are their meat free days for all the vegetarians and vegans out there. For more information on what's happening at the Butterfly Bistro visit their Facebook page.
The Edge
The edge restaurant prides itself in fresh ingredients and they even bake their own bread daily. Relax and unwind by a hot log fire during winter in their bar area. The restaurant was ranked as one of the 5 best restaurants in the Eastern Cape by Business Link Magazine. They are open for breakfast lunch and supper and also have a lodge with the same name.
The Lighthouse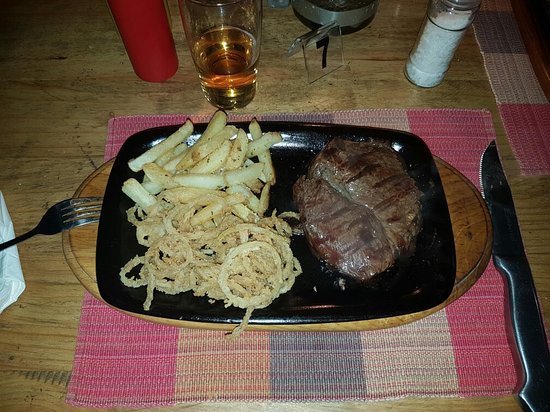 Photo was taken from – https://www.tripadvisor.co.za/Restaurant_Review-g1235419-d5973061-Reviews-The_Lighthouse-Hogsback_Eastern_Cape.html
This popular Hogsback eatery is particularly popular for those looking for food of the more meaty variety. 'Food cooked with absolute love and passion. Had an amazing meal with warm service and was truly impressed that the chef came out for the kitchen to check on each of his tables. That shows true care about your food and your customers' – Bronwyn Litkie – a happy customer. For more information visit their Facebook page.
Activities
Away with the fairies mountain bike trails
This is another reason why Away with the Fairies is a great destination to choose when visiting Hogsback they also have a dedicated mountain bike trail in a picturesque forest making your experience that much more adventure filled and exhilarating. Traverse through streams with views of mountains and natural abundance as you get to see touch and feel what inspired the enthralling literature of greats such as JRR Tolkien.
Amatola Hiking Trail
 Six days in the Wilderness might seem like a long time but with some of the most breathtaking views known to man it will seem like minutes. Take this majestic trek which will take you through indigenous forests of the Amatola Mountain Range with host an extensive variety of animals including leopard, bushbuck, duiker, porcupines, bush pig, otters, baboons, Samango and vervet monkeys. There is also an equally impressive assortment of birdlife but be warned the weather is temperamental all time of years so pack for all weather conditions.
Camelot Fairy Meander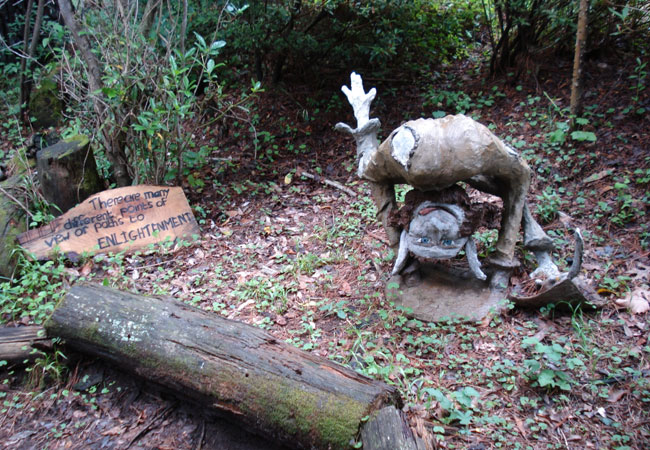 Photo was taken from – http://www.sa-venues.com/things-to-do/easterncape/camelot-fairy-meander/
Another place in Hogsback which pays homage to mysticism and Tolkien this time in the form of giving life and the possibility that fairies in fact do exist. Take a strident stroll through The Camelot Fairy Meander and transport yourself straight to middle earth. It's up to you to decide whether fairies are real or not and maybe they do or don't roam in these said parts but it's believed that there is a certain magic to the area. They have even built fairy shrines and sculptures to inspire those to visit to start believing in magic even if it is just while you are visiting.
Related Posts