14 South African campsites to visit this summer
Thinking about planning a road trip? We've got you covered. Grab your tent, sleeping bag and some good company – here are 14 South African campsites to visit this summer.
Western Cape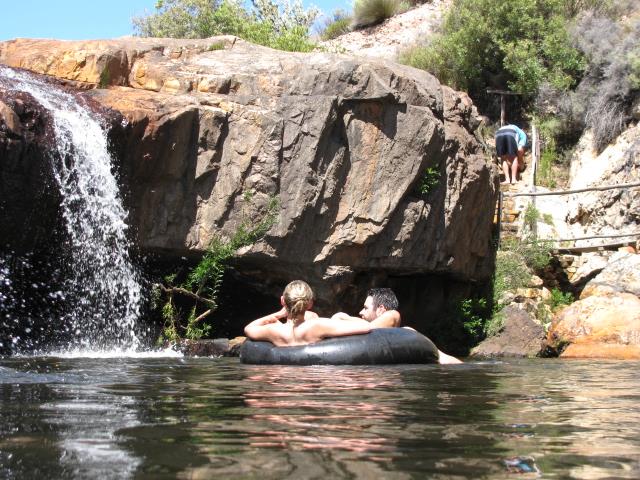 Suikerbossie Guest Farm
Where: The Koue Bokkeveld – 150km from Cape Town
Website: http://bit.ly/2dFSc4Y
Always wanted your own private waterfall? You can have one at the Suikerbossie Guest Farm, which is a just under a three-hour drive away from Cape Town.
There are 18 campsites available to travellers, with three of them equipped. The camp is situated on a working fruit farm. Suikerbossie is known for its river, canyons, and beautiful rock formations. It's a paradise for swimming in the summer.

Berg River Resort
Where: Paarl
Website: http://bit.ly/2dMwoDt
Ideal for camping and caravanning – the Berg River Resort in Paarl is perfect for a family getaway. Located 60 kilometres from Cape Town, the campsites are nestled between Paarl, Franschhoek and Stellenbosch.
Swimming is the highlight here, as you can escape the heat of the South African sun by frolicking in the Berg River or even swimming in the Olympic-sized swimming pool available to travellers. There's also a kiddies pool and waterslide for the little ones to enjoy.
Gauteng
Dinokeng Waterfront Estate
Where: Kameeldrift
Contact number: 076 196 7150
Located on the banks of the Roodeplaat Dam, the Dinokeng Waterfront Estate is a fisherman's haven, however, there's something for everyone here. If fishing isn't your forte, other activities that can be include canoeing, mountain biking, game viewing in Roodeplaat Nature Reserve and horseback riding.
Malonjeni Guest Farm
Where: Meyerton
Website: http://bit.ly/2dmh6pR
Located 30 minutes south of Johannesburg, the Malonjeni Guest Farm offers both camping and caravanning options.  Spanning for 270 hectares, the farm is home to a host of wildlife such as Black wildebeest, Red hartebeest, zebra as well as Africa's largest antelope – the eland.
Activities available here include game viewing, cycling, canoeing, fishing and for the younger ones – an obstacle course, BMX track, putt-putt, volleyball, soccer, pool, table tennis and darts.
KwaZulu-Natal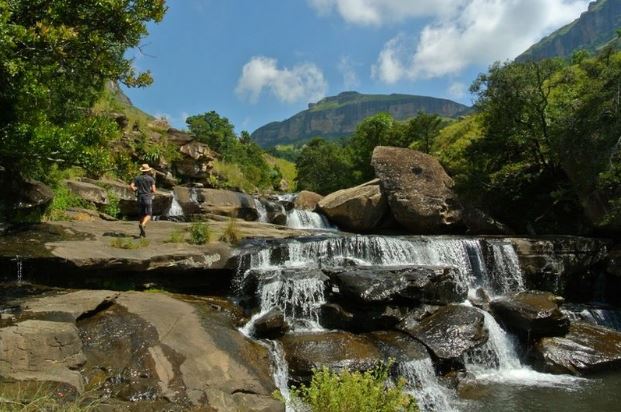 Royal Natal Mahai Campsite
Where: uKhahlamba
Website: http://bit.ly/2dOkDQC
Located in a valley within the Drakensberg mountain range, the Royal Natal Mahai Campsite is the ideal base for outdoor enthusiasts looking to hike through these towering giants. The campsites offer clean ablution facilities as well as plug points for those in need of electricity.
Hiking is the highlight here, but there are also great fly-fishing opportunities available to travellers.
Cobham
Where: South Maloti-Drakensberg Park
Website: http://bit.ly/2dedHWE
If you're looking to escape the busy city life, then a camping trip to Cobham in the southern part of the Maloti-Drakensberg Park will provide you with much-needed peace and tranquillity.
Located close to the Pholela River, Cobham will provide you with breathtaking views of the Drakensberg's lush green grasslands, rocky gorges and valleys. Summer is the ideal time to take a dip in the river or try your hand at fly-fishing. There's also a variety of hiking trails available to explore.
Eastern Cape
Mvubu Campsite
Where: Addo Elephant National Park
Website: http://bit.ly/2dy4HwN
Located on the base of the Sunday's River in the Addo Elephant National Park, the Mvubu campsite travellers with the ideal platform to the park, while getting in some peace and quiet within the bush.
The main activities here may be tracking the wildlife on show in the park, but one can also hike or relax in the river. Birdwatching is excellent here as well. Facilities here include flush toilets, hot showers and a communal kitchen.
Yellowwood Forest Campsite
Where: Morgan Bay
Website: http://bit.ly/2degOxM
Located on the banks of the Inchara River and approximately a kilometre from Morgan Bay, it's the ideal base to explore the Wild Coast. Birdwatchers will be thrilled with the abundance of species available here and the campsite will provide you with the ideal break from the hustle and bustle of the city.
Free State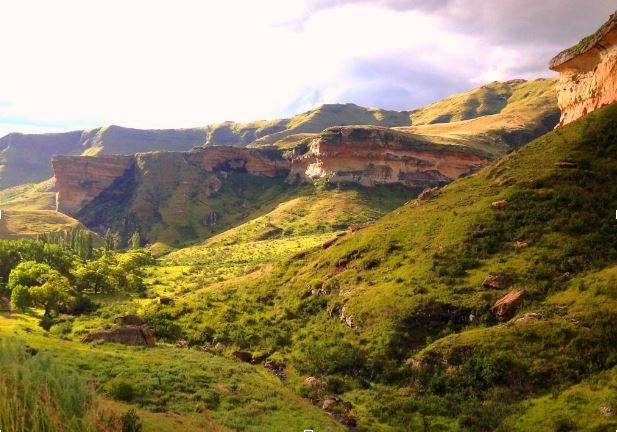 Glen Reenen Rest Camp
Where: Golden Gate Highlands National Park
Website: http://bit.ly/2dLAZan
The ever-popular Glen Reenen Rest Camp gives travellers a perfect base to explore the 11,600 hectares Golden Gate National Park, famed for its giant sandstone cliffs, free-roaming wildlife and variety of bird species.
Hiking and mountain biking can be done here, but it also provides travellers with a much needed relaxing break.
Meiringskloof Nature Park
Where: Fouriesburg
Website: http://bit.ly/2dYK2TW
Surrounded by towering sandstone cliffs, Meiringskloof is situated in the eastern section of the Free State. There are plenty of activities to dabble in here, from hiking, swimming4x4 trails, horse-back riding as well as abseiling for the more adventurous traveller.
Meiringskloof is also situated approximately 11 kilometres from the border of Lesotho, giving you the opportunity to explore another country.
If you are looking to go on an adventure in the area, you might want to look into having some wheels to get around. Car hire Bloemfoentein would be the best place to start looking.
Limpopo
Mazhou Campsite
Where: Mapungubwe National Park
Website: http://bit.ly/2ejqUmM
The Mahzou campsite is based within the Mapungubwe National Park – a UNESCO World Heritage Site. Blessed with stunning scenery, use the Mahzou campsite to explore the park via foot, or even go on a evening game drive.
There are communal ablution facilities available to travellers as well as power points at each campsite.
Mpumalanga
Berg en Dal Rest Camp
Where: Kruger National Park
Website: http://bit.ly/2dmxaYs
This newly developed camp is situated on the banks of the picturesque Matjulu Spruit and is an ideal location for those wishing to go on game drives or long savannah walks. As far as the accommodation available it consists of Bungalows, a guest house and facilities for both camping and caravans.
Other attractions nearby include getting a better understanding of the area through the ancient San culture as you study their rock paintings. Some of the wildlife in the area includes Wild Dog, Klipspringer, Leopard, Scarlet-chested Sunbird, Heuglin's Robin.
Northern Cape
Motswedi Camp Site
Where: Mokala National Park
Website: http://bit.ly/2ev0KwX
This exclusive luxury self-catering campsite is situated in the Mokala National Park not far from Kimberley consists of only 6 sites and the area prides itself in having great views of the watering holes where an abundance of wildlife come to drink on hot dry African days.
The tents are set up with all the facilities one would need to have a great South African bush adventure. However they campsite is in keeping with its natural surroundings, so there is no electricity or plug points please bare this in mind.
North West
TangleWood Nature Estate
Where: Potchefstroom
Website: http://bit.ly/2e7LVkP
This gorgeous location will capture any travellers animation and ensure you keep coming back year in and year. Situated just outside of the Potchefstroom this facility is is all about connecting with nature and the outdoors.
What's also nice about this destination is there is a mall not far so you can get all your supplies before setting up camp ensuring that you never have to travel far in making sure you have the perfect camping experience. There are options for pitching your own tent or staying in one of the permanent luxury tents available on the property.