Are you looking to experience a South African 4×4 self-drive safari that will leave you with unforgettable memories? Here are five 4×4 routes well worth exploring on your next off-road adventure.
If you want to go on your own adventure through Africa, you might want to have a look at
4×4 rental South Africa
to find the best vehicle for your adventure.
Sani Pass, Drakensberg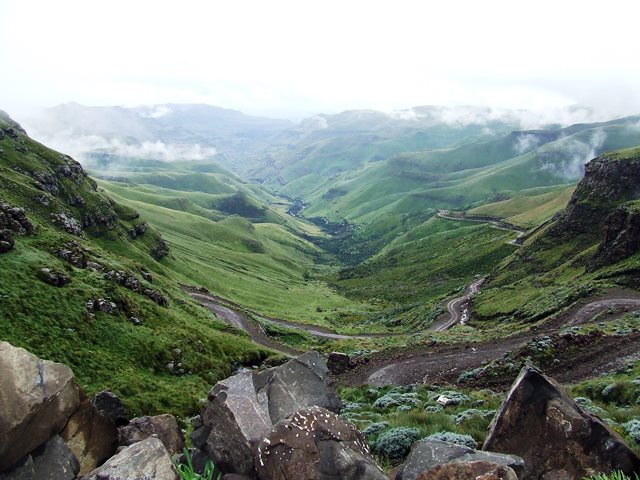 A view from afar photo taken from – Michael Denne
Sani Pass, the gateway from Kwazulu Natal into the mountain Kingdom of Lesotho is a scenically hair-raising ascent into the mountains that could only be described as one for the bucket list. The route which is a world heritage site starts at 1544 meters and rises 1332 meters vertical meters to an altitude of 2876 meters. There are laws which only allow 4×4's on the road as it's still gravel. In winter the road is often closed due to harsh weather conditions making summer a better time to travel. Also, remember you'll need your passport to get into Lesotho at the border post. Once there you can kick off your shoes and enjoy a hot fire in Africa's the highest pub at the Sani Mountain Lodge.
Knysna Forest 4×4 Trail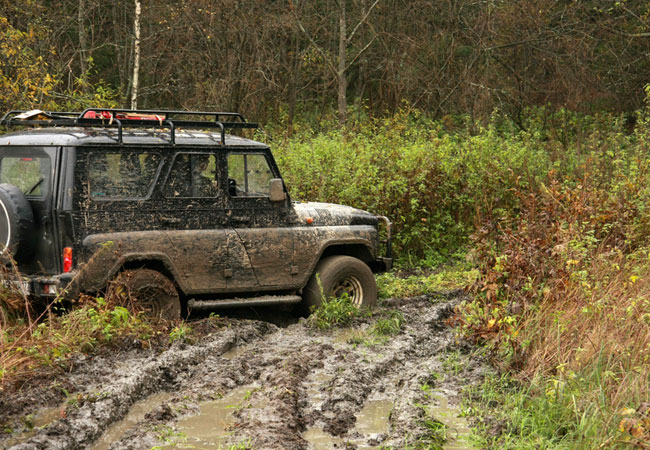 This muddy good fun photo was taken from -SA-venues.com
Located within the Garden Route National Park, the Knysna Forest 4×4 trail takes you deep into indigenous forests filled with towering Yellowwood trees, streams and also provides travelers with plenty of birdwatching opportunities. This 4×4 trail takes you close to an area where a crashed helicopter lay undetected for seven years as well as along an old narrow gauge railway line that was used for transporting wood when timber was felled here during previous centuries. It's definitely worth the experience.
Baviaans Kouga 4×4- Eastern Cape Parks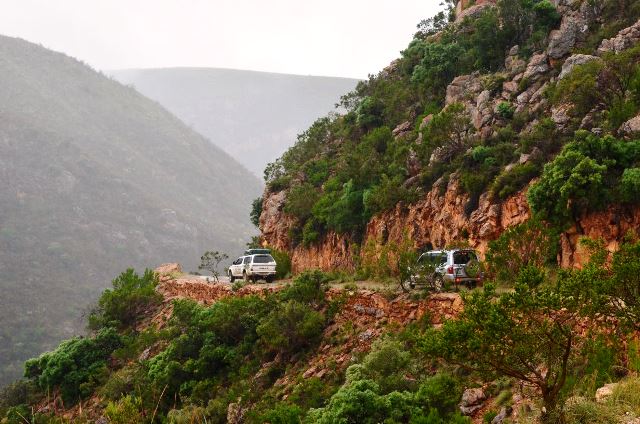 Exciting 4 wheel driving photo taken from – 4X4 Africa 
This 4×4 trail offers a scenic way in which to reach the camping area within proximity to the Baviaans Kouga. It's stated that the Fynbos 4×4 route can be navigated in a 2 wheel truck or bakkie, however, this is said to be a far more viable option if one is in a 4×4 vehicle. The Baviaans kloof is a World Heritage site so naturally, this adds to the unrivaled beauty of the area.
Kagga Kamma Nature Reserve- Central Karoo, Western Cape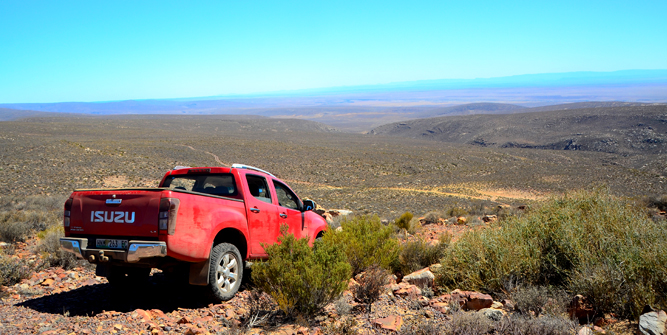 Kagga Kamma 4×4 off-road driving photo taken from – Kagga Kamma
The Karoo has so much desolate beauty that it has kept people coming back year in and year out. Off-road driving is paramount in The Karoo and that's exactly what Kagga Kamma Nature Reserve 4×4 trails are all about; There is so much to explore that you will surely forget that you are in fact in a desert. There is also a variety of accommodation to choose from after you get back from 4x4ing including Cave Suites, our Outcrop Open Air Room and a selection of luxurious Thatched Rondavels.
Hennops hiking and off-road trails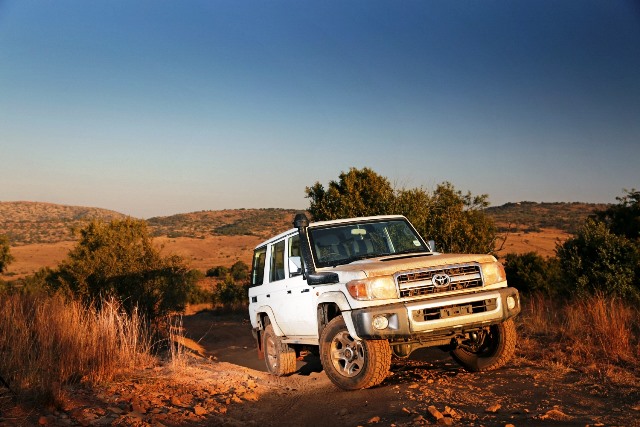 Photo taken from – Hennop's Trails
This could be one of the only destinations in South Africa that promote pot-holes as being a feature and not a burden. When it's testing your awesome new or hired 4×4 pot-holes or should always be a necessity. The area also has herds of Zebra, Blue Wildebeest and Blesbok together with a wide variety of bird life and smaller animals making Hennops a full adventure experience not far from Johannesburg or Pretoria. Visit their website for more.
If you are interested in going on a
4×4 self-drive
to one of these majestic locations, but find yourself in need of a vehicle, you might want to consider
4×4 hire South Africa
to find the perfect vehicle for your travel needs.