This is one of the Cape's most sought after getaways for so many great reasons, come and enjoy your time whilst basking in the iconic and beautiful mountains and wildlife of the area. It's a destination well known for both its rich history which is astoundingly significance to South Africa. It's also a foodie's paradise and is littered with amazing restaurants and iconic places to stay and visit make sure you visit this wonderful Western Cape Town next time you find yourself in this wonderful part of South Africa. Here is a rough guide to why Franschhoek should be on your travel bucket list.
If you plan on starting your journey from another location, you might want to have a look at car rental South Africa for the best option to get you to these amazing locations.
Places to stay
Akademie Street Boutique Hotel and Guest House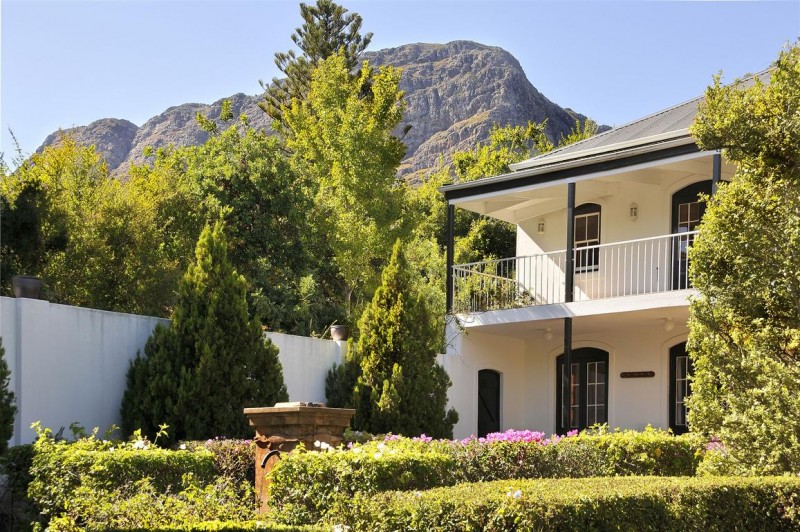 Image from – https://www.accommodirect.com//
This popular home away from home type establishment prides itself in having all the creature comforts that you would expect from being at home but now you're out there in a fantastic location enjoying all the attractions of the area whilst being pampered and treated like royalty. This is the mandate of the Akademie Street Boutique Hotel and Guest House for a full list of all the facilities on hand.
La Residence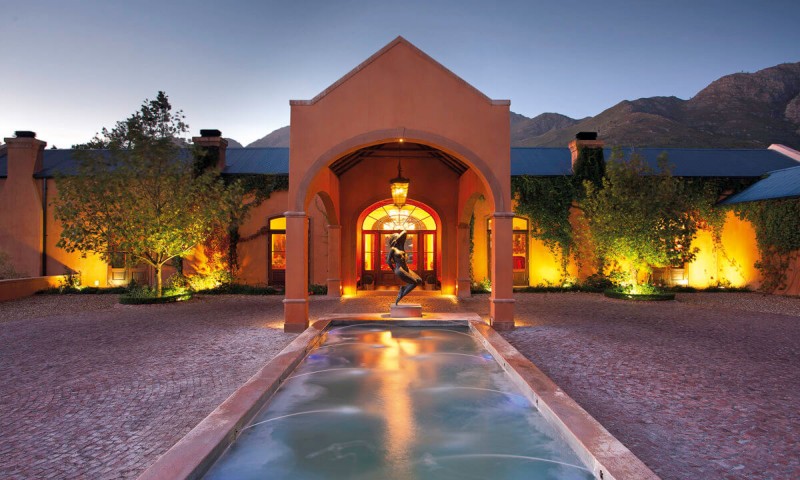 Photo from – http://www.theroyalportfolio.com/la-residence/gallery/
Many would visit this wonderful part of Franschhoek for the views alone which consist of majestically breathtaking mountains and wonderful plum orchards with ripe fruit waiting to be picked and enjoyed. This is not to mention some of the other world-class facilities in the area, there are 11 suites in total which are great for couples whilst the other five are more suitable for family stays or bigger groups.
Activities
Horse riding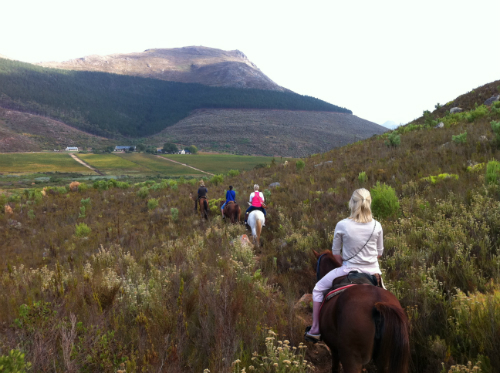 The image was taken from – http://capetownhorseriding.co.za/franschhoek-trails
There really is so much out there in Franschhoek to explore why not do it on the back of a horse through the picturesque countryside? Horse riding is a great pastime for the whole family and a sought after the activity of this iconic Western Cape area.
Hiking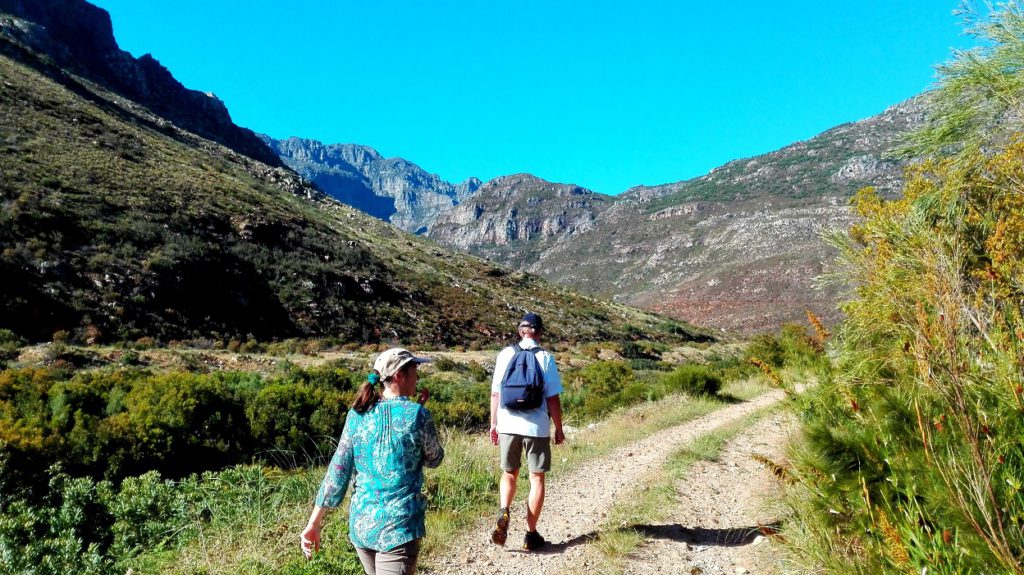 The photo was taken from – http://experiencefranschhoek.co.za/product/hiking-trail-snake-alley/
Another great aspect about visiting the Western Cape is its abundance of world-class hiking trails in and around the various major natural hubs of the town. Why not get out there and explore these wonderful areas it really is as easy as just making the effort in exploration.
Places to eat
ROCA Restaurant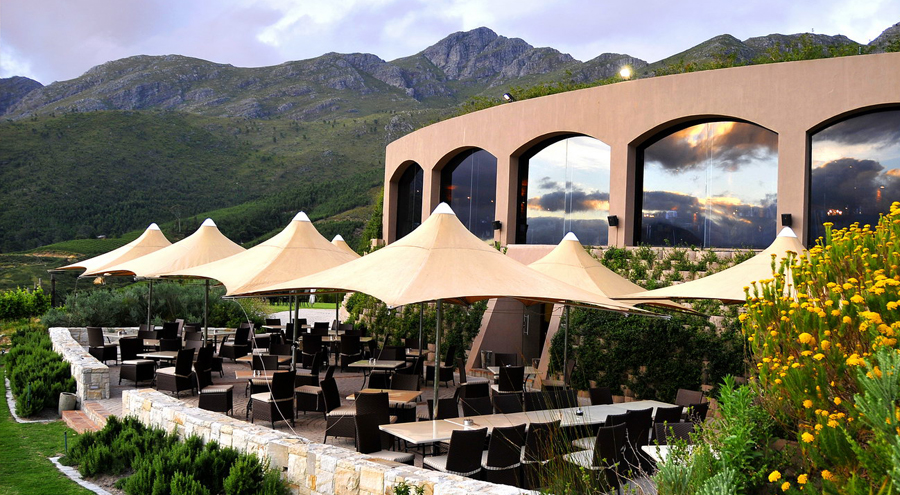 Image was taken from – http://www.dieudonnevineyards.com/restaurant/
The direct translation for this amazingly breathtaking restaurant location loosely translates to Rock on God-given land; this is exactly what this place looks and feels like. Boasting not only beautifully crafted cuisine but also incredible views of the mountain ranges of the area.
Ryan's Kitchen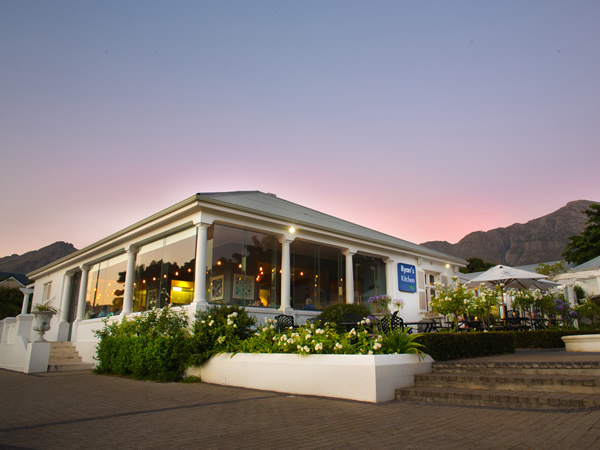 The photo was taken from – http://www.eatout.co.za/venue/ryans-kitchen/
The team of both husband and wife pride themselves in serving food which is always proudly South African in taste, texture and flavour. The restaurant itself is an experiment in the form of a new concept which enables the clientele to interact with the chef and become immersed in the preparation phases of cooking. This is definitely an establishment which adds a lot of enthusiasm to the already vibrant Franschhoek restaurant scene.
Things to do nearby
Franschhoek Motor Museum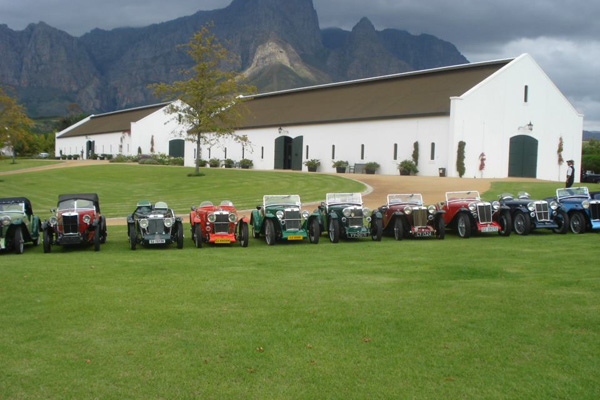 The image was taken from – http://www.virtualsouthafrica.travel/capetown/tours/fmm/index.htm
Take a drive back roughly 100 years ago to the golden era of the motor vehicles when cars were still in very many ways works of art. This hugely prolific and significant collection of cars is one of the best places in which to gawk and motor memorabilia from yesteryear, it's stated that this museum is one of the highlights of the area.
Mont Rochelle Nature Reserve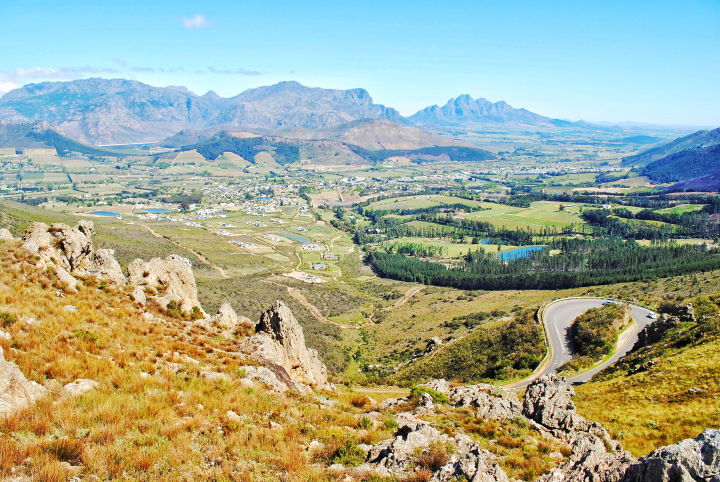 The photo was taken from – https://ablondeandabeard.net/
This is a significant location for so many reasons that UNESCO recognises it as an important location within the Cape Winelands Biosphere Reserve and is a great place in which to hike within the Franschhoek Mountainous area. You can get permits online and there are a variety of trails to choose from.
Getting there
If you don't happen to own your own vehicle it's advised to rent or hire a car yourself the best way of achieving this would be to do so before leaving in Cape Town. Cape Town car hire is a great way in which to achieve this.