Five Unique Valentines Day Getaway Ideas
Valentine's day is just around the corner, which means couples around the world are scrambling to find the perfect gift for their significant other- one that is thoughtful but original, romantic but not cheesy- something that strikes the perfect balance! And, sure, while a box of chocolates or some dazzling jewelry will probably do the trick and be embraced with open arms (or mouths), they will probably also soon be forgotten.
That's why this year we're encouraging couples to forget the tired Valentine's Day cliched gifts and instead opt for gifting experiences that will create lasting memories. After all it's not the items exchanged between loved ones that are most treasured, but rather the moments spent with one another.
Check out some of the top getaways in South Africa for a memorable Valentine's Day this year:
Discover the South African Wine Country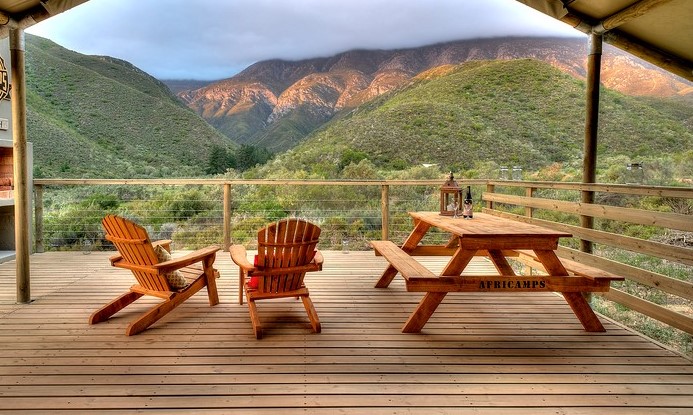 Though we typically associate fine wine with countries like France and Italy, South Africa is actually starting to make a name for itself in the world of oenology. For starters, because of the country's warmer climate, red grapes ripen quite quickly and easily, leading to full bodied and high alcohol content wines. Though wines are made across the country, the Western Cape is especially ideal for winemaking due to the ocean breezes that aid in the keeping the flavor of the grapes.
So sure, you can have a glass of wine at Valentine's Day dinner, or you can plan a whole getaway weekend revolving around it and revel in the glorious drink that is wine! Make a weekend of it and stay at luxury tipi overlooking some of the regions best vineyards, while being conveniently near Cape Town.
Go Boutique Camping on a Working Farm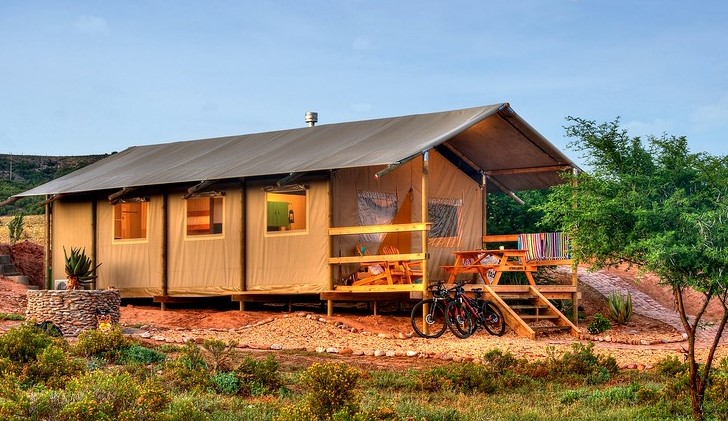 Valentine's day is as good of an excuse as it gets to dress up to the nines and pull out the 9-inch heels, iron fancy dress shirts, and prim and pamper all around. While we can appreciate some fancy dress, it's nice to not have to worry about appearance every now again as well. So, for those looking for a more alternative spin on Valentine's Day, may we suggest exploring a working farm. We can't help but rave about these unique safari tents set in a working free roaming game and ostrich farm! It really does not get more original than that!
Pamper Yourselves like the Royals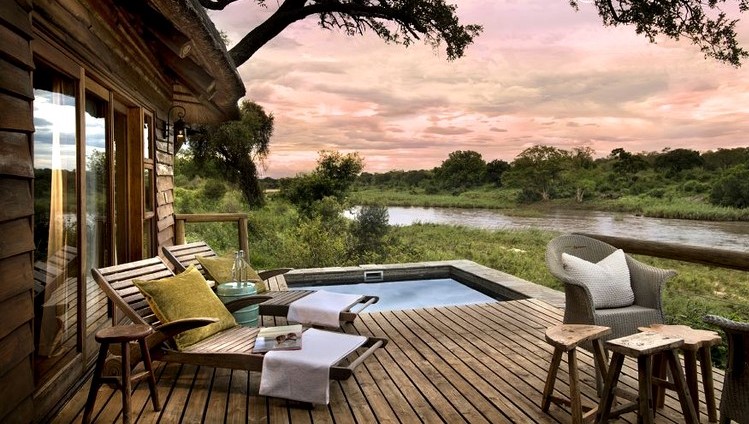 Did you know that Prince Harry and Meghan Merkle fell in love while glamping in Botswana? If you're looking to treat yourself like royalty, and down in dirty is not what you're looking for this Valentine's Day, then we recommend driving out to the Sabie River, where some of South Africa's most luxurious retreats can be found. Here you can stay at some of the country's most amazing glamping spots and experience the best of South Africa has to offer such as private safari tours at the Mala Mala reserve where close encounters with wildlife are the norm, cozy up under the dark night skies and go stargazing, or take a stroll along the elegant Sabie River!
Explore the Best of South African Wilderness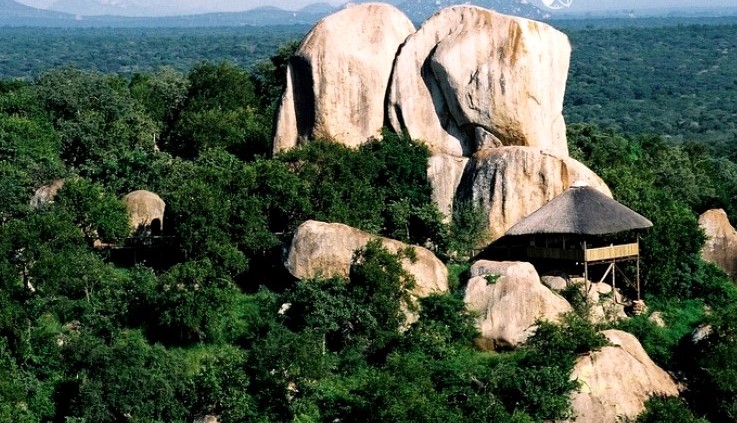 Have you ever dreamed of living out a Disney movie in real life? Well staying at this pride rock-esque chalets is probably as close as you can get if you're looking to channel your inner animal a la Simba and Nala. Not only will guests enjoy a communal dining deck, a bar and lounge area, a souvenir shop, an outdoor swimming pool, and a parking lot, but safari tours on some of South Africa's most epic reserves are possible. Guests will be catered to with gourmet breakfasts and dinners. It really doesn't get better than that!
Make Your Childhood Fantasy Come True and Sleep in a Treehouse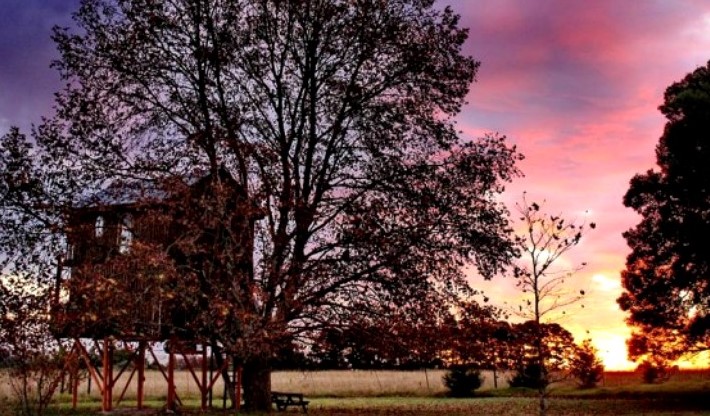 Let's face it- every kid at some point dreamt of having their very own treehouse. There is just something so alluring about a space, high up in a tree, away from adulthood where you can tuck away into the nooks and crannies of the trees branches. The great thing is that now adults can revel in the glory of a treehouse as well with modern, comfortable, and luxurious tree houses popping up all over the place. A treehouse make the perfect secluded and romantic getaway for any couple.
So, let this be the year that you step outside of your comfort zone and do something truly memorable. With its diverse landscapes, incredible culture, and magnificent attractions, South Africa offers a plethora of unique ideas for this Valentine's Day. Challenge the norm, and dare to do something different with your loved one!
If you're a first-time traveler in South Africa and in need of reliable transportation, book a vehicle with car rental South Africa today.