As world populations rise and people are becoming more educated about what they put in their bodies vegan and vegetarians are becoming more commonplace. Cape Town is arguably that most internationally inspired South African city and with that has come to an influx of great places in which to enjoy tasty vegetarian and vegan fare. Here are five deliciously healthy vegan and vegetarian restaurants in and around Cape Town. Even if you aren't a vegan why not try something healthy and different.
Getting around
What's nice about Cape Town's public transport is well connected, however, if you wish to do some more extensive travelling to different areas it might be a good option to hire a car. This can be achieved easily and efficiently as car hire in Cape Town will make your trip that much more enjoyable.
Plant, 8 Buiten Street
Today Plant is one of the most favourable vegan eateries in the city however like most great things it came from humble beginnings in nearby Bo-Kaap. They pride themselves in providing healthy alternatives for those who have taken on a meat-free diet or who have allergies to certain types of foods and who can't eat a meat heavy diet for various reasons. This is the place for you. For more information and their extensive menu visit their website.
Addis in Cape Town, 41 Church Street
Situated pretty much in the centre of Cape Town is a tiny piece of Ethiopia which has been giving the population of the Cape Town a real vegetarian and vegan treat for many years now. They pride themselves in healthy and traditional Ethiopian dishes that have kept people from all over the world coming back when they visit Cape Town. For more information visit their website.
Nooka, 20 Roeland Street
This is Cape Town's late night eatery and all day coffee shop which will leave you coming back for more. They pride themselves in good coffee and use seasonal ingredients to ensure the food is always fresh and naturally prepared. Situated on popular Bree Street they close around midnight daily. Visit their website for more information.
The Hungry Herbivore, 11 Orphan Street
This popular vegan food eatery started after owners Amy and Brent spent time travelling abroad and realized that the food they were consuming wasn't particularly healthy. So they opted to start going to markets around Cape Town setting up vegan food stands and the concept grew until they became the established outlet they are today. For more information visit their website.
Govinda's Food Cafe, 17 St Andrews Rd, Rondebosch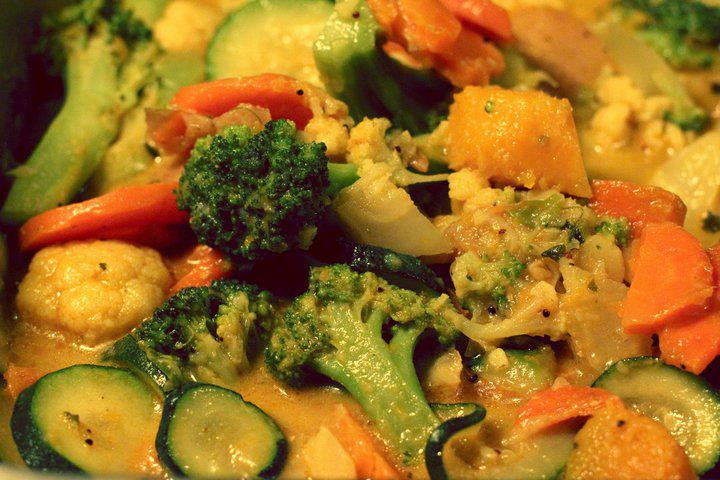 Image taken from – https://www.facebook.com/Govindas-Natural-Food-cafe-278285515617247/
Situated a short way from the city centre in the popular Southern suburb of Rondebosch is this wholesome vegetarian café Govinda's which prides itself in having a warm and friendly atmosphere in an edgy suburban environment. This is the vegetarian to look out for in the Southern suburbs and vegetarians and vegans from all over the city venture to this suburb. For more information visit their Facebook page.