How to plan a road trip in South Africa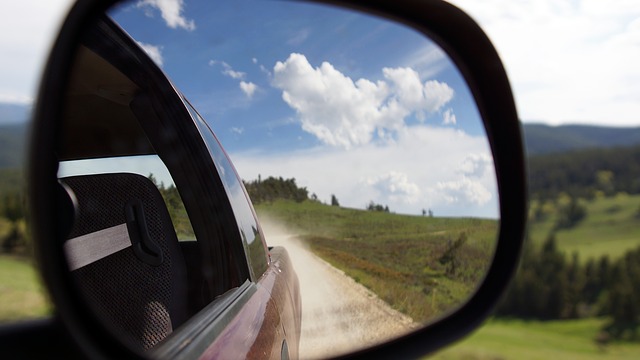 One of the best things about a road trip in South Africa is that feeling of unbridled adventure that the open road ignites in us.
Unlike group tours and travel packages, road trips put you at the helm of your adventure. You're free to follow your instincts and take unplanned detours at the drop of a hat. It's a liberating way to travel, and a good road trip in South Africa is our prescribed treatment for those struck with an acute case of wanderlust.
Travelling with a sense of adventure doesn't mean setting off without planning a thing, however. To get the most out of your trip, it pays to put some thought into it before heading for the horizon. Here are a couple of things to keep in mind when planning a road trip in South Africa.
If you plan on going on a adventure South Africa, you might want to use a vehicle to get there.
Car rental South Africa
would be a great place to start looking for the best wheels to get you there.
Decide where you want to go and what you want to do.
First of all, pick the region of South Africa you'd like to explore. Maybe the windswept beaches and quaint fishing villages of the West Coast appeal to your inner vagabond, or perhaps you're after the warmer waters and lush, rural landscapes of the Eastern Cape's Wild Coast.
Besides choosing where you want to go, think about what sorts of activities you'd like to do along the way. Are you an outdoorsy type bent on hiking, surfing and bungee jumping or are you a culture vulture on the hunt for local arts and South African traditions? Do some research on what's on offer in each region and then plan your route around visiting the spots that cater to your particular interests.
Pick the best season for your road trip in South Africa.
South Africa enjoys hot summers from December to February. Short-lived afternoon thunderstorms are common over most of the country, apart from the Western Cape, which is dry in summer. This is peak holiday season and while the beaches are gorgeous at this time of year, the popular ones can get a bit crowded.
May to July mark the winter months in South Africa. While the Western Cape is rainy and cold, the rest of the country is cool and dry; great for game viewing, hiking and other outdoor activities.
Autumn and spring (March to May and September to November respectively) are both ideal times to visit almost anywhere in the country as it's warm – but not sweltering – with little or no rain.
Hire the right vehicle.
One of the most important considerations when planning a road trip in South Africa is making sure that you have the right set of wheels. Your vehicle choice will depend not only on your budget but also on how many people are travelling and how much luggage you'll have along for the ride.
Also make sure that your vehicle can handle the kind of terrain you'll be coming up against. Most of the main roads in South Africa are in good condition, but if you're going to be exploring rural or wilderness areas like the Wild Coast or the Drakensberg, you'll need a sturdy four-wheel drive. Having a vehicle with a bit of oomph is also a plus if you plan on doing a self-drive safari in any of the country's famous national parks along the way.
Ask around for insider tips.
The best way to find out about those hidden gems and 'best kept secrets' is through word of mouth. Why stay on the well-trodden tourist track when you can stay at that tiny guesthouse with the best breakfast, taste the locals' favourite fare from a little-known farm stall or enjoy a private dip in a secluded bay away from the crowded main beaches? Check out sites like TripAdvisor for independent traveller reviews and ask locals for their top recommendations.
Pick your accommodation according to your budget.
A road trip in South Africa can be done on the cheap or with a touch of luxury. If you're on a shoestring, the country's fantastic weather means that you can happily camp for next to nothing during most months of the year. If you're not up for sleeping in a tent, however, you'll easily find a range of accommodation from self-catering to luxury boutique hotels.
Apart from accommodation costs, don't forget to budget for vehicle hire, fuel, road tolls, meals, national park entrance fees, adventure activities, souvenirs and emergencies.
Plan to be spontaneous.
It may sound like an oxymoron, but plan your road trip in South Africa to allow for a little flexibility. You might fall in love with a place and want to stay an extra night or decide to take a local's advice and change your route.
It's easier to be spontaneous in low season, when campsites and hotels are more likely to accommodate you at the last minute. In high season, however, you'll probably need to book all of your accommodation in advance.
If you are interested in going on a 4×4 adventure here, but find yourself in need of a vehicle, you might want to consider
4×4 hire South Africa
to find the perfect vehicle for your travel needs.