There are very few countries in the world with as much desolate yet strangely captivating beauty then Namibia. With so much open space, culture and wildlife going on a camping trip in this region really is a dream for outdoor lovers. For the best experience in Namibia, you need a good car to explore every treasure. Check out 4×4 hire Namibia!
At Drive South, we have a keen knowledge and passion for travel and this has ensured excellent advice on all of the amazing destinations for which we operate from. Here is a video on this special destination which will inspire you to go on the Namibian self-drive experience you have always dreamed of.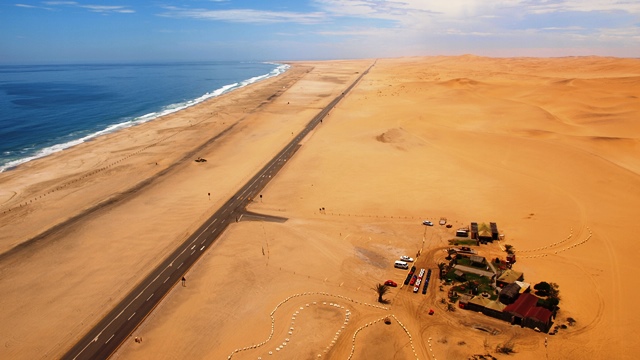 Roads which seem to go on forever photo by – Wolkenkratzer (Own work) [CC BY-SA 3.0 (http://creativecommons.org/licenses/by-sa/3.0)], via Wikimedia Commons
If you are interested in going on a 4×4 adventure here, but find yourself in need of a vehicle, you might want to consider
4×4 hire Namibia
to find the perfect vehicle for your travel needs.