Neighbourhood review - Southern Peninsula
To many, the Southern Peninsula area which makes up Muizenberg, Kalk Bay, Simon's Town, False Bay and Glencairn (to mention a few) is one of the most beautiful seaside suburbs close to the central business district of Cape Town. This makes it a great destination for tourists and locals alike.
It's been hailed as the birthplace of South African surfing and it's the start of less crowded areas such as Kommetjie and Scarborough making this a great part of the Western Cape to get some rugged adventure not far from the bigger city suburbs.
If you would like the freedom to do what you want, when you want to, you might want to consider
car hire Cape Town
for your transportation needs.
Things to do
Visit the penguins in Simon's Town
Literally a stone's throw away from the quaint, quiet yet popular seaside village of Simon's Town one can find Boulder's Beach and the iconic colony of magnetic African Penguins who have also been known to be called Jackass Penguins. Another aspect which is worthwhile about experiencing this part of the Western Cape is that there are guides provided from the staff of the Table Mountain National Park who often takes visitors out on guided tours of the area with their undeniable knowledge. There are also worse places to spend a day then Simon's Town so it's suggested to make an outing of it.
Surf in Muizenberg or Kalk Bay
Surfing in South Africa has its roots firmly cemented in Muizenberg and it's widely considered that this is the birthplace of South African surfing after Heather Price stood on a wave in what is believed to be the first recorded wave ridden in the Southern Peninsula area and in fact the whole of South Africa in the year 1919. Today the area thrives largely because of the ocean and surfing, many people learn how to surf in this part of the world.
Hike nearby
This is considered to be one of the easiest ways in which to enjoy this gorgeous part of the Western Cape. The hike starts from Boyes Drive which is literally a stone's throw away from the popular St James area of the peninsula. Although the hike isn't very challenging it's stated by the experts that one should travel with a map just in case, as certain parts of the hike go in a variety of directions.
Places to Eat
Brass Bell
This isn't exactly one restaurant but a few of them; it's also extremely close to the Kalk Bay train station so navigating your way to the succession of restaurants is a breeze. There you will be treated to magnificent views of the ocean and mountains as well as a fine selection of food and drinks on offer. What's also nice about this venue is every now and then they host some of the best live music in Cape Town. It's a nice area for the entire family.
Octopus Gardens
Octopus Gardens is a great place for a meal and possibly live music event on occasion. Situated a little bit before Kalk Bay in St James, the place is also decorated flamboyantly which gives it a certain air of charm and eccentric magnetism. Visit their Facebook page for more information.
Kalkies
If you love good old fashioned fish and chips this is the eating house for you, they also do other types of seafood that we have all come to expect from your typical fish and chips shop. The premises of the place is also situated aptly in the entrance of the harbor of Kalk Bay. There are sometimes even some visiting seals nearby on certain days. Visit their Facebook page for more information.
How to get there
By Train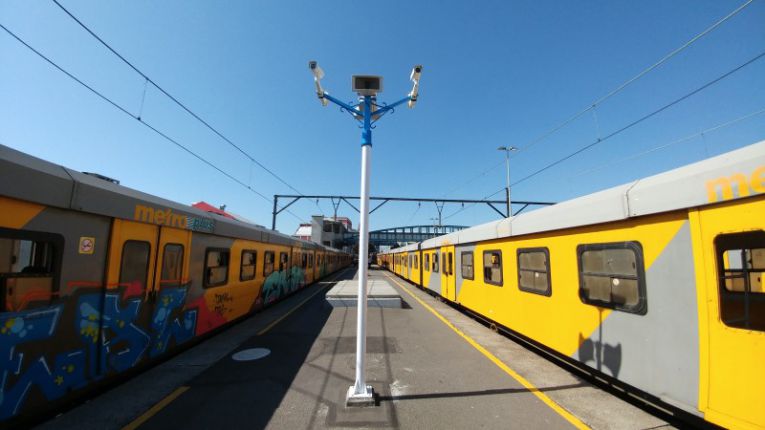 Image is taken from – http://memeburn.com/2016/04/chaos-twitter-cape-town-station-metrorail-trains-delayed/
If you wish to travel by train it's an extremely easy adventure, just go to the central Cape Town train station and ask for a ticket to your final destination which will be one of the places you have the most desire to visit in this iconic part of Cape Town. The trip takes roughly an hour and leaves on different times depending if it's during the week or weekend.
By Car
There are a few ways of getting to this magical suburban area of the Western Cape, hence car hire Cape Town might be the best option if you are visiting from out of town and want to see all that the Western Cape has to offer.