Overnight hiking trails in Cape Town worth exploring
Cape Town, the mother city of South Africa is a city for which has an abundance of nature around every corner widely because of the towering mountain which stands tall wherever you may look. Exploration really is as easy and getting in your car and driving sometimes literally only minutes from the epicenter of the main city. Whether it's hiking up Table Mountain or exploring nearby Newlands forest there really is something out there for everyone. No, it being holiday time people are looking to go camping as well as hiking; Cape Town has many options for those who wish to overnight hike. Here are five worthwhile overnight hikes to experience in the Western Cape not far from Cape Town.
Getting around
There is so much to see and do all over the Western Cape and if you want to experience the more remote areas it really is the best idea to hire a car. Car hire Cape Town will be your best bet if you wish to explore everything that these great hiking trails have to offer.
The Cape of Good Hope Trail
This iconic 2 days 1-night hiking trail travels in a globular direction which will eventually lead you back to the car park of the reserve. Hikers stay a night at The Rooikrans huts which boast incredible views of the amazing Cape Point coastline. Experience the untouched landscape and where the only animals you may or may not see are ostrich as you smell fresh fynbos for which the Western Cape is famous for.
Fynbos Trail
Fynbos the beautiful indigenous flora which litter the trails and mountainous landscape over the Western Cape, take a scenic 2 hour or so drive to the Overberg area not far from the whale watching destination of Hermanus. The Overberg of the Western Cape really is a world of its own and the fynbos trail is a plethora of forests, vegetation and both mountains and majestic coastline with its own charm and variety of both animals and vegetation. For more information visit their website.
Boosmansbos Wilderness Area
Boosmansbos loosely translates to 'angry man's forest' in the Afrikaans language and it's believed that this location was the home of the said Angry Hermit who lived in these parts many years prior and used to chase anyone away who came near his beer hives. The hike does have options for hikers to sleep outside; one can also bring their own tent or stay in small huts permanently there. It's also believed that hikers who decide to go this route will get the best experience and views if they venture a little off the beaten track.
Hoerikwaggo Trail
A great overnight hiking trail which takes roughly 4 nights and 5 days to complete and what's unique about this overnight hike is that it's really close to the epicenter of Cape Town. This is another reason why Cape Town is one of the most scenically beautiful and unique cities on the planet. There is nature close by and in abundance around every corner. So get out there with a couple friends and experience this great hiking area not far from the mother city.
The Limietberg Hiking Trail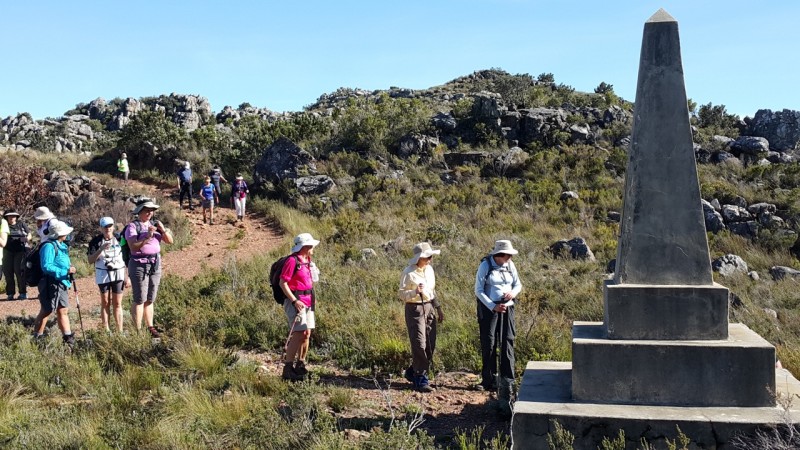 Photo was taken from – http://www.henriska.com/blog/2016/09/hike-happy-valley-trail-limietberg-bainskloof/
This popular overnight hiking trail and evolved over the years it was once a single route tail and today is a circular routed trail which starts from the Limietberg Nature Reserve (Tweede Tol Offices) which brag both camping areas and clean toilets and safe parking if you wish to stay a few days. Other accommodation is available from Bainskloof Corner lodge.
If you would like to have the freedom to explore the area you are visiting independently, you might want to look into
car hire South Africa
for the perfect set of wheels.