Stumped on how to plan your route around South Africa? Help is here.
South Africa is a big country; boasting gorgeous scenery, wide open spaces, vibrant cities, quirky villages and heaps of things to see and do. With all that variety at your fingertips, you may feel as though you have your work cut out for you when you sit down to plan your route around South Africa. How on earth are you going to see it all?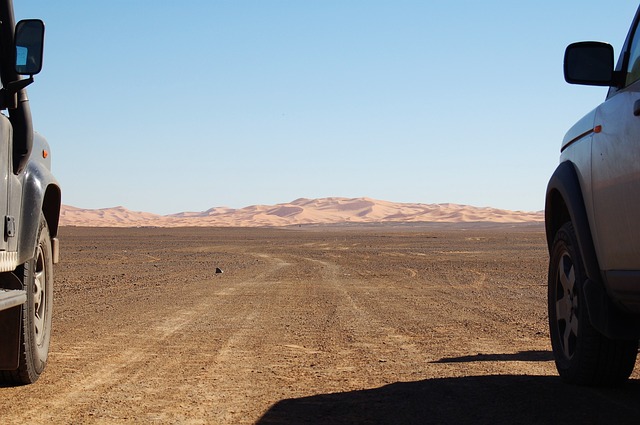 To help you plan your route around South Africa, we've put together a rough itinerary that will take you through some of our favourite spots around the country.
Kruger National Park is the ultimate South African bush destination.
As one of the largest game reserves in Africa, Kruger National Park offers visitors a first class safari experience. The easiest way to get to Kruger is to fly into OR Tambo International Airport in Johannesburg and then either hire a car, book a transfer or even fly straight to the reserve. Stay for a few days if you can; the animals can be elusive and you'll want to have enough time to try spot all of the majestic Big Five (the African elephant, rhino, Cape buffalo, lion and leopard).
If you want to go on your own adventure through Africa, you might want to have a look at
4×4 hire
to find the best vehicle for your adventure.
Consider flying from Johannesburg to Cape Town
While Johannesburg is the best place to access Kruger National Park from, the drive down to Cape Town is a very long one. For this reason, consider flying to Cape Town instead. Cape Town is a great base to explore the rest of the country from, so hire a car from there and get ready for the road trip of your life.
Take in the magic of the East Coast by following the luscious Garden Route
Plan your route around South Africa to include a jaunt along the beautiful Garden Route. Named for its indigenous forests and lush greenery, the Garden Route follows the N2 coastal highway along the East Coast. It's peppered with holiday resorts, campsites and tourist activities ranging from water sports in the Knysna lagoon to the world's highest commercial bungee bridge.
If you would like the freedom to do what you want, when you want to, you might want to consider
car hire Cape Town
for your transportation needs.
Loop back to Cape Town via Route 62
Instead of following the same coastal route back to Cape Town, plan your route around South Africa to take you inland along the scenic Route 62. Dubbed as the longest wine route in the world, Route 62 take you through dramatic mountain passes, fertile valleys carpeted with vineyards and clusters of intriguing dorps (small towns). Don't miss the spectacular Swartberg Pass, the hot springs at Montagu or the orchards and roses of Robertson.
Get close to the earth in one of South Africa's best wilderness spots
Bypass Cape Town and head for the Cederberg Wilderness Area, situated about 300 kilometres north of the city. Plan your route around South Africa to include a few nights in the Cederberg if you fancy some exceptional hiking, bizarre rock formations and genuine San (Bushmen) rock art.
Return to Cape Town along the idyllic West Coast
The relaxed atmosphere of the West Coast is the perfect way to wind down after an epic journey around the country. Gaze out over the bottomless blue of the Atlantic sea, go for long walks along the endless, white sand beaches and enjoy the boundless hospitality and humour of the local folk.
Follow the coast until you arrive back in Cape Town. Take a few days to indulge in the sights and sounds of this attractive and culture-rich city before returning your hire car and bidding South Africa goodbye – for now. We have no doubt at all that you'll be back soon enough.
If you plan on going on an adventure to this majestic location from another part of the country, you might want to use a vehicle to get there.
Car rental South Africa
would be a great place to start looking for the best wheels to get you there.