Autumn is a special time of the year in South Africa. The skies are still crystal clear, the weather is mild, and the landscapes around Western Cape are breathtaking.
Make the most of the long weekend in April by planning a getaway to these destinations in the Western Cape.
If you would like the freedom to do what you want, when you want to, you might want to consider
car hire Cape Town
for your transportation needs.
The Cape Winelands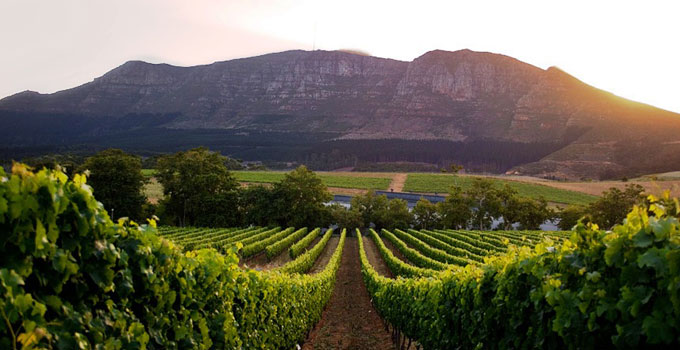 Image was taken from – http://www.lovemycapetown.com/cape-winelands/overview-of-the-cape-winelands/
Autumn in South Africa is reserved for magnificent colors of the grape wine where everyone often thinks about tasting the wine on Franschhoek Wine Route or Wellington Wine Route.
You may also take a walk to the Cape Winelands or take a trip back in time and visit Groot Drakenstein Prison, the place where Nelson Mandela spent the last part of his imprisonment. Nevertheless, you will get a chance to enjoy a piece of the most beautiful autumns in South Africa, thanks to the Winelands.
Where to stay in the Cape Winelands
Sante Hotel & Spa – Paarl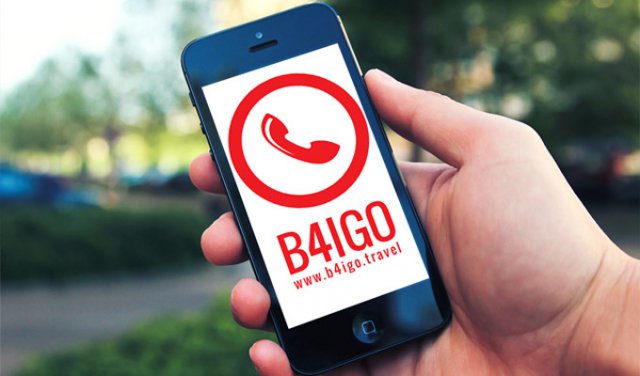 Image was taken from – http://www.panoramio.com/photo/100914364
Set on a wine estate in the Franschhoek Valley, at the Santé Hotel & Spa, you'll be surrounded by the towering Simonsberg Mountains. Offering spectacular mountain and lake views, the hotel's fine dining restaurant called Debut serves gourmet meals that will make your taste buds smile.
Revitalize and rejuvenate your mind, body and soul at their award-winning spa. Pamper yourself with a full day or half day package or a specialized individual treatment.
For more information about this hotel, visit http://www.santehotel.co.za/
The Overberg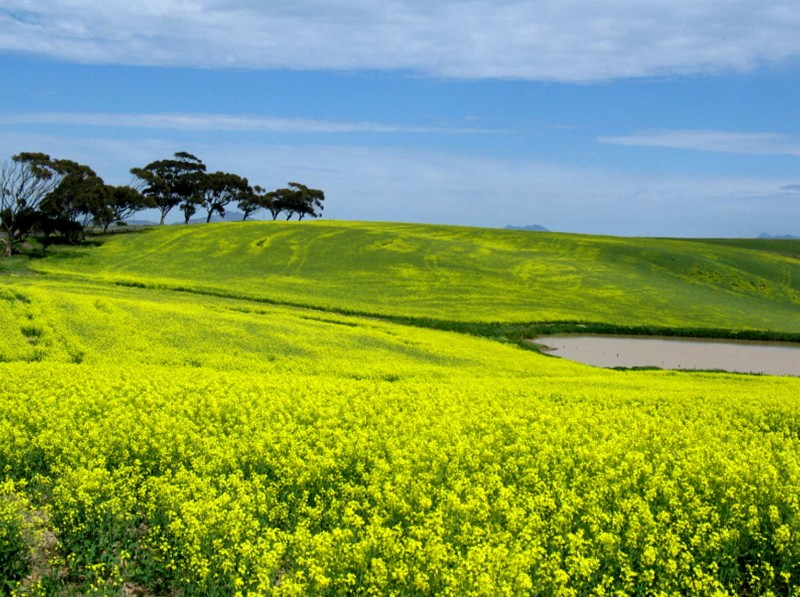 Image was taken from – http://findtripinfo.com/africantravel/colors-in-the-overberg/
The Overberg hills landscape is one of the most impressive landscapes in autumn time in South Africa. The astounding mix of colours ranging from dark brown and dark green to purple and light blue makes this place a great romantic escape you can experience.
You can enjoy beautiful walks around Greyton Nature Reserve or Platbost Forest. Or, if you're into souvenirs and shopping, you can explore the Greyton Market or Napiers Farm Stall.
Where to stay in the Overberg
Shore's Edge – Hermanus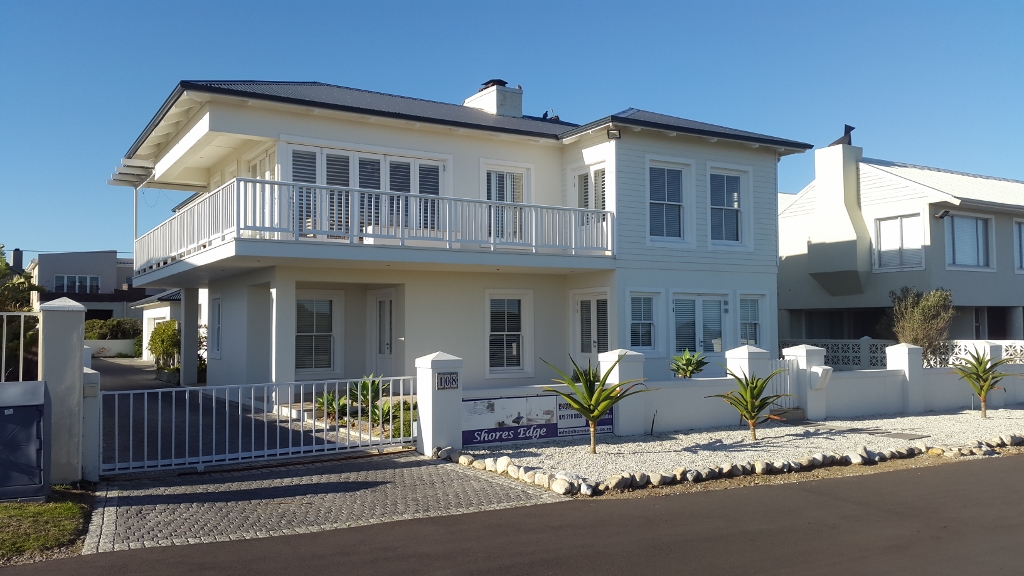 Image was taken from – http://experiencehermanus.co.za/
A stone's throw from some of the most beautiful beaches along Walker Bay, Shore's Edge is the ideal spot to soak up the sun's rays in summer or curl up on the couch in front of the cozy log fireplace in winter.
Relax on the deck next to the beach and enjoy magnificent views of breaking waves and incredible sunsets over the ocean.
Shark cage diving, a round of golf or a hike through the nature reserves ensures a healthy appetite! Shore's Edge is also close to two golf courses and at the gateway of the Hermanus Wine Route.
For more information about this hotel, visit http://www.shoresedge.co.za/
The Klein Karoo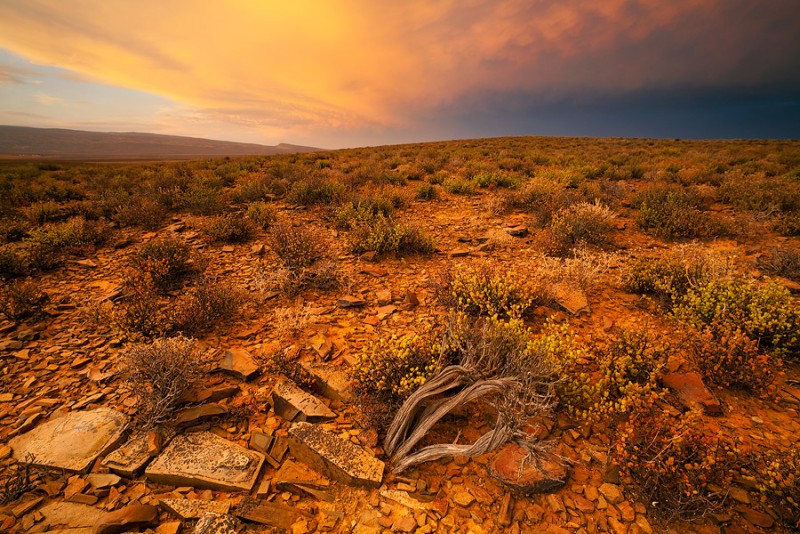 Image was taken from – https://za.pinterest.com/pin/550002173216849999/
This quiet and peaceful place can offer you a walk to remember. There's no hurry when you're staying at the Klein Karoo, and it's a perfect place for rest. Relax and enjoy its magnificent places, such as Prince Albert, Ladismith, Barrydale or De Rust.
Explore some of its nature reserves and Cango Caves. Don't miss the chance to visit Klein Karoo National Art Festival at the end of the March.
Where to stay in the Klein Karoo
De Zeekoe Guest Farm – Oudtshoorn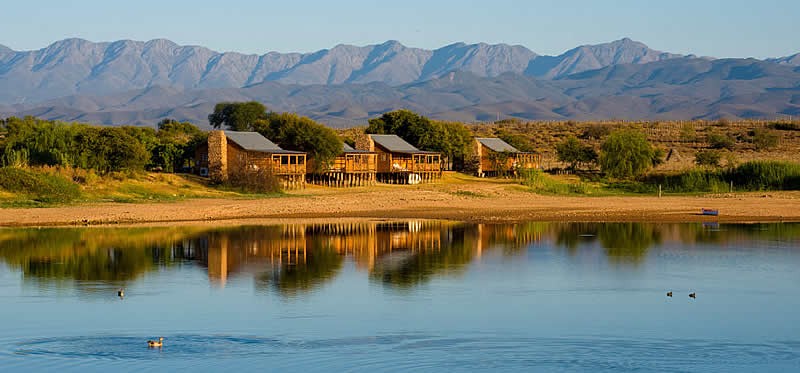 Image was taken from – http://www.thegreatkaroo.com/listing/de_zeekoe_guest_farm
Situated only 7km outside Oudtshoorn, in the Garden Route's Klein Karoo, surrounded by the famous Swartberg and Outeniqua mountains, is one of the world's 17 "hot spots" with 3 overlapping flower zones.
De Zeekoe's unique charm & extraordinary activities attract guests of a different kind. People from all walks of life visit this stylish guest farm in search of a unique experience. Guests can choose between various accommodation types, ranging from stylish rooms at the main house to rustic waterfront chalets & luxurious cottages.
For more information about this hotel, visit http://www.dezeekoe.co.za/
If you would like to have the freedom to explore the area you are visiting independently, you might want to look into
car hire South Africa
for the perfect set of wheels.