Why Drive South Africa?
Quick, easy and efficient – compare & save from Southern Africa's top rental brands.
Wherever you going, we can help you.
348 Branches in 5 Countries.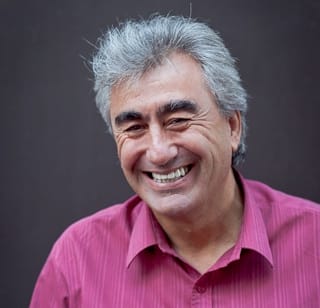 Experience, convenience, ease.
This is how hundreds of our past customers describe the customer service of our team. We strive to help travellers get around easily, safely and quickly...
Meet our team
Read customer reviews
4×4 Hire in Botswana
Famous for its spectacular natural beauty, amazing wildlife and rich lineage to early African anthropology and culture makes Botswana a must for all African safari enthusiasts.  If you're planning a 4×4 hire Botswana self-drive safari, there really is no better option then Drive South Africa. We have all the best contacts and sales representatives to make sure you will be driving around Botswana in style.
Best Time To Visit
It would seem most if not all will be adventuring to Botswana to experience its 3 most popular wildlife destinations which are undeniably The Okavango Delta, The Moremi game reserve and the Chobe National Park. If wildlife and clear skies are what you're looking for then May until September will be the best time to experience these areas. This is during the winter months and also when the country experiences little to no rain. 
Around The Area
Botswana has a world of great natural places to experiences and a lot of the country is geared around this when it comes to tourism. Howeve, Botswana also has a rich cultural heritage linked to some of the earliest lineage of civilization. If you find yourself in Gaborone and you need a break from safari drives in your comfortable 4×4 hire Botswana from Drive South Africa check out the 3 chiefs Statue which pays homage to the 3 chiefs instrumental in the country's independence.  Tsodilo Hills is for anyone fascinated by ancient rock paintings the Tuli Block is considered a great place to be spot wildlife from certain vantage points and has aptly been titled 'The land of the giants'.
Getting Around
Although Botswana is a small country, infrastructure is quite limited so hiring a 4×4 is the optimal way of experiencing this great natural wonderland which has become a sought after safari destination. The terrain in Botswana is challenging and there are many great places to drive your 4×4 hire Botswana. 
Length of Stay
If you had to spend 3 nights in the 3 main wildlife areas and 2 in the capital just to get your bearings that would be a minimum of 11 days in total, however one has to add a few days for travel if you opting to drive yourself in your ideal 4×4 from the reputable Drive South Africa, then you will need to add another 2 or 3 days to your trip just to make allowances for travel time and stopovers. That brings your trip to just over 2 weeks. 
What to pack
Make sure you don't forget any of the necessary paperwork as some of the lodges you will be visiting won't be close to urban areas, make spare copies of your documents. Some sort of waterproof clothing especially for The Okavango Delta region. Unfortunately Botswana is a malaria zone so malaria medication and a strong repellent are advisable. If game drives is one of your main focuses then make sure you pack neutral clothing that won't expose you to animals. Also pack for cold conditions. 
Where To Stay
The Okavango Delta
There are a number of luxury camps and lodges situated almost within the Okavango Delta itself. However there are also a number of other accommodation facilities situated in the nearby town of Maun. 
Chobe National Park
Chobe Park really has an abundance of world class accommodation facilities to stay at from 5 star lodges and hotels to luxury tented camps.
Gaborone
This is the capital of the country and if you're there for the wildlife there is a good chance you might skip the capital, however if you are passing through, the city it's definitely up and coming with various accommodation options. 
Why Hire a 4×4 in Botswana with Drive South Africa
With so much to explore and so many beautiful natural, remote places to see in Botswana it would seem that the only way to experience all of this is by 4×4 hire Botswana with Drive South Africa.
With our vast experience in car and 4×4 hire not only in South Africa but in many other African countries as well there really is no better option if you wish to take a 4×4 self-driving experience through one of Africa's best wildlife destinations.
Other Southern Africa rental options
Standard cars, luxury cars, 4x4s and campers. Find just about any rental car in Southern Africa.
Luxury Car Hire South Africa
Drive in comfort and style in any of the luxury cars offered in Southern Africa. Convertibles, luxury sedans, sports cars, luxury SUVs and 4x4s.
Find the best deal in each car group from Southern Africa's top car hire companies.
From 2-berths to 6-berths. Choose a camper with all the modern comforts you need. Many include the kitchen sink.
Why Drive South Africa?
Browse our selection of rental cars for all your needs. We offer affordable car rental in luxury, short or long term car rental in Southern Africa.
Search Cars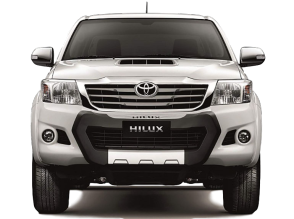 Popular Destinations