Gründe für Drive South Africa
Schnell, einfach und effizient – mit den günstigsten Preisen – das ist unser Versprechen an Sie.
Wo auch immer Sie hin möchten, wir können helfen.
348 Niederlassungen in 5 Ländern.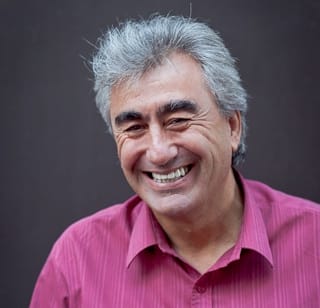 Kompetent, unkompliziert & hilfsbereit.
Und das sagen hunderte Kunden über unseren Kundendienst: Wir freuen uns, wenn wir Urlaubern den Weg ebnen können, um die schönen Länder des südlichen Afrikas zu erleben.
Team kennenlernen
Kundenmeinungen lesen
Offroad-Verleih Botswana
Botswana ist berühmt für seine spektakuläre natürliche Schönheit, die erstaunliche Tierwelt, seine Verbindung zur frühen afrikanischen Anthropologie sowie der reichen Kultur und daher ein Muss für alle Afrika-Safari-Fans. Wenn Sie eine Botswana-Safari mit einem gemieteten Allradfahrzeug auf eigene Faust planen, gibt es keine bessere Alternative als Drive South Africa. Wir verfügen über die besten Kontakte und Vertriebsmitarbeiter, um Ihnen eine stilvolle Reise durch Botswana zu garantieren.
Die beste Reisezeit
Die meisten, wenn nicht sogar alle, die hierher kommen, möchten ein Abenteuer in Botswana und seine drei beliebtesten Wildnis-Attraktionen erleben, die zweifellos das Okavango-Delta, das Moremi-Wildreservat und der Chobe-Nationalpark sind. Wenn Sie auf der Suche nach wilden Tieren und klarem Himmel sind, dann ist die beste Reisezeit von Mai bis September, um diese Regionen zu erleben. Während dieser Zeit ist Winter und es regnet nur wenig bis gar nicht.
Rund um die Gegend
In Botswana gibt es eine ganze Welt von weitflächigen Naturgebieten und Attraktionen. Nahezu das ganze Land ist auf Tourismus ausgerichtet. Doch Botswana hat auch ein reiches kulturelles Erbe, das mit einigen der frühesten Abstammungen unserer Zivilisation verbunden ist. Wenn Sie sich in Gaborone befinden und eine Pause von der Safari mit Ihrem komfortablen Offroad-Leihfahrzeug Botswana von Drive South Africa brauchen, dann machen Sie einen Abstecher zu den Three Chiefs Statues, die den drei Häuptlingen, welche sich für die Unabhängigkeit des Landes eingesetzt haben, gewidmet sind. Die Tsodilo Hills faszinieren jedermann mit ihren alten Felsmalereien und der Tuli-Block gilt mit seinen Aussichtspunkten als großartiger Beobachtungsort für wilde Tiere. Daher trägt er den Namen "Das Land der Riesen".
Fortbewegung
Obwohl Botswana ein kleines Land ist, ist die Infrastruktur ziemlich begrenzt. Die Anmietung eines Allradfahrzeugs ist somit optimal für das Erkunden dieses großen natürlichen Wunderlands, das ein begehrtes Safari-Reiseziel geworden ist, geeignet. Das Gelände in Botswana ist eine Herausforderung und es gibt viele tolle Orte, um Ihr Offroad-Leihfahrzeug Botswana zu fahren.
Reisedauer
Wenn Sie jeweils drei Nächte in den drei größten Wild-Reservaten verbringen und zwei Nächte in der Hauptstadt, um einen Eindruck zu bekommen, dann wäre das eine Reisedauer von mindestens 11 Tagen. Dazu kommen noch ein paar Reisetage, wenn sie gerne selbst mit Ihrem idealen Allradfahrzeug vom seriösen Drive South Africa-Verleih fahren möchten. Planen Sie etwa zwei bis drei Tage mehr für Ihre Reise ein, um genug Zeit für die Fahrt und Pausen zu haben. Insgesamt macht das eine Reisedauer von knapp über zwei Wochen.
Was wird eingepackt?
Achten Sie darauf, die notwendigen Papiere mitzunehmen. Einige der Lodges, die Sie besuchen werden, befinden sich nicht in der Nähe städtischer Gebiete. Machen Sie Kopien von Ihren Dokumenten. Packen Sie wasserdichte Kleidung, besonders für den Besuch des Okavango-Deltas ein. Leider gibt es in Botswana Malaria, daher sind spezielle Malaria-Medikamente und starke Abwehrmittel ratsam. Wenn Sie sich hauptsächlich auf Pirschfahrt begeben möchten, dann packen Sie neutrale Kleidung ein, um unauffällig für Tiere zu sein. Nehmen Sie außerdem Bekleidung für kühles Wetter mit.
Übernachtungsmöglichkeiten
Das Okavango-Delta
Es gibt eine Reihe von Luxus-Camps und Lodges, die sich nahezu inmitten des Okavango-Deltas befinden. Weiterhin gibt es andere Herbergsmöglichkeiten in der nahe gelegenen Stadt Maun.
Der Chobe-Nationalpark
Der Chobe-Nationalpark bietet eine ganze Menge an Weltklasse-Unterkünften, von 5-Sterne-Lodges über Hotels bis hin zu Luxus-Camps.
Gaborone
Das ist die Hauptstadt des Landes. Falls Sie wegen der Wildnis kommen, dann können Sie die Hauptstadt einfach umfahren. Wenn Sie durchkommen sollten, bietet die Stadt jeden Fall eine Reihe von unterschiedlichen Unterkunftsmöglichkeiten.
Warum ein Allradfahrzeug in Botswana von Drive South Africa mieten?
Es gibt so viel zu entdecken und so viele schöne natürliche und abgelegene Orte in Botswana zu sehen. Da ist es wahrscheinlich die einzige Möglichkeit, dies alles mit einem Offroad-Leihfahrzeug für Botswana von Drive South Africa zu erleben.
Mit unserer langjährigen Erfahrung im Auto- und Offroad-Verleih, nicht nur in Südafrika, sondern auch in vielen anderen afrikanischen Ländern, gibt es wirklich keine bessere Option, wenn Sie ein Offroad-Abenteuer auf eigene Faust durch eines der besten Wildnis-Reiseziele Afrikas erleben wollen.
Weitere Mietoptionen im südlichen Afrika
Standardwagen, Luxuswagen, Geländewagen und Wohnmobile. Durchsuchen Sie nahezu alle Mietwagen im südlichen Afrika.
Luxusautovermietung Südafrika
Fahren Sie bequem und stilvoll in einem der angebotenen Luxusautos in Südafrika. Cabrios, Luxus-Limousinen, Sportwagen, Luxus-Geländewagen und Allradfahrzeuge.
Wohnmobilverleih südliches Afrika
Ausgestattet mit 2-6 Schlafplätzen. Wählen Sie ein Wohnmobil mit allen modernen Annehmlichkeiten, die Sie benötigen. Viele haben auch eine Spüle an Bord.
Nutzen Sie das jeweils günstigste Angebot in jeder Fahrzeugkategorie bei den besten Autovermietungen Südafrikas.
Gründe für Drive South Africa
Browse through our selection of rental vehicles to suit your every need. We offer budget car rental to luxury car rental, for short term or extended long-term car rental in Southern Africa.
Suchen Sie einen Mietwagen!