Why Drive South Africa?
Quick, easy and efficient – compare & save from Southern Africa's top rental brands.
Wherever you going, we can help you.
348 Branches in 5 Countries.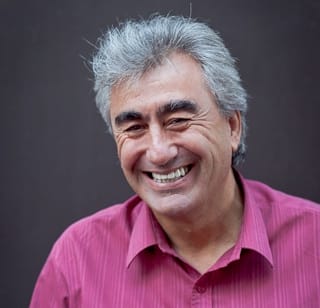 Experience, convenience, ease.
This is how hundreds of our past customers describe the customer service of our team. We strive to help travellers get around easily, safely and quickly...
Meet our team
Read customer reviews
Camper Hire Cape Town
Based at the southernmost tip of the African continent, Cape Town is a traveller's dream. Blessed with white sand beaches, an abundance of flora and fauna, towering mountains and winding rivers. if adventure and entertainment is what you seek, you'll get it all in this world-class city. Camper hire in Cape Town is one of the best ways to explore the Western Cape province.
Best time to visit
Cape Town is best visited during the summer months of December to February. The weather is ideal to explore Cape Town sights and attractions.Camper hire Cape Town is a great way to get out there in the majestic Western Cape wilderness as you will have more places to stay. The Western Cape has many campsites just waiting to be experienced.
Around the area
Kagga Kamma Private Nature Reserve
Once home to the traditional bushmen, the Kagga Kamma Private Nature Reserve is home to fascinating rock-art paintings dating back 6000 years. The geology in the area is breathtaking as well, providing spectacular scenery. There's also a variety of wildlife in the reserve, such as zebra, eland, gemsbok, kudu, wildebeest and the rare bontebok.
Getting around
One of the best ways to explore the city is with Camper Hire Cape Town. This gives you unrivalled privacy, and the freedom to explore Cape Town's surrounding areas at your own pace.
Public transport is adequate, but with so much to see and experience, it's far better to rent a campervan in Cape Town and explore.
Length of stay
A one week stay in Cape Town is enough time to make the most of your stay in the city. Be sure to plan your travel itinerary well so that you don't miss out on any of the attractions or events available in the Mother City. Camper hire Cape Town will enable you to travel further if you wish so it might be a better option to stay for two weeks minimum.
What to pack
The summers are generally hot and pleasant, so be sure to pack sunscreen, light clothing and comfortable shoes.
Cape Town's winters are generally more wet, cold and windier than most parts of South Africa, so be sure to pack in warmer, waterproof clothing items.
Where to stay
Cederberg
Situated two hours outside of Cape Town, the Cederberg region is well worth exploring. Towering mountains, purple and orange sunsets, winding rivers, it's an unspoiled paradise waiting to be explored. Some of the destinations to explore within the Cederberg region include Clanwilliam and Citrusdal
West Coast
Featuring coastal towns such as Paternoster, Langebaan, Saldanha and many more, the Cape West Coast is an excellent road trip route for travellers looking to explore the Western Cape province and beyond
Stretching from Cape Town to the Northern Cape border, the West Coast is made famous by its centuries-old rock art, historic towns and small fishing villages. Camper hire Cape Town is your best option for ensuring you get to see these locations within a limited time schedule.
Why hire a camper in Cape Town with Drive South Africa
Drive South Africa operates through an established network of camper hire Cape Town affiliates to bring you high quality, latest model and lowest mileage campervans from convenient locations in Cape Town, Cape Town Airport and throughout South Africa.
Our wide selection of campers start at the basic 2-berth cheap camper hire, suitable for couples or pairs of people wanting to experience a self-drive South African holiday. If you need to accommodate larger families, 6-berth and luxury camper travel is also an option.
Other Southern Africa rental options
Standard cars, luxury cars, 4x4s and campers. Find just about any rental car in Southern Africa.
Luxury Car Hire South Africa
Drive in comfort and style in any of the luxury cars offered in Southern Africa. Convertibles, luxury sedans, sports cars, luxury SUVs and 4x4s.
Find the best deal in each car group from Southern Africa's top car hire companies.
The largest range of 4x4s to choose from in Southern Africa, each with a unique configuration. Find the right vehicle for your next 4x4 adventure.
Why Drive South Africa?
Browse our selection of rental cars for all your needs. We offer affordable car rental in luxury, short or long term car rental in Southern Africa.
Search Cars