Car hire in Namibia
Namibia is a country that almost looks like it could be another planet. This has been the reason people have been coming to the country for so long now. There are miles and miles of open roads to explore and car hire Namibia really gives one the freedom of a good old fashioned road trip. So pick up the phone, send an email or fill out the simple booking form below. A Drive South Africa sales representative is waiting to get you out there on the road exploring one of the most desolately beautiful destinations on the planet. So get down and hire a car in Namibia today.
Best time to visit
Namibia's climate is conducive to year-round temperate weather however many people will visit based on when the best time to view wildlife is. It's widely considered that the best time to see wildlife is from June to October and Etosha is believed to be the mecca of Namibian wildlife areas. Between December and March, the days become a little more humid with possible chances of rain. Namibia is a great place to hire a car as there are endless roads to explore. Namibia is an amazing place that new seasons will bring new experiences. By having a rental car in Namibia it opens your options dramatically.
Around the area
You really won't have any shortage of things to do in a Namibia self-drive adventure once you hire a car. Some of the highlights include hot air ballooning over the Namib Desert, the walking trail with Tok Tokkie, exploring the Sossusvlei and Dead Vlei. Get haunted at the Kolmanskop ghost town. You can go on a horse ride at Garub pan, experience the majestic Fish River Canyon and hot springs at Ai-Ais. There is plenty to do and by hiring a car in Namibia will enable you to go everywhere.
Getting around
The benefits to car hire Namibia are endless as you will get to truly embrace the vast roads for which this great country is famous for Not so many places on planet earth boast such open spaces and with Drive South Africa finding the ideal places to explore in your hired car will be a breeze. So get on Driving and hire a car in Namibia.
Length of stay
With so much to explore you won't be able to do a worthwhile Namibian self-driving trip within anything less than 2 weeks, there really is just too much to explore.  Make sure you get the correct information on visa requirements for the country before you leave and what are the laws around extending your visa if you wish to stay longer.
What to pack
Make sure you make allowances for cold nights especially if you are travelling during July, remember if you are going to the desert, however, car hire Namibia will help with this as you will have more comfort and options for places to visit. Take walking boots and good shoes and be prepared for dust, when walking through many of the national parks. Make sure you have sunglasses to look amazing while driving your rental car in Namibia.
Where to stay
Windhoek
Namibia is all about open spaces and Windhoek is no different and there are literally loads of campsites and accommodation facilities within a 15 minute to 30-minute drive of the city. This will make the start or the end of your self- drive experience a breeze as you will more than likely be flying out of Windhoek on your way home.
Swakopmund
This is a popular coastal town famous for its sandboarding and desolate beaches where one can get lost for hours and days. It's also a great place for camping and exploration and there are many options for any adventure in your hired car.
Etosha National Park
This is considered to be one of the best wildlife viewing areas throughout the whole of Namibia and it's also considered a great place to camp, this is likely to be one of the highlights of your self-drive trip through Namibia.
Why hire a car in Namibia with Drive South Africa
With such vast open spaces and great places to visit, not to mention untouched winding roads that go on for days there really is no other way to experience Namibia without hiring a car. Drive South Africa has a leading sales and travel team of experts just waiting to make your Namibian self-drive experience a breeze. Car hire Namibia gives you the chance to get out there and immerse yourself in the wonderful desert world that is Namibia. When hiring a car with Drive South Africa you can kiss any admin stresses away because Drive South Africa will make the hiring process as easy as possible.
Car Hire Namibia FAQ's
Which car hire agencies will fetch me from the airport?
The car rental companies that will fetch you are Avis, Europcar, Bidvest and Thrifty.
What is the most popular car hire in Namibia?
The Volkswagen Polo is the most booked car in Windhoek Airport.
How can I find a rental car in Namibia?
By using Drive South Africa, car hire location map for the best deals new you when hiring a car in Namibia.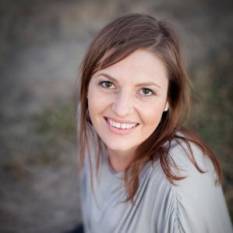 Experienced service with convenience and ease.
This is how hundreds of our past customers describe the customer service of our team. We strive to help travellers get around easily, safely and quickly...
Meet our team
Read customer reviews
Why hire a car with Drive South Africa?
Quick, easy and efficient – compare & save from Southern Africa's top rental brands.
Why rent a car with Drive South Africa?
Browse the widest selection of cars for all your needs. We offer affordable car to luxury, short or long term rentals in South Africa, Botswana, Nambia and beyond.
Search Cars