Car Hire at Lanseria Airport in Johannesburg
Lanseria has become increasing popular as a Johannesburg Airport due to its efficiency and location, attracting a significant amount of business travel through its domestic terminal. Lanseria Airport car hire offers customers an easy means to navigate Johannesburg and the flexibility to dictate their travel.  Car rental at Lanseria Airport (HLA) through Drive South Africa provides the same high standard of professional car hire Drive South Africa offers at all of its branches across South Africa.
Lanseria Airport Car Rental Options
Drive South Africa's Lanseria Airport car rental provides a fleet of cars offering several options for you to tailor to your needs. Choose from a daily km limit or unlimited mileage, automatic transmission or manual transmission, and pick you car from a wide range of vehicles including luxury car hire, executive car rental, 4×4 hire, camper van or mini bus rental and cheap Lanseria car hire.
Drive South Africa's national network of trusted car hire companies' guarantees you receive comprehensive after sales service, covering you in the unlikely event of engine trouble or a breakdown. All our rental cars are low mileage and late model. Our industry knowledge and experience accrued since 2002 stands us in good stead to provide you with a professional car rental service from Lanseria Airport.
Drive South Africa Online Car Hire Booking System
Lanseria Airport online car hire by Drive South Africa is a safe and secure method of reserving and paying for your car hire. Online payment through our encrypted payment system, reserves your chosen vehicle at the Lanseria Airport, ready for collection upon arrival. Drive South Africa will make the booking on your behalf. We accept VISA, MasterCard, Amex and Diners Club.
Use our online system to find cheap Lanseria car rental and online car hire price comparison. There is no obligation when requesting quotes.
Lanseria Airport Car Rental Insurance
Drive South Africa offers car rental insurance at time of online reservation. Lanseria Airport car hire comes with the following insurance options:
Standard Insurance Cover
Super Insurance Cover
Max Insurance Cover – this is a zero excess insurance option
Lanseria Airport Car Rental Convenience
Drive South Africa allows you to drive rental cars one-way and return you hire car at one of our multiple branches spread throughout South Africa's airports and cities. We also offer cross border rental car travel, permitting you to travel into neighbouring countries in your Lanseria car hire vehicle. Please check with our consultants if you wish to do this as additional paper work may be required. The countries Drive South Africa has arrangements for rental cars to travel into are:
Botswana
Lesotho
Namibia
Mozambique
Swaziland
Zambia
Lanseria Airport Car Hire Best Prices
By continuously comparing rental prices across the car hire industry we are able to consistently bring you low prices, the best value for you money and cheap Lanseria car hire. Look out for our seasonal specials and discount long-term car hire deals.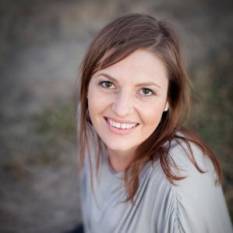 Experienced service with convenience and ease.
This is how hundreds of our past customers describe the customer service of our team. We strive to help travellers get around easily, safely and quickly...
Meet our team
Read customer reviews
Why hire a car with Drive South Africa?
Quick, easy and efficient – compare & save from Southern Africa's top rental brands.
Why rent a car with Drive South Africa?
Browse the widest selection of cars for all your needs. We offer affordable car to luxury, short or long term rentals in South Africa, Botswana, Nambia and beyond.
Search Cars