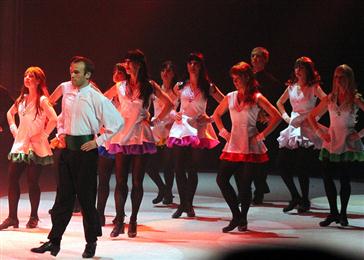 On

21 January 2011

In Blog
Tags
No Comments
Top Photography Tips for Beginners Part 2
Here is the second part of our easy guide to the top 10 photography tips, techniques and advice we at Drive South Africa wish we had gotten earlier on in our pics taking days. It will hopefully teach you how to take great photographs and get your mates suitably impressed with your mega skills. (Click here for Part 1 of To Photography Tips for Beginners)
Look for Natural Repetition
[Photo by Tamzyn Degoumois]
Naturally, re-occurring objects or shapes are great in photography, especially if there is some symmetry to the shape or action. When looking at a photograph, a person's eyes find the repetition very pleasing to look at.
Play with Shutter Speed
[Photo by Tamzyn Degoumois]
Ever looked at a photograph of a river where the water is blurred or a night shot of a street where the car lights seem dance in a line across the photo and wondered, 'How did they do that?'. Try setting your shutter speed to a lower setting like 1/20, depending on how fast moving your focus is you can set it anywhere up to 30 sec. Warning!!! You physically can't hold a camera steady below 1/30th of a second so be sure to use a tripod when you are setting longer exposures.
Creating Depth
[Photo by Tamzyn Degoumois]
A lot of photographers who are just starting out tend to photograph with one focus or one subject positioned up against a blank wall. Eek! This usually results in photographs that are not only flat but bland and boring. Add some depth to your photographs by having a secondary focus or object in the background or at least pulling your focus away from the wall.
Turn Camera to Portrait
[Photo by Tamzyn Degoumois]
A lot of photographers fall into the trap of getting comfortable taking photographs in either portrait or landscape mode which often sees many of their photographs looking very similar. Before you leave or finish a shot, switch it up and you will probably be happily surprised by the shot.
Take the Photo
[Photo by Tamzyn Degoumois]
Lastly, if you see a great photograph or photo opportunity, take it. Don't worry too much about composition or the rules of photography; your eye is a better judge of a beautiful and dramatic shot than your logical brain. This is especially important when you are photographing moving focuses or objects which won't stand still long enough for a second shot. Besides, you can always reposition yourself later.
Don't beat yourself up if you can't remember all of these tips at once. Try out one or two to start with and as they become automatic you can try a couple more.
For some inspiration to get you snapping away on your next holiday check out Martin Harvey's wildlife photography blog  or you can visit the National Geographic Travellers Photo Gallery. Drop us a comment and let us know what you think, share your top photography tip or leave us a link to your photographs we would love to see them.
Keep Discovering
If you would like to have the freedom to explore the area you are visiting independently, you might want to look into
car hire South Africa
for the perfect set of wheels.